Why Your Logo Feels Uneventful
February 2, 2021
|
Share this post:
Has your logo felt lackluster or dull lately? Perhaps a bit out of date, and due for a makeover? Your business logo is often the first impression potential customers have of your brand, and is a crucial opportunity to reel in clients and introduce them to your offerings!

Today, we sat down with the head of our design team, Vivian Choi, to give you some super helpful and informative tips regarding how to keep your logo relevant and updated, and how to stand out from your competitors!


Tip #1 - Consider your logo as an "identifier"
The purpose of your brand logo is to send a message to your viewers and customers about what your brand entails (from the name, to the type of business and segment, as well as product or service).

"Focus on the feeling you want your receiver to get when they see and interact with your brand or product and ensure it's in-line with the experience you're trying to provide". This will build a cohesive experience from the perspective of the customer journey, and will make the whole process seamless.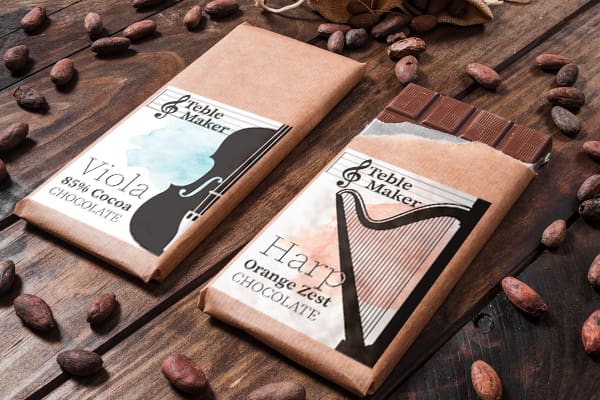 Tip #2 - Create variations and segments of your designs
Logos are used for a variety of purposes, and are disseminated through many forms of media. Most of the time, you'll need to use different variations of your logo, in order to be easily digestible when seen in different contexts.

For example, if you're ordering a wall decal, as well as labels or custom vinyl stickers to use for storefront branding or packaging, you may consider tweaking your logo to be aesthetically pleasing at different sizes. This can come down to determining font sizes, as well line width or spacing between elements for optimal legibility across mediums!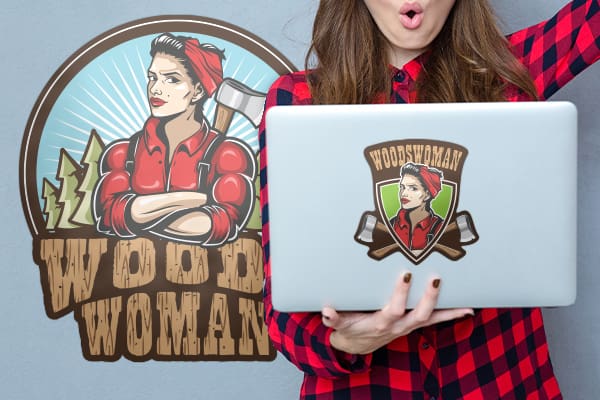 Tip #3 - Keep the "golden rule" in mind
"When it comes to logo design, and pretty much any design practice, the golden rule to keep in mind is that less is often more - keep it simple!" The more lines, colors, and elements you add to your logo, the more brain power and processing needed to understand your logo and business offering.

As Antoine de Saint-Exupery once said, "A designer knows he has achieved perfection not when there is nothing left to add, but when there is nothing left to take away." Continue to edit down your logo until only the more basic core message remains!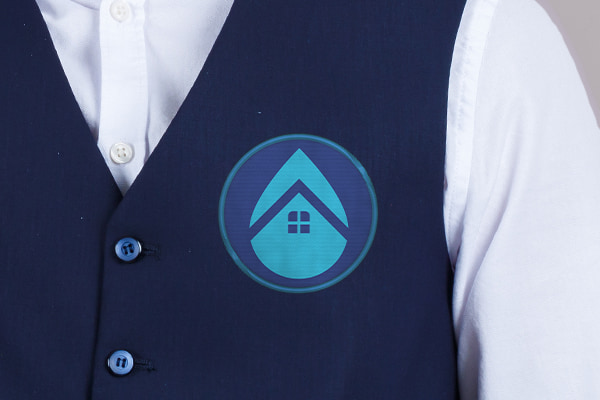 Tip #4 - Combine elements to communicate your products or services
One trend in creating effective and memorable logos is the art of combining elements to convey a multi-dimensional message about your brand. For example, a food delivery service may merge a bike with a fork or food, to convey both their service and product offering.

This creates a logo that is extremely efficient at raising brand awareness, ultimately becoming an effective marketing visual. Consider printing your logo as a car magnet to build brand retention on the road, using custom labels on water bottles to give out to employees and valued customers, or as patches and iron-ons to create custom branded apparel for your employees!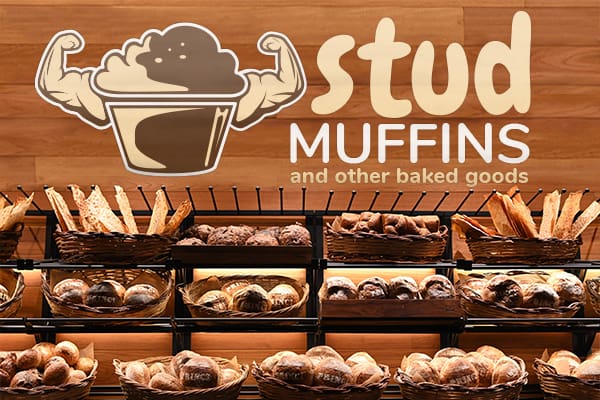 Tip #5 - Incorporate typography into your design
Similar to combining elements, typography is an often overlooked and underrated graphical element. Merge text into your logo by building on the foundational letters of your brand name. For example, if you're a beauty salon, the "B" in your name could be designed to look like a pair of lips!

This saves much needed space with your logo, and helps narrow down the amount of elements you need to build a strong message.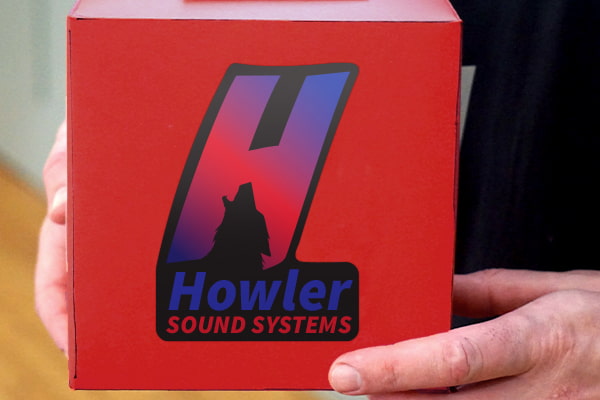 With these tips and tricks, you should feel confident and be in-the-know about what goes into creating an impressionable and memorable logo. So, get out there and give your branding a makeover!

Once you're finished, we're here to offer you an array of custom products to help you build a marketing strategy, and grow your business through sticky products.
Want more great ideas and inspiration? Follow us on social, or sign up for our newsletter for amazing deals delivered directly to your inbox.
StickerYou blog posts are written and published by members of the StickerYou team at our headquarters, located in the beautiful city of Toronto, Canada.