A Slam Dunk: March Madness for the Office
March 12, 2019
|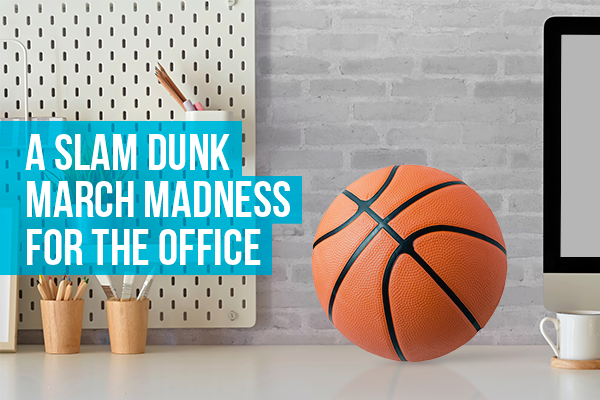 Share this post:

Sports have a way of bringing people together. At StickerYou we think this is especially true in the workplace. March Madness is the perfect time to lift spirits around the office and inspire team-building with colleagues. Here are some fun ways you can make March Madness a slam dunk in the workplace.
Temporary Tattoos
To get your employees' heads in the game and raise spirits around the office, create temporary tattoos of local team logos or mascots and leave them in a pile in an accessible location for people to take as they please. Temporary tattoos are a great way to get everyone involved in March Madness - not only are they affordable, people love them! Encourage employees with kids to take some home with them and offer them to any guests or clients who are visiting your office to spread the excitement around.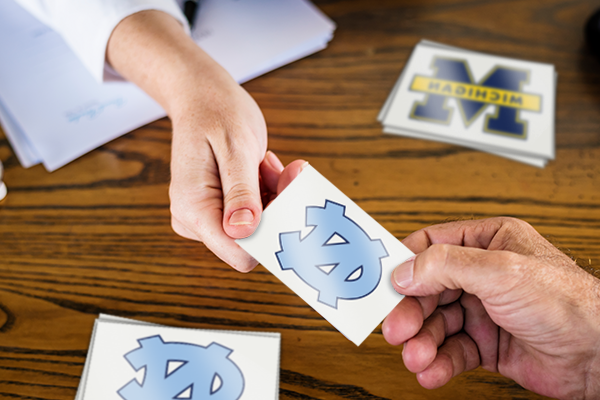 Dry Erase Decal Bracket
A major component of March Madness is, of course, the tournament bracket. However, bringing in a board just for a seasonal bracket can be expensive and takes up a lot of space in an office environment. The solution? A custom dry erase wall decal! Create a dry erase bracket that you can easily affix to any wall and simply draw on it to fill it in. Dry erase wall decals can also be removed and reapplied at any time, so you can so you can save your dry erase bracket for other events, such as next year's March Madness.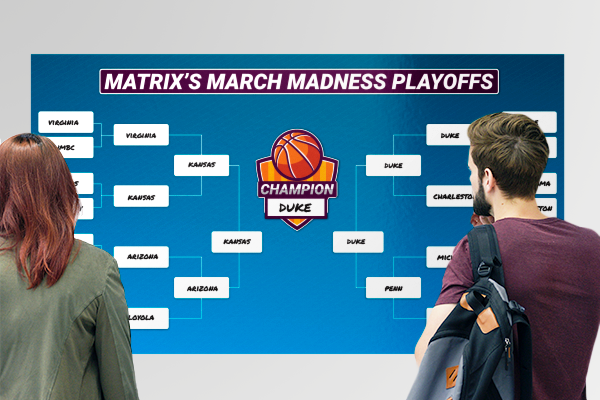 Magnets
Even if your workplace doesn't have the wall space to put up a dry erase decal, you can still keep track of teams and get everyone in on the fun. Simply create custom magnets and put your bracket on the break room fridge, or that underutilized whiteboard in the back of the supply closet. Create larger magnets if you are just keeping track of your regional bracket, or smaller 2" x 2" magnets if you want to include all the teams on the roster. Best of all, when March Madness is over, employees can take their favorite team magnets home!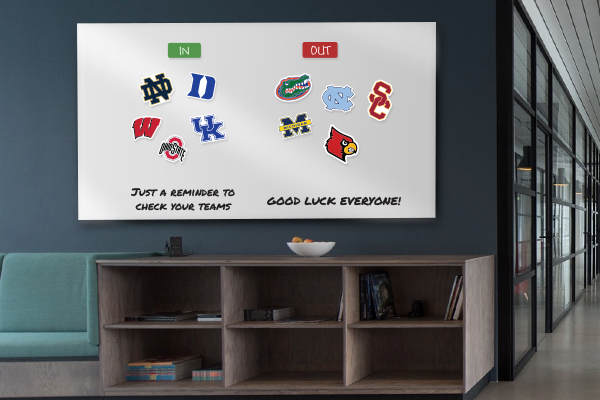 Transfer Stickers
Every office has an abundance of two things: computers and coffee mugs. However, these tools of the trade are often not decorated and can look a little boring. Add some personalized pizzazz to the workplace with custom transfer stickers for computers and cups of your favorite March Madness mascots, logos, or mottos! Transfer stickers are easy to remove, so when March Madness is over your mugs and computers can return to their original, unadorned state.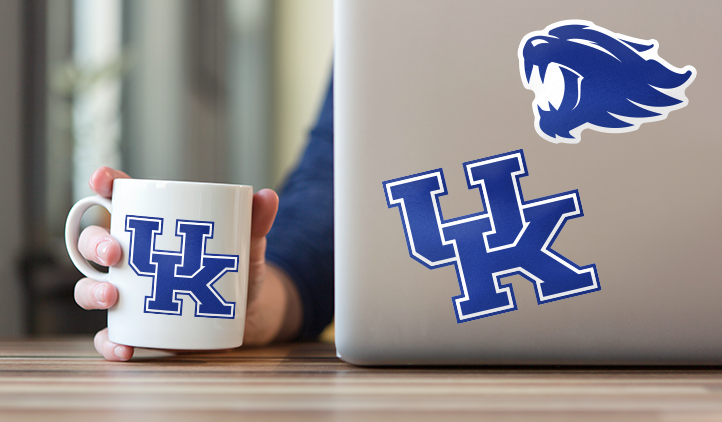 DIY Garbage Can Hoops
Why bother walking to the garbage can when you can live out your March Madness fantasy and score a two-pointer with your crumpled post-its? For a subtle way to break up the boring work day and keep everyone's head in the game, create a mini wall decal of a backboard to put above a garbage can. This way employees can work on their free throws without having to leave their desks. Just make sure you institute a rule that they need to pick up errant air balls themselves.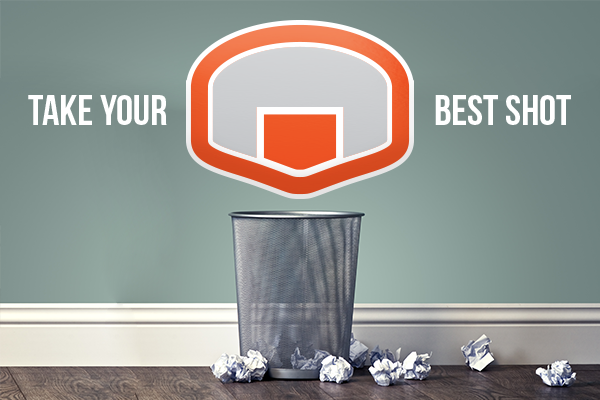 Want more great ideas and inspiration? Follow us on social, or sign up for our newsletter for amazing deals delivered directly to your inbox.
StickerYou blog posts are written and published by members of the StickerYou team at our headquarters, located in the beautiful city of Toronto, Canada.