All That Glitters - Customer Designs We Love!
September 8, 2020
|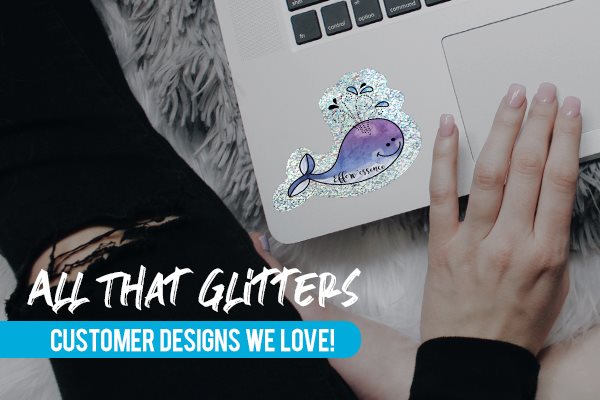 Share this post:
Sparkle, shine, standout. Everybody's going gaga for glitter, and now it's your time to shine. ​A little sparkle could just be what your brand needs to be the next big star.
Today, we're serving up some inspiration on behalf of our customers. Here are some of our fave glitter designs!
Creative Vibes Tattoo Studio
Creative Vibes tat shop is an excellent example of how to use negative space to create wicked glitter stickers. They left the inner portion of their logo text blank, allowing the material itself to show through.

This draws attention to the important parts of your logo, and makes brand awareness that much more effective when people spot your slaps!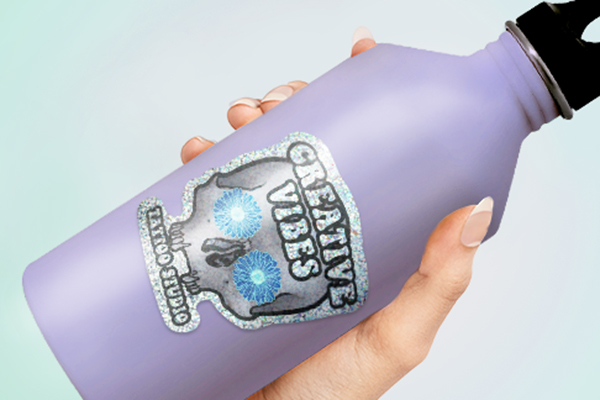 Jan R.
Although glitter is already incredibly colorful, why not some add more? Jan used their business logo to create some die-cut singles, and added a rainbow accent for some added flare

The use of transparent space allows the material to shine - this is great for adding a "wow" factor to simplistic packaging, and creating a cohesive brand image, without having to go all-out in other areas of your packaging or unicartons.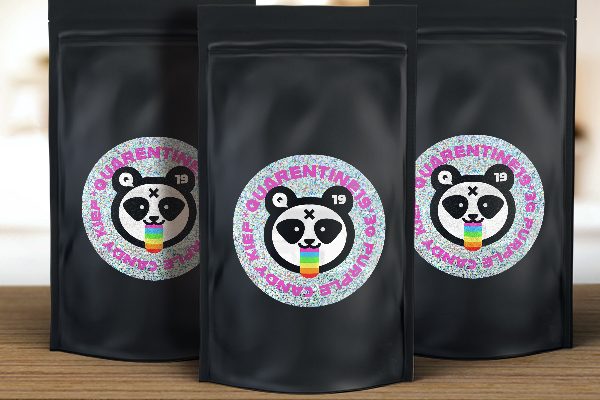 Faded Skin Barber Shop
Believe it or not, glitter stickers are perfect for adding branded elements to your storefront, as they're incredibly eye-turning and attention grabbing. Faded Skin Barbershop leveraged this tactic by turning their minimal logo into something glamorous and glittery!

These are perfect for mirrors or areas where customers will be seated, as they will admire the artwork, and ultimately remember the amazing experience they had. You may also choose to give these away to valued customers, so they can plug your brand on the go!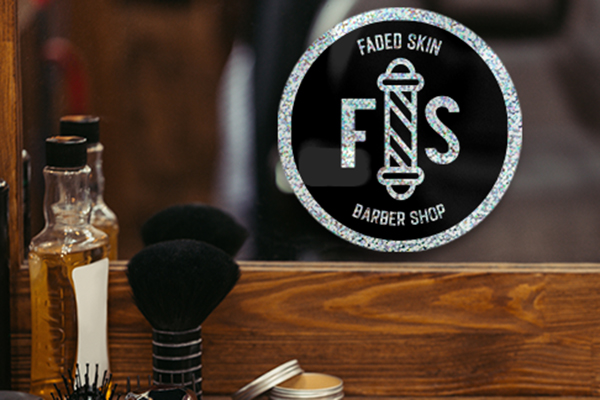 Nikki S.
Got a cause you want to bring some additional attention to? Glitter stickers are the perfect outlet! Even more so, glitter can be a fun contrasting element when doing artwork that has an otherwise "sad" or "dismal" aesthetic (juxtaposition is so hot right now!)

Nikki S. has created these adorable stickers, calling attention to the corruption and issues that are present in the "system". Whether or not you agree with it, you have to admit, they look pretty rad!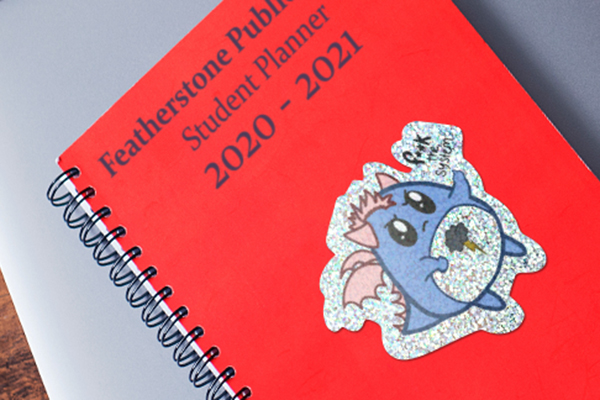 Richard V.
Sometimes, stickers don't have to be that deep - we love seeing all of the fun, creative artwork that you order. Richard totally nailed it with these sad heart slaps!

To achieve this type of look with your stickers, simply create a transparent PNG of the design(s) you'd like to print. When creating and exporting your art, ensure the areas you want the glitter to show through are transparent. You'll notice that as you assemble your artwork in our Sticker Maker, all of the non-image areas will have the material show through!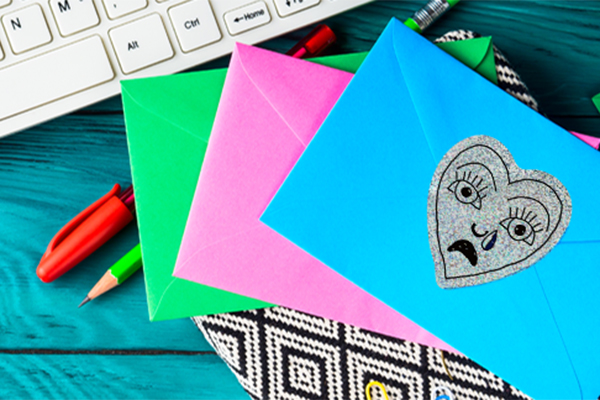 Want more great ideas and inspiration? Follow us on social, or sign up for our newsletter for amazing deals delivered directly to your inbox.
StickerYou blog posts are written and published by members of the StickerYou team at our headquarters, located in the beautiful city of Toronto, Canada.