Amplify Your Voice: Sticky Stories
September 1, 2020
|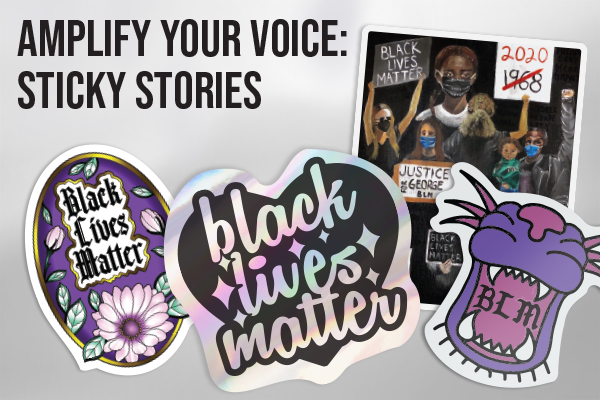 Share this post:
The year 2020 has been one of countless protests and calls for justice. Brave individuals have risen up to promote change, equality, and freedom. Custom stickers are often an outlet used to raise awareness for causes, and push others to open their minds and join the fight.

We're incredibly inspired by courageous people, and want to amplify their message. Using custom products, many of our customers have shared their stories and raised funds for the greater good of people. Today, we're highlighting some stories that need to be heard and shared.


We Bleed Power (@WeBleedPower)
StickerYou began as a company rooted in street culture and self expression, and we plan to continue involving ourselves in initiatives that echo this. Many activists have approached us wanting to make a difference, and we're honoured to have the opportunity to partner with many them.

We Bleed Power is a graphic design company aiming to empower marginalized communities through bold and inclusive designs. Using their talent, they created these stickers to support Black community members and families in need of financial assistance.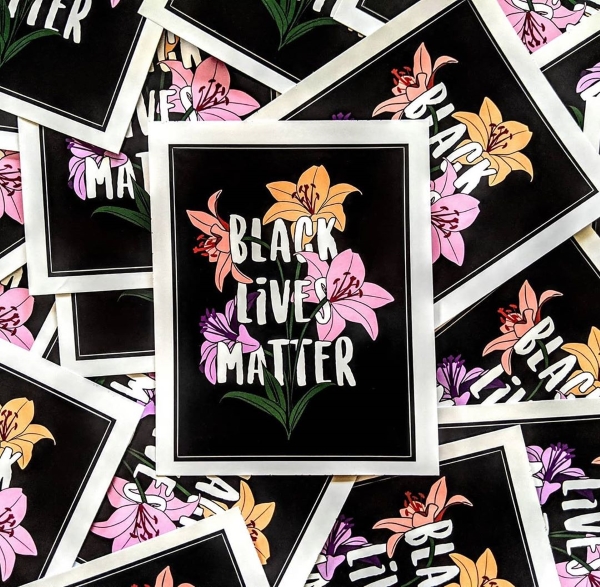 Knux Studio (@Knux_Studio)
The folks at Knux Studio believe in using their incredible artwork as a catalyst for social awareness and change. In solidarity with the Black Lives Matter movement, they've teamed up with us to create some jaw-dropping stickers that feature artwork from each of the artists they have in their studio.

In order to raise money, they've given away these packs of 4 stickers to anyone who makes a donation to BLM. Artwork is powerful, and the way Knux Studio has used it is groundbreaking.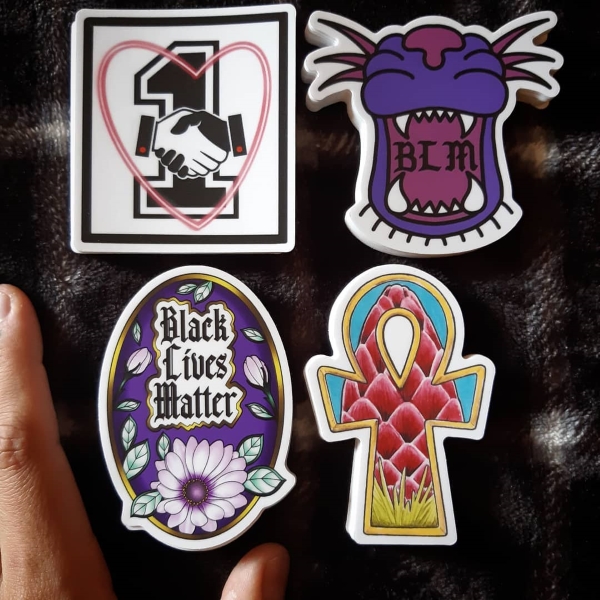 Kitsu (@AwKitsu)
The launch of our holographic stickers have opened the doors to new possibilities when it comes to artistic flare and stand-out visuals. Kitsu is a non-binary individual that creates artwork for their Etsy shop.

They are passionate about the BLM movement, and created this stunning holographic die-cut sticker as a response, in turn donating 100% of proceeds to various organizations that are needing donations. The power of one person can be unstoppable, and Kitsu is an excellent example of that.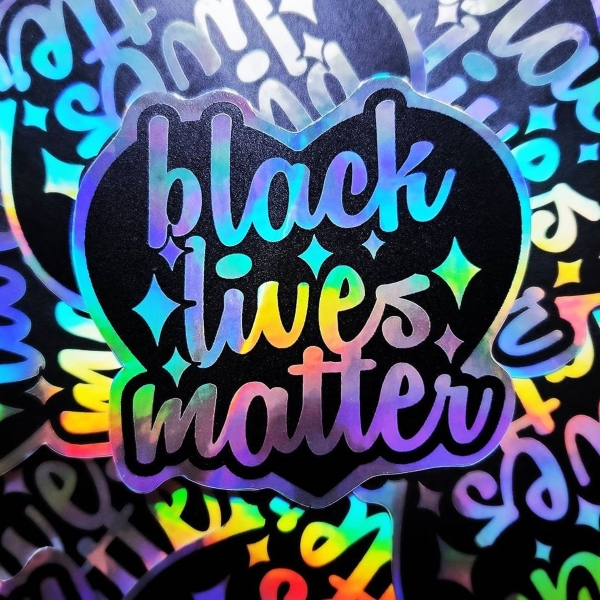 Kat (@KatsFcknArt)
The digital age of social media has given us the ability to access information and fight for change regardless of our location. Kat is a Toronto-based artist that has used her artwork to call for justice and the end of police brutality.

When Kat posted this sticker, she gave her supporters the option of donating profits to a BLM-related charity of their choice. This opens up a conversation about injustice, and allows individuals to support artists, and also raise money for causes dearest to them.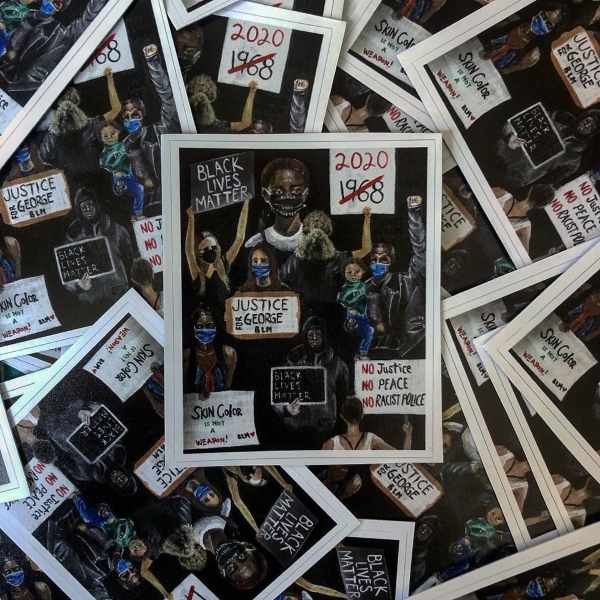 Amy Samantha (@AmyM4rin)
The Black Lives Matter movement is incredibly multi-faceted, and has opened the discourse of many different topics that urgently need change. Amy Samantha created various designs surrounding these efforts - from equal rights and opportunities, to gun control and police abolition.

Amy has raised money for NAACP, the National Association for the Advancement Of Colored People. This association aims to ensure equality for all citizens in terms of access to politics, education, and resources.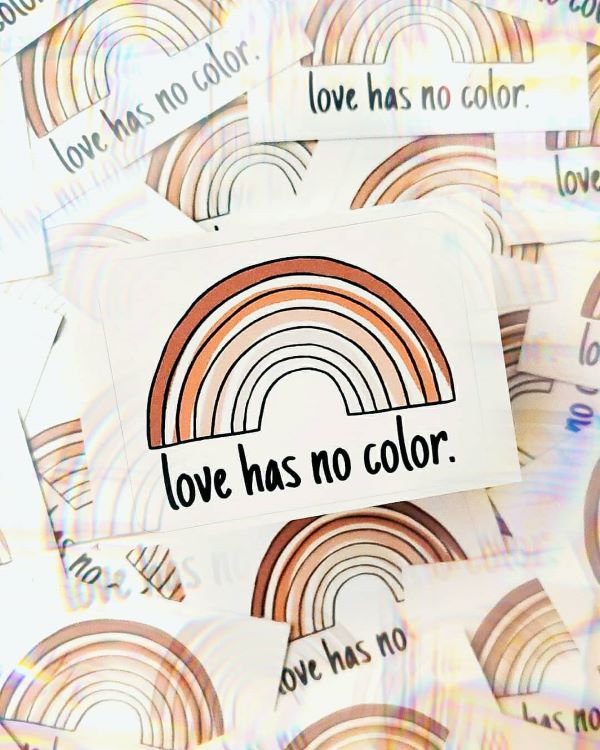 So, what are you passionate about? These talented individuals have used stickers as a catalyst for change, and so can you! If you have a story to share, we want to hear it. Tag us on Facebook, Instagram, or Twitter, so we can amplify your voice and call attention to injustice!
Want more great ideas and inspiration? Follow us on social, or sign up for our newsletter for amazing deals delivered directly to your inbox.
StickerYou blog posts are written and published by members of the StickerYou team at our headquarters, located in the beautiful city of Toronto, Canada.