5 Sticky April Fool's Day Pranks
April 1, 2017
|
Happy April Fool's Day! April 1st has long been celebrated (for centuries, according to Wikipedia) by playing practical jokes and pulling pranks and hoaxes on others. The crew at StickerYou wanted to keep this tradition going by suggesting some of our favorite pranks, try these out and stick it to your friends, family or unsuspecting co-workers!
Mouse Prank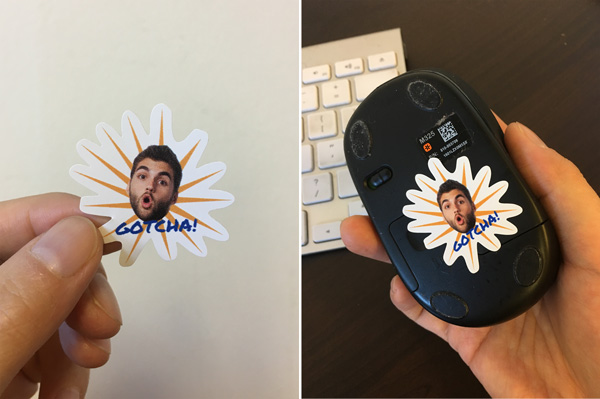 This tried and true prank is one of our favorites around the office, great for welcoming new staff or welcoming back anyone who goes on vacation. Simply cover the light sensor at the bottom of any optical mouse and watch as they get frustrated over their non-moving cursor. Add a funny custom sticker at the bottom for that extra punch line.
Bug Stickers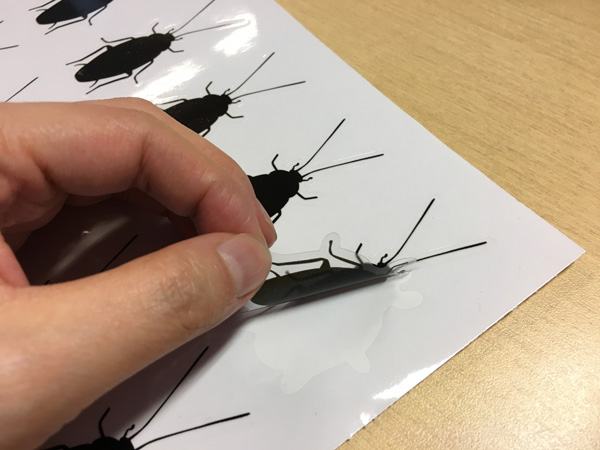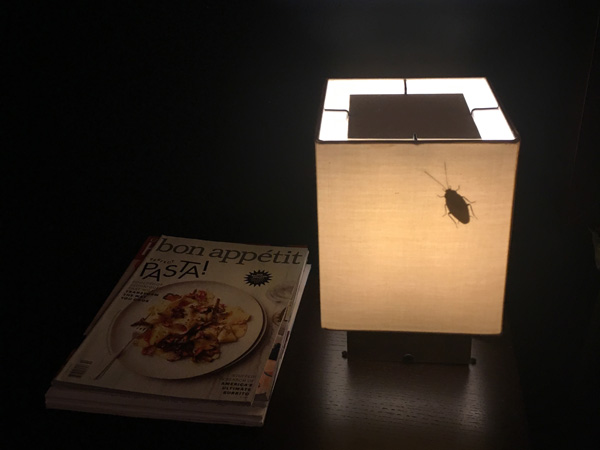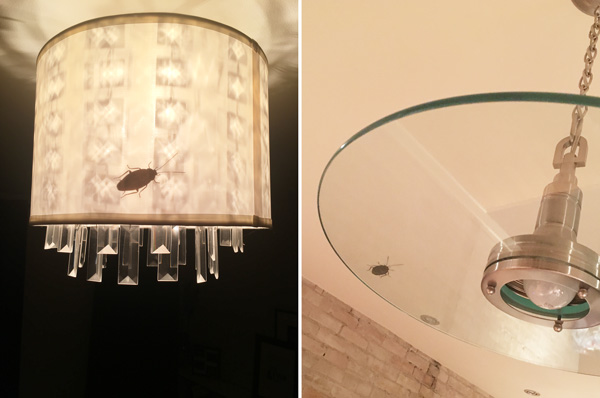 This is a great one to try at home, and prank your girlfriend, mother, brother, or anyone who gets the heebie-jeebies around bugs. Get some clear stickers of bugs, or cut shapes of bugs out of construction paper and stick them to the inside of a lamp shade. This will be sure to make anyone jump as soon as they turn on the light at night!
Car Decal Prank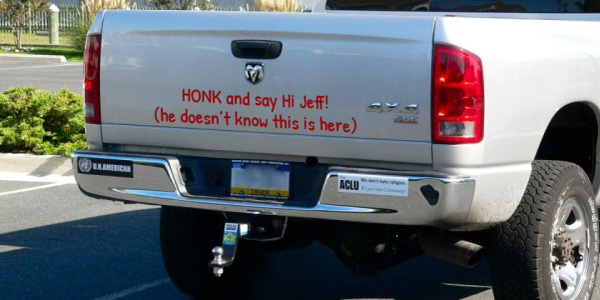 Prank your friend by adding this hilarious message to the back of his car. But if you don't want to be too mean, make sure the car decal you use is removable so you won't have a hefty bill to pay for a new paint job once he finds out it was you!
Air Freshener Prank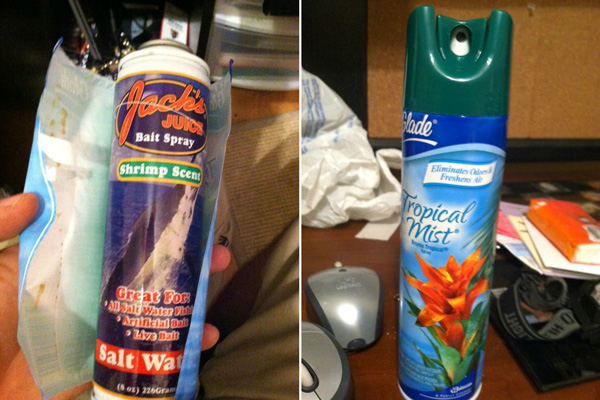 Source: CollegeHumor
Get some foul smelling scent from your local fishing or sporting goods store and cover it with a new air freshener label. We wouldn't suggest trying this at your own home though!
All Eyes On You

Source: Imgur
We love this prank you can play on your kids and family members. Get some sticky googly eyes from the dollar store and stick them on everything in the fridge and cupboards. Play this prank on the most paranoid person you know who always thinks someone is watching them!
Have your own ideas for fun, sticky pranks? Create your own custom stickers to get started!
StickerYou blog posts are written and published by StickerYou Crew members from our headquarters located in the beautiful city of Toronto, Canada.
Get other great ideas, inspiration and sweet deals delivered right to your inbox by signing up for our newsletter here, or follow @StickerYou on Facebook, Twitter, Instagram, Pinterest, Google+ and YouTube.