Get Your Biz Ready for All Stages
July 28, 2020
|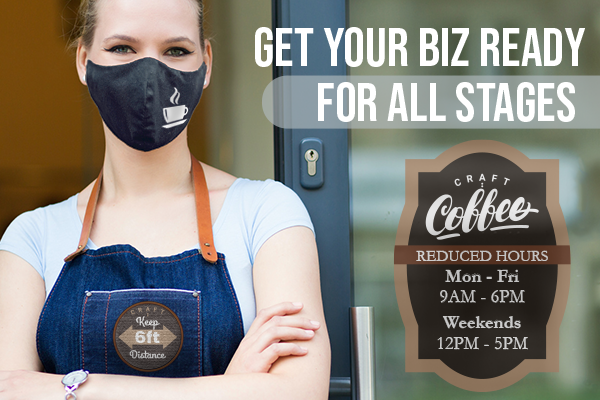 Share this post:
When hazards in the workplace can't be mitigated or removed, PPE and safety precautions are necessary to keep employees and customers safe. With COVID19 still being prevalent, we all must do our part to stop the spread.

Let's face it, Implementing PPE and hazard avoidance measures aren't the most exciting of tasks, but what if they don't have to be boring? Using our products, you can add some killer branding and artwork to your customized products!


Add a flare to your face shield
Many employees that are working closely with customers wear face shields in situations where social distancing isn't possible. This can present new challenges for socializing and presenting as approachable and friendly. Add some custom messaging to your shields with stickers, to let customers know you're open to interacting and answering questions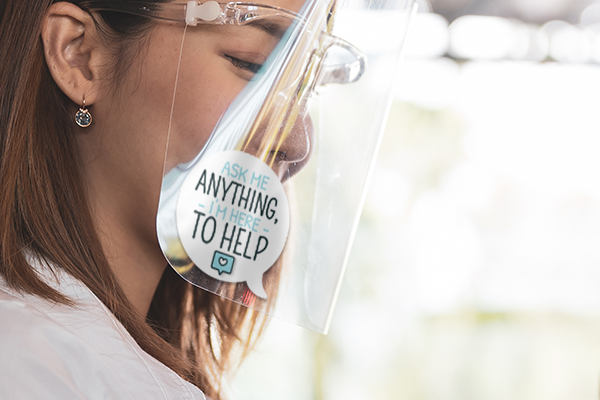 Create space for the elderly and immunocompromised
When offering a public service, it's important that you consider the most vulnerable communities, and offer ways to meet their needs without exposing them to unnecessary risk. Consider creating a more open space where these people can engage in your brand and purchase product, and can also feel safe when doing so.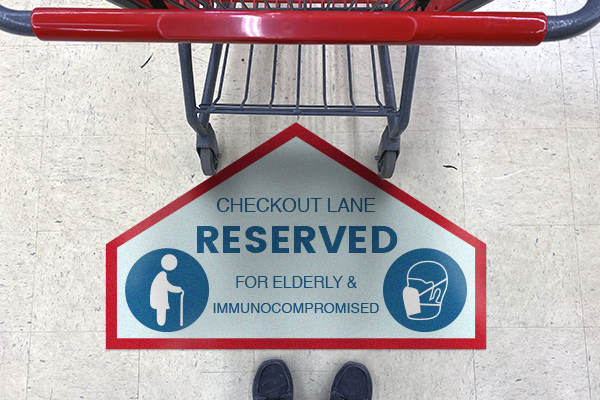 Dress up your gowns, aprons, and uniforms
Does your workplace incorporate safety apparel such as overalls and gowns? Let employees express themselves with some custom patches. This adds a human element to your outfit, and helps customers feel more at-ease while in your store.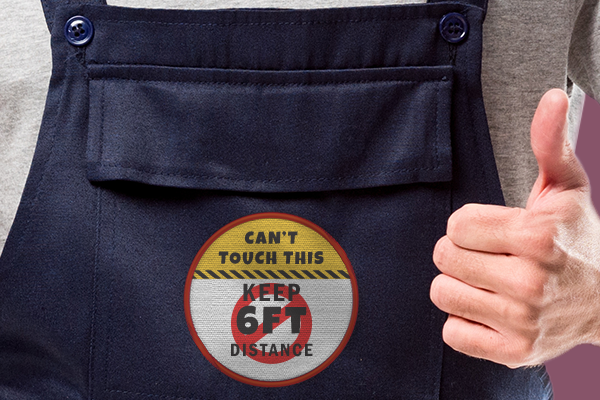 Promote contactless pick-ups
As businesses begin to reopen, many storefronts and shopping centres are operating on a curbside pick-up basis only. Let your customers know this with some custom signage - this will avoid tying up your phone lines, or losing potential new customers that are interested in your brand.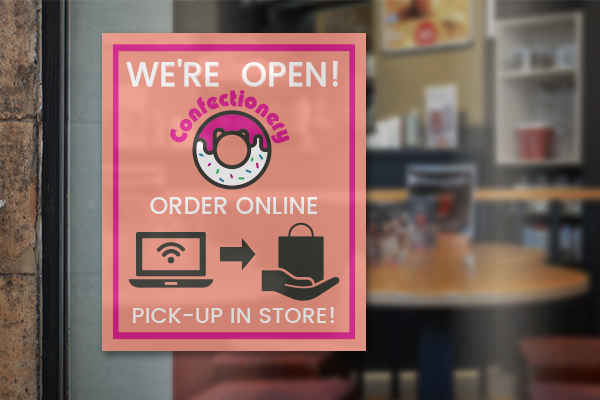 Let customers know you offer contactless payment
If your POS systems use "tap" to pay, let customers know! This allows them to pay without having to make contact with any of the payment devices and keeps their safety in mind.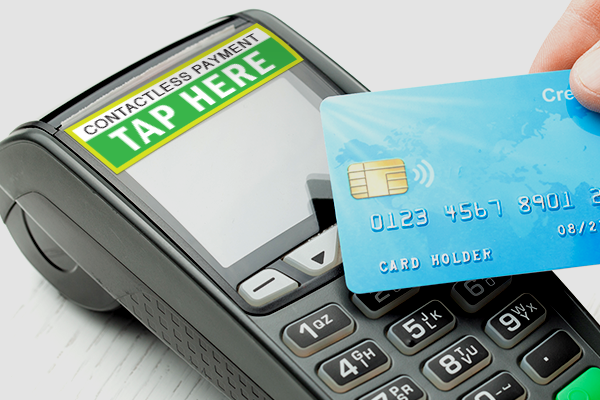 Customize your face mask
Nobody "enjoys" wearing a face mask, but they're necessary to lower transmission rates and keep employees and customers safe. This presents unique challenges for socializing, so why not have some fun with it? Our iron-ons can be applied to any face mask material that can withstand the heat of a commercial iron-on!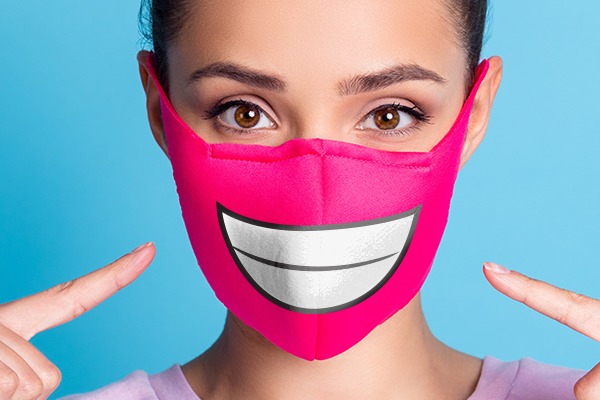 Remind employees of temperature and safety checks
Safety first, always! Maintaining temperatures, and ensuring all machinery is operating as intended is crucial, especially in these times. Remind your employees to do a quick inspection on a routine basis. Whiteboard decals are great for doing checklists and tracking the frequency of your safety checks.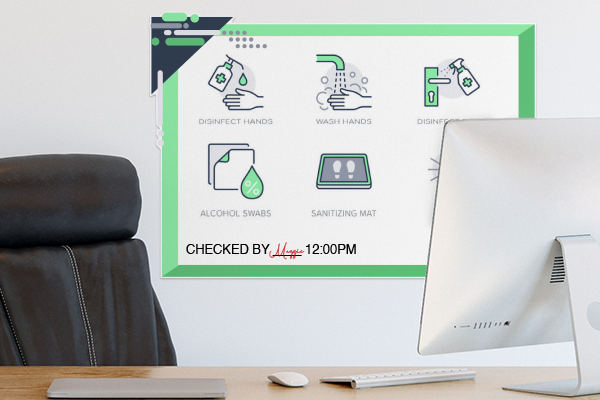 Make cleaning and sanitzation stations known
Do you offer hand sanitizer or antibacterial wipes for all customers upon entry? Create some decals, allowing them to easily find these stations. This is an excellent way to let your customers know you care about them, and are keeping safety top-of-mind.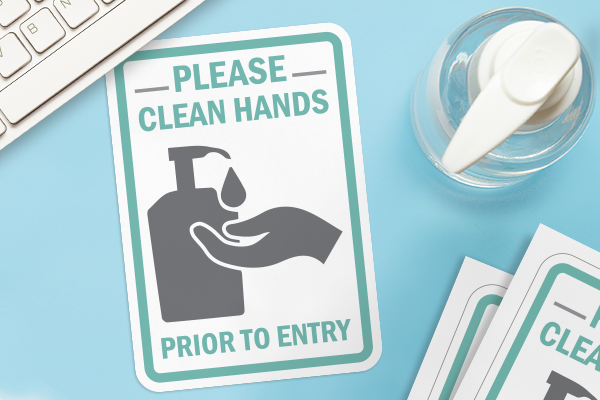 Bring awareness to your reduced hours of operation
With reduced staff and social distancing taking place at your storefront, you may find it necessary to reduce hours of operation for staffing and cleaning. Hours of operation can take time to update on all of the websites you display your info, but communicating your hours to clients is important. Create custom window clings that can be removed and reused so your customers know when you're operating, and plan accordingly!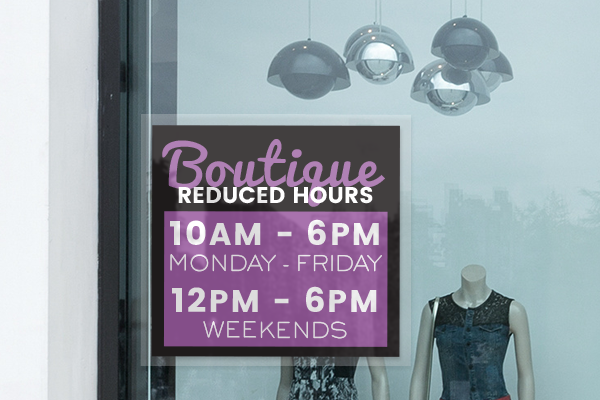 Call attention to closed off seating areas
If you have a business in the service industry, you most likely need to close off some tables to allow for easier social distancing. Put some stickers or decals on these tables, so customers know these tables aren't being used. This allows them to easily find a place to sit, and avoid any mishaps with seating.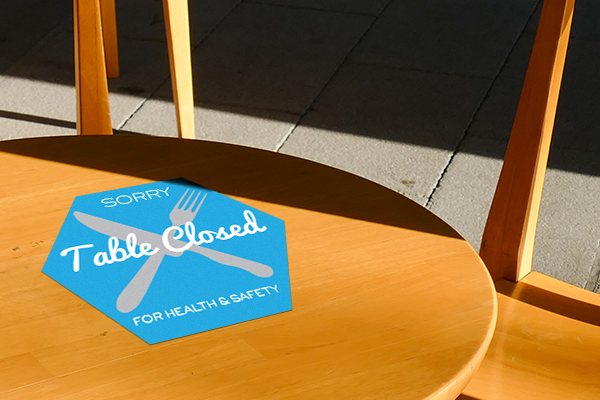 To see more ideas and inspiration, check out our #StopTheSpread page, your go-to safety tips and resources!
Want more great ideas and inspiration? Follow us on social, or sign up for our newsletter for amazing deals delivered directly to your inbox.
StickerYou blog posts are written and published by members of the StickerYou team at our headquarters, located in the beautiful city of Toronto, Canada.