Cosplay Tips for Beginners
July 17, 2017
|
With Comicon only a few days away, and threads flying from all the costumes being constructed, we thought we would highlight some great Cosplay tips to ensure your Kanna stands out above the rest.
Fear No One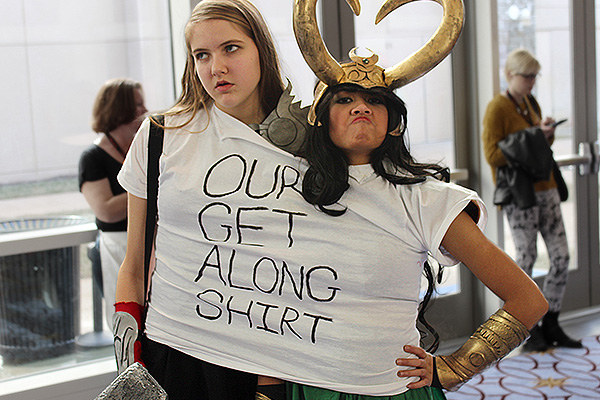 Do not be afraid to be new. There are a lot of great cosplayers out there, but they all started somewhere. Despite the few that spend a lot on elaborate costumes and aesthetics that you may see in photos, at the actual conventions you see a lot more homemade and DIY costumes than professional ones. A lot of Cosplayers who can't sew every detail or purchase an expensive costume online, choose to use Custom Iron-ons or Custom Patches as an inexpensive alternative to create the perfect look.
Keep it Light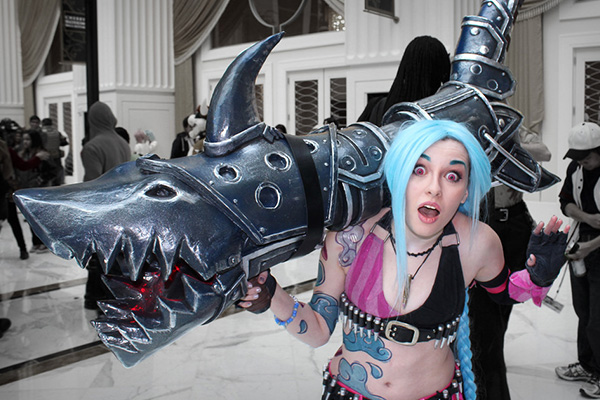 Use lightweight materials for any props! If you are new to Cosplay then you may not know this, but traveling with Thor's Hammer or Yuri's skates can be really tiring if they are made from heavy materials or are real props. Covering some foam in tinfoil is a great way to create a metallic look and not have to carry around an extra 30lbs of weight. Plus, you have less of a chance of injuring a con-goer which is always a bonus - first rule of Cosplay: do no harm.
Use What You have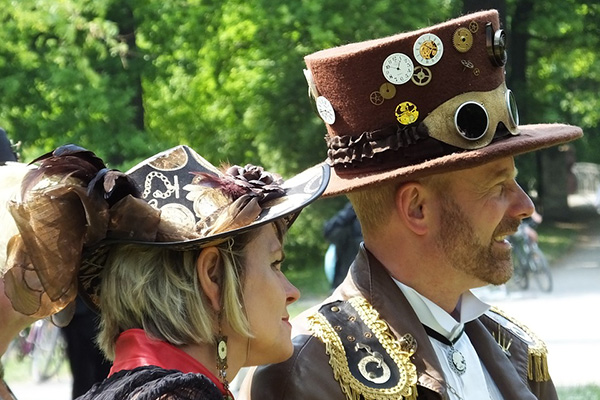 One of the best tips we can offer you is to repurpose items in your closet you already have. There is bound to be some old Halloween costume or prom outfit that can be used for pieces in your new cosplay. As we said before, Custom Iron-ons, Custom Patches in combination with existing clothes can create a fantastic look at a very reduced price in comparison to buying new. I have also seen many cosplayers use Custom Stickers to add little details to their outfits, so much easier than hand-painting, they are removable, and they are less expensive than most alternatives.
Ask Questions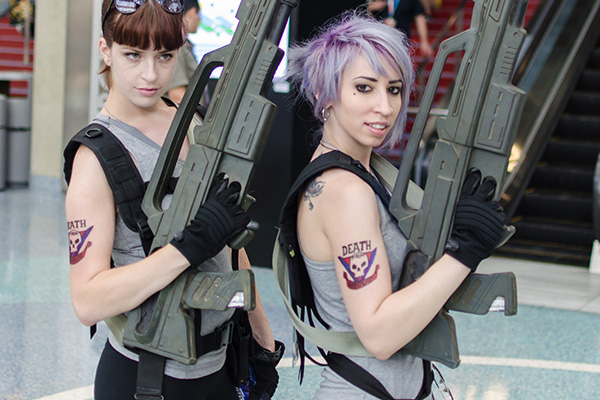 Don't be afraid to ask for tips from the professionals. There are so many great cosplayers out there and most of them have tutorials or would be more than happy to answer costume related questions. Sometimes you would be surprised at the methods of the pros. There are a few who actually use Custom Temporary Tattoos so that they don't have to redraw character blemishes or tattoos every time they want to cosplay. Temporary Tattoos are a great way to keep consistency and the best part is that they won't smudge when you are on that very hot convention floor.
Go as obscure as you want. What fun would a convention be if it was all Spider Men and Scarlet Witches… actually, that would be pretty awesome, but not the point. There is always bound to be someone who will recognize you, so dig deep and plan it well. Most importantly, have fun!


Get other great ideas, inspiration and sweet deals delivered right to your inbox by signing up for our newsletter here.

StickerYou blog posts are written and published by members of the StickerYou team at our headquarters, located in the beautiful city of Toronto, Canada.