Fun Activities to Keep The Kids Entertained Inside
April 21, 2020
|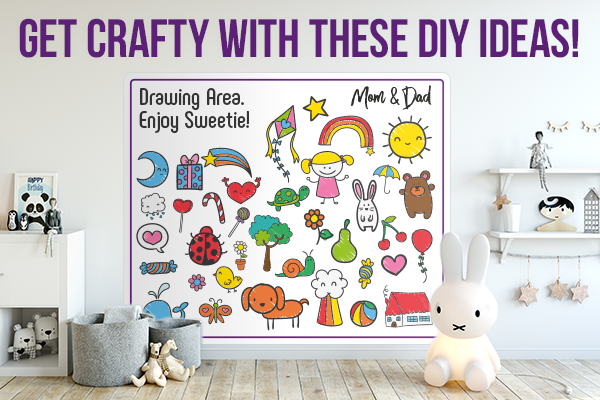 Share this post:
With many of us practicing social distancing for the safety of ourselves and others, it's obvious we're going to be spending a lot of time indoors. For parents and caretakers, that means spending an enormous amount of time with kids! Coming up with exciting tasks to keep the little ones occupied can be challenging, so we're brainstormed some fun activities that you can do to keep the energy high in your household!


Get crafty with a page of custom temporary tattoos
Let's face it, everyone loves temporary tattoos (even if you're an adult, it's okay to admit it). Creating a custom page of temporary tattoos is a fun indoor activity for kids, and will keep them entertained. If they have a favorite show, help them with saving a bunch of their favorite characters designs, and upload them to our Sticker Maker to create a completely custom creation!

Our temporary tattoos are lead and mercury free, so they're safe and non-toxic to apply to skin! They can also be peeled or removed with baby oil (they're not permanent, we promise). We'll print and ship your cute tattoos right to your door!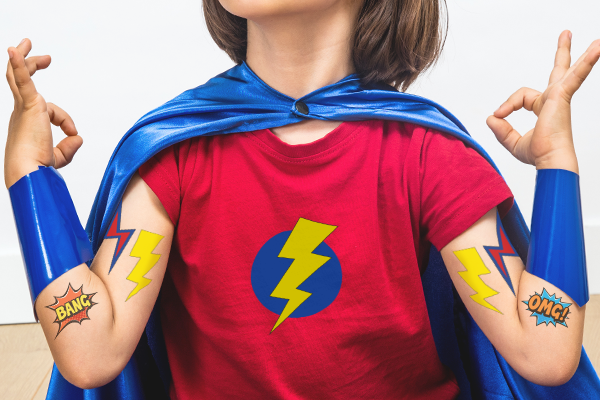 Relive the memories close to you with fridge magnets
Is your fridge full of random magnets, the kind that sort of just build up over the years? You'll often accumulate them over time, as they're a popular freebie and swag giveaway from purchases and business events. Well, it's time to revamp your fridge and make it sentimental!

You can upload your favorite memories to our website, and create pages of custom magnets. Create a fridge full of memories from your travel destinations or family events over the years. Think of it as a scrapbook, but more magnetic!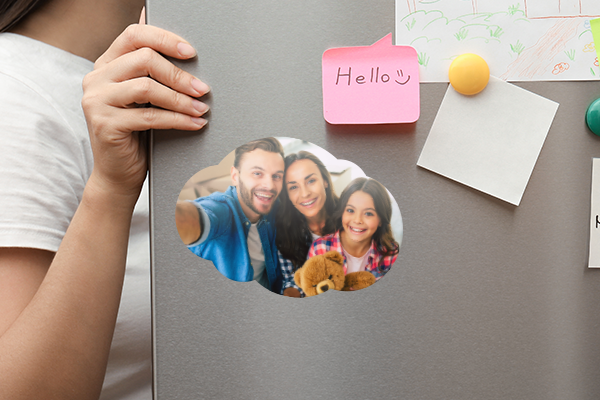 Organize your home, but make it fun!
Home organization is handy to you, and fun for your kids. Creating custom labels is much more exciting than it may sound, as you can get completely personalized with the designs, shapes, colors, and artwork you select. If you need a hand, we also have a variety of templates to get you on your way.

You can label everything from dress up boxes and craft cupboards, to tupperware and even clothing! Clean up your home, and disguise it as a fun activity for the kids, we won't tell.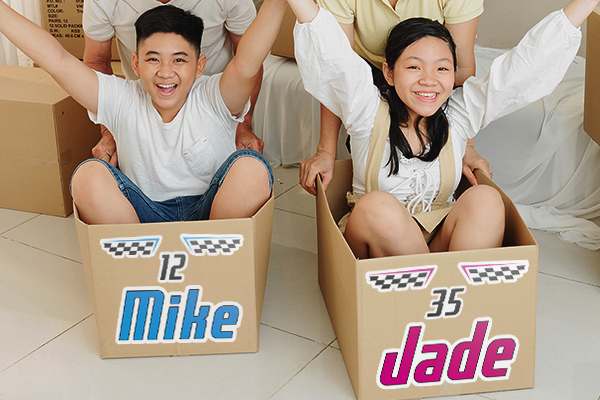 Create custom clothes for you and your family
Who doesn't love a good craft session? Making some matching apparel for you and your family is a fun bonding activity, and also gives you some cute custom apparel to wear to events and family gatherings in the future! Using our custom iron-on transfers, you can easily create custom t-shirts, joggers, hoodies, and whatever your creative mind can think of!

If your kids are into dress up or costumes, iron-ons are also an easy way to create custom clothes. This is fun for making superhero t-shirts, custom pirate hats, skeleton bone long-sleeves, you name it!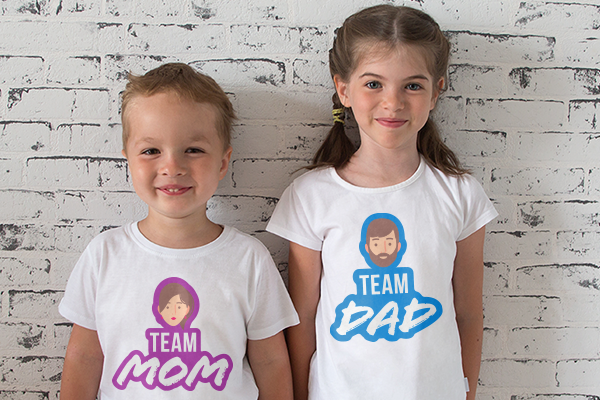 Want more great ideas and inspiration? Follow us on social, or sign up for our newsletter for amazing deals delivered directly to your inbox.
StickerYou blog posts are written and published by members of the StickerYou team at our headquarters, located in the beautiful city of Toronto, Canada.