Stories That Stick: Elle Johnson Co.
October 20, 2020
|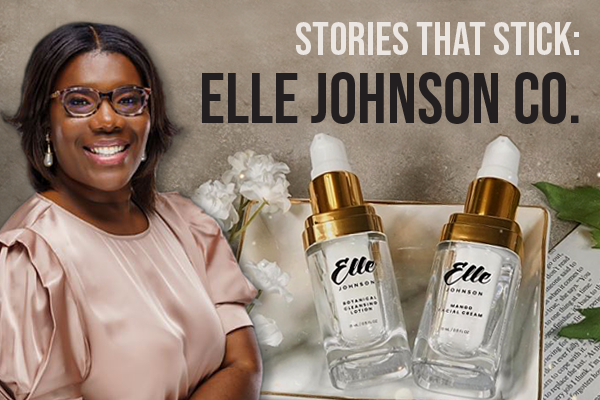 Share this post:
At StickerYou, we believe in highlighting businesses and entrepreneurs that inspire us and help others stay motivated and determined during times of turmoil and change. We sat down with business owner LaVonndra "Elle" Johnson to discuss her beauty brand, Elle Johnson Co., and how she's dealing with our "new normal".
What is the COVID-19 situation like in North Carolina? How has the pandemic affected your business? How has it affected you personally?
At the onset of COVID-19 I did not fully understand the panic and extent of the shutdown, but as the weeks progressed and the numbers climbed, I gained a greater understanding. It became scary as we began receiving notifications of friends and church members being affected, and even lost a cousin to COVID-19. While the social impact was alarming, the effects on my business were the opposite. Our sales volume grew exponentially. To give a perspective as it relates to numbers, for the month of June we did our total sales volume for the year of 2019! The growth has been amazing and overwhelming at the same time. We have been able to fast track our plan for scaling, so ultimately, it has created a win for us!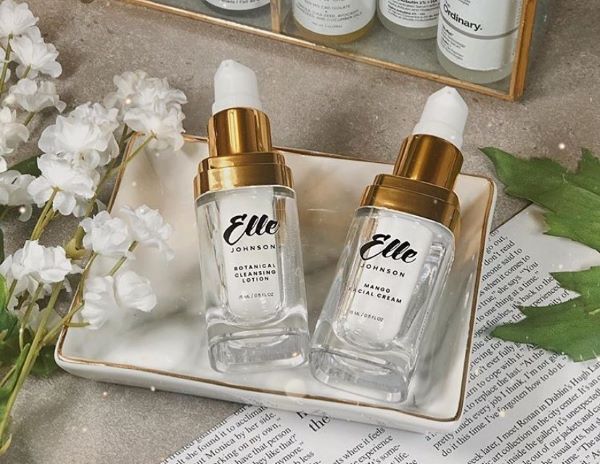 With the resurgence of the Black Lives Matter movement, what strategies are you using to reach more customers? How about with existing customers?
I am proud to say that as a brand owner I have always been transparent in my beliefs and standing up for what is right. We have always spoken out about injustice, so the conversation did not change for us. I will say that our skincare community stepped up and made sure to highlight us as a black-owned business needing support and exposure, and it worked. The social sharing and press features have been monumental in us gaining new customers and brand awareness.
How did you hear about StickerYou?
I came across the site while surfing Google for labels. At the onset of my brand I knew I could not afford direct printing on my packaging so I began searching for clear labels that would give the illusion of bottle printing but save me some money. I found your site and the pricing was upfront which I loved. I am a right-now type person, so I hate when I must submit details and wait for follow up pricing. With StickerYou it was easy and direct! And the labels are spectacular. It has given us a big brand feel without the associated pricing.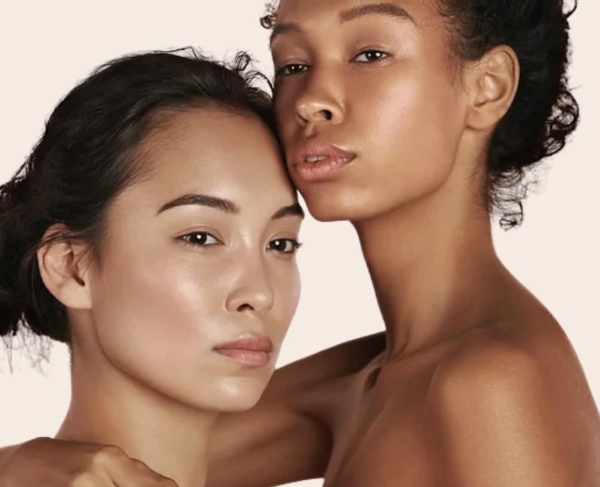 What role do you see stickers during times like these, and the continued quest for justice and racial equality?
I think the use of stickers is a great way for brands to get out quick messaging to their customers and potential customers. It has a fast, effective messaging, and because they are stickers you can switch the messaging as needed.
I notice you have a spinoff company called Kopper Beauty. How did this business come about? How is it like the Elle Johnson store?
Our sister brand Kopper Beauty has been in the works for 18 months. It started last year when we released a signature lipstick duo for the holidays that went over exceptionally well. That sparked our interest in launching a range of cosmetics, but I knew I wanted it to be a standalone brand as not to interfere with the messaging of the skincare under Elle Johnson. While it is not as comprehensive as the Elle Johnson brand, I do believe it will grow to similar scale and status. It is a balancing act having both because while they are similar, they are also vastly different.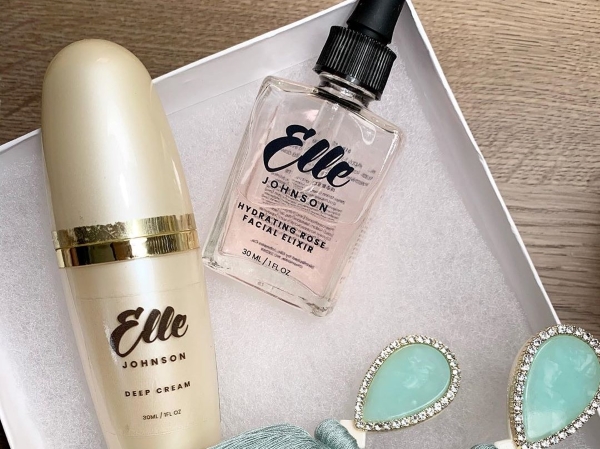 Where do you see the future of your business?
I want my Elle Johnson brand to reach iconic status with great brand recognition and a wide customer base. My end goal is department store placement (Neiman Marcus, Nordstrom, Belk, etc.), as well as placement within specialty beauty retailers such as Sephora. I believe in shooting for the stars and creating the life I want to live, and that's just what we aim to do!
Want more great ideas and inspiration? Follow us on social, or sign up for our newsletter for amazing deals delivered directly to your inbox.
StickerYou blog posts are written and published by members of the StickerYou team at our headquarters, located in the beautiful city of Toronto, Canada.