Customer Spotlight: Geeky Girl Scents
December 14, 2016
|
This week in the blog, we wanted to feature a one of our loyal customers who makes great products and has a unique brand. Check out this great knowledge from Geeky Girl Scents, a small candle startup!


So, tell us a little bit about your company (what you do, how you started, etc.)
My company is called Geeky Girl Scents! I create candle scents inspired by popular fandoms such as Harry Potter, Doctor Who, Star Wars, Disney, etc. I first started making candles as Christmas gifts for my family. I really enjoyed making them and got a lot of compliments about them, so I decided to open my own little business on Etsy and start selling them.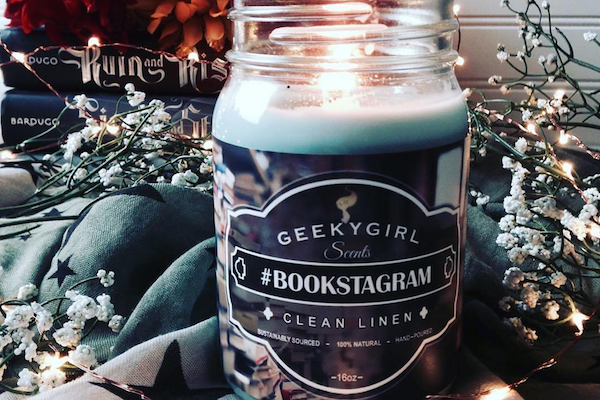 How do you differentiate your brand in such a saturated time, and make your company stand out?
The candle business is definitely a competitive industry. I decided to take two things I love, candle making and geeky things, and combine them to create unique scents that you can't find in retail stores. There are a few book-related candle companies out there, but my company takes it to another level by offering candle scents inspired by geeky things such as comic books, movies, tv shows, and books.
What do you do to grow your brand awareness (social media, online presence, etc)?
Instagram has been awesome for growing my business. I have come to know a popular Instagram community known as Bookstagrammers. They consist of people who love books and also other geeky things like video games and comic books. They also take wonderful photos! I have chosen a few to become representatives of my candles, which in turn helps grow my business because they take amazing photos of my candles. My reps help me promote my business by advertising special deals my shop has, are great people, and have even become good friends. In return, I give my reps and their followers a special discount for my shop.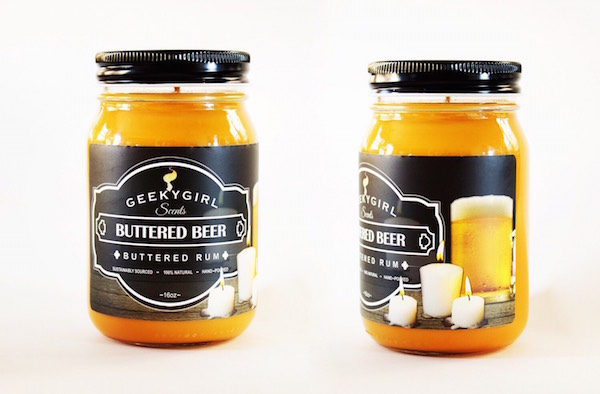 In a perfect world, what would you like your company to be like in the future?
I think it would be neat to sell my candles at conventions like Comic Con one day. Maybe even have them available in small shops like comic book stores or other small retail stores like Think Geek. For now I am just focusing on getting my brand name out there to other geek-loving people.
Do you have any advice for other small businesses that are just starting up?
Always provide amazing customer service and interact with your customers. They will appreciate it and respect you and your business a lot more. There have been numerous times where customers have told me they come to my store because they know I work hard and that I put love into my candles and business. Word of mouth is the best way to grow your business so if people love your products AND you, your business will be successful.


To learn more about Geeky Girl Scents, check her out on Etsy and Instagram!


Get other great ideas, inspiration, and sweet deals delivered right to your inbox by signing up for our newsletter here.

For even more business branding, and life hack ideas, check us out on Facebook, Twitter, Instagram, Pinterest, Google+, and YouTube.