We're Not Afraid to Sparkle
June 22, 2020
|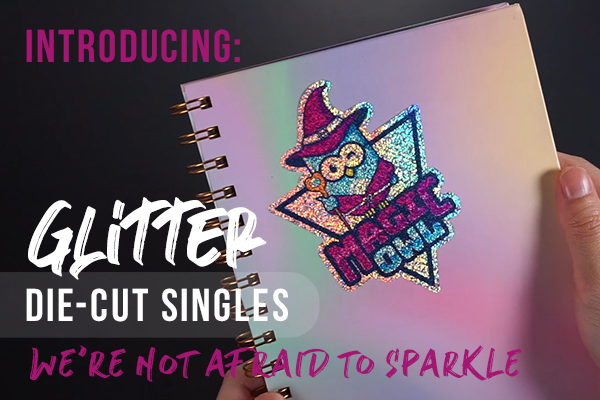 Share this post:
Glitter; one of the most nostalgic trends that we fondly remember. Maybe they spark memories of cracking open your glittering notebook adorned with Lisa Frank stickers and taking notes (slash writing love letters) with your glitter gel pens, or maybe you reminisce about the fun events and celebrations you glitterbombed yourself and friends for.

Well, your childhood memories can officially be reborn, with a sleek, modernized rebrand. Glitter is officially back, and we're happy to introduce our newest product, glitter die-cut stickers. Don't be afraid to get creative, everything looks better with some sparkle!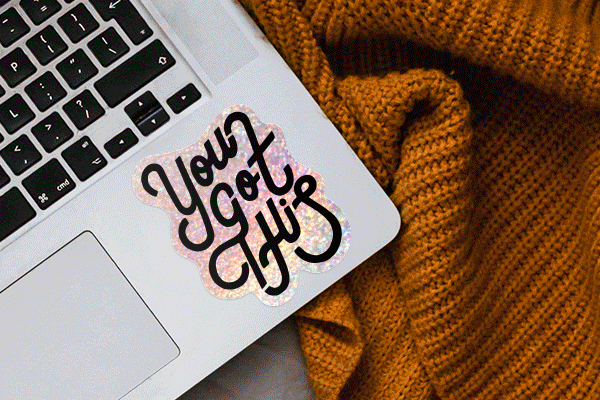 Get Your Sparkle On
Pop culture trends are loving glitter again, and so are we! If you're looking to add a flare to your artwork, our glitter stickers are the perfect way to bring your rainbow fantasy to life. Fashioned from a full-spectrum, holographic flake material, this metalized vinyl is incredibly high quality and built to last.

One of the best aspects of this new, innovative material is the versatility. There are countless ways you can leverage glitter in both your personal, or business journey! If you offer products or services, this material is the perfect way to take your branding to the next level and turn some heads. If you're into design, illustration, or have some artwork that you love, we also promise it will look stellar with a touch of glitter.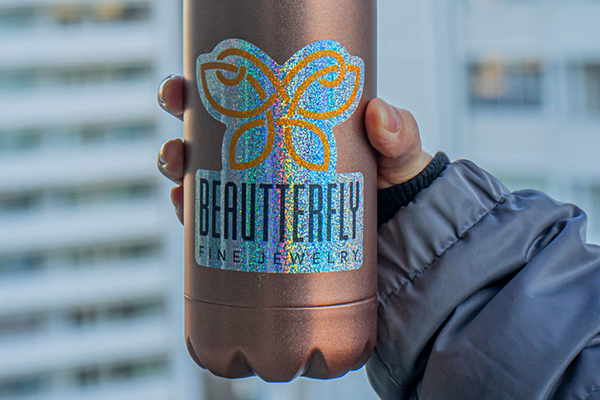 The Tech Specs
Our glitter die-cut stickers can be used outdoors, and can hold their ground for at least 3-5 years. We've infused this material with individual holographic flakes, resulting in a stunning, prismatic filter that creates the perfect backdrop for your chosen design.

This material is highly reflective, offering incredible light dispersing visuals at almost any angle. Whether it's in a dim setting or bright area, your artwork will stand out and make a statement.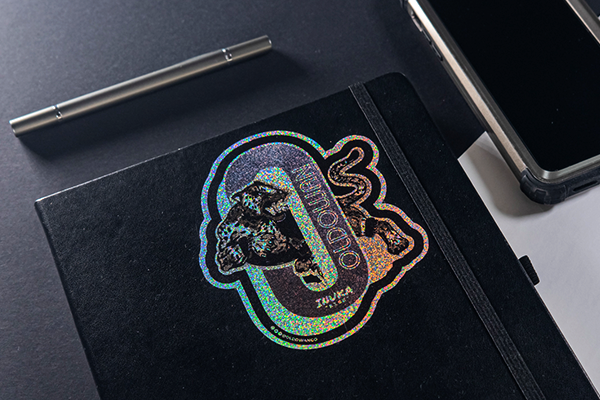 So what are you waiting for? If you'd like to get started, or learn more about this product, you can find more information, and get started with your custom creations here.

If you'd like some assistance with your artwork, or need assistance, you can contact our support team at Support@StickerYou.com - we're here to help!
Want more great ideas and inspiration? Follow us on social, or sign up for our newsletter for amazing deals delivered directly to your inbox.
StickerYou blog posts are written and published by members of the StickerYou team at our headquarters, located in the beautiful city of Toronto, Canada.