Grow Your Online Following with Custom Products
December 8, 2017
|
Growing your company can often be a challenge, especially when you aren't taking advantage of enough tactics to build brand awareness. Social media has proven a powerful and cost-effective tool for increasing your exposure. Check out these simple tips to boost your online following and grow engagement with your audience!
Snapchat QR Code Stickers
Snapchat is a great way to bring fun and exciting advertising to your
customers,
or increasing brand awareness. Printing your company/corporate Snapchat QR code on
stickers
and handing them out at events/gatherings is a great way to grow your small business on Snapchat, and increase interaction with your company! You can even add Snapchat stickers to customer purchases to keep them engaged!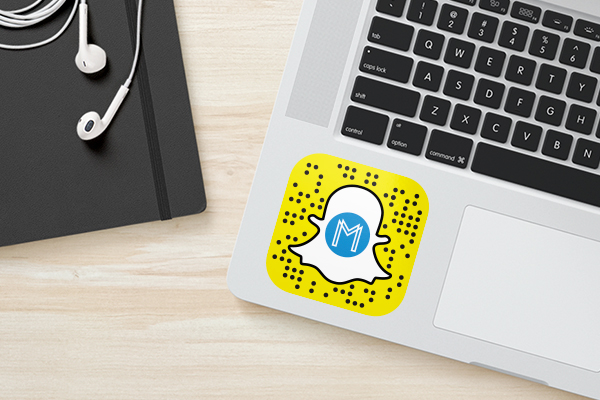 Vehicle Advertising
Advertising on your company vehicle is an exciting (and also essentially free!) way to effortlessly increase brand awareness and interaction with your company.
Vinyl lettering
and
window graphics
are a great way to accomplish this. If you're using a car to drive around already (perhaps to deliveries, tradeshows, events, etc.) why not brand your transportation and let everybody know exactly who you are? Add your social media tags or web address to your back window so anyone who sees your company vehicle knows where to find more info. You can also try giving away
bumper stickers
at events or with purchases to encourage customers to advertise for you.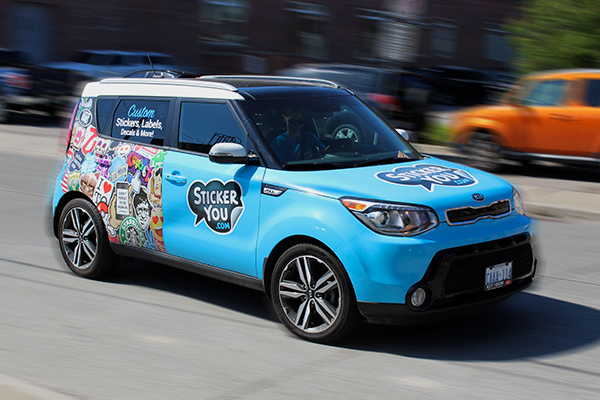 Branded T-shirts/Clothing
Does your business attend public events, or exist in a place where potential customers could see you? Custom branded clothing is never a bad idea! Personalizing clothing items like t-shirts, bags, and hats using our
iron-on transfers
is an affordable way to advertise your company without even knowing it! Don't forget to add your website or social media handles!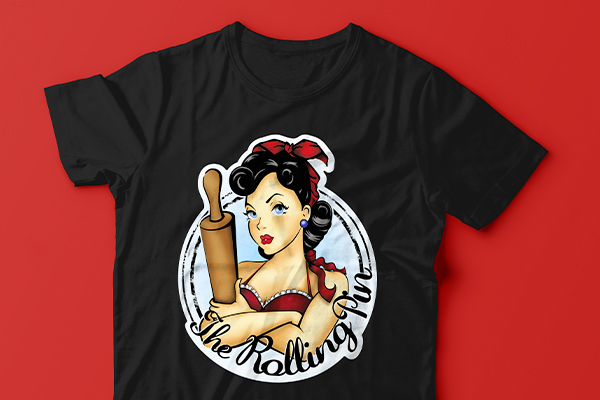 Stay Active on Social Media
Is your company present on the various popular social media websites (
Facebook
,
Instagram
,
Twitter
, and Snapchat)? If not, this is a huge opportunity for your business. Having a routine presence, posting relevant content, and engaging with your audience are some of the biggest driving factors to convert customers.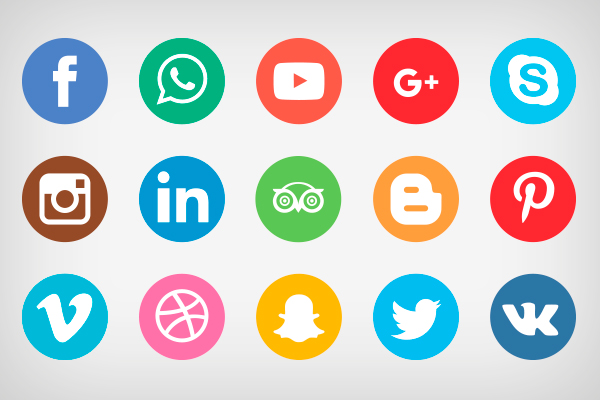 Storefront Signage
If your store has a physical front and space where customers interact with you, branding your storefront will increase the awareness of your brand identity, and draw people in! Clear window stickers are a great way to brand your windows without causing too much obstruction or blocking out the sun, as they are transparent and can show vivid messaging while still being non-invasive.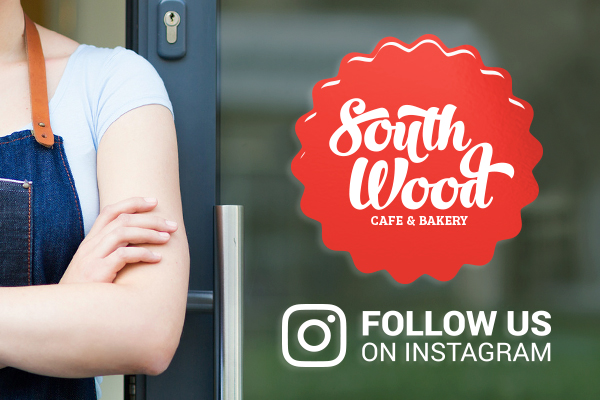 If you need some more help, check out this article from FitSmallBusiness.com on the 'Top 25 Facebook Ad Templates the Pros Use' to make sure your visuals capture your audience right away and grow your audience.

Get other great ideas, inspiration, and sweet deals delivered right to your inbox by signing up for our newsletter here.

For even more business branding, and life hack ideas, check us out on Facebook, Twitter, Instagram, Pinterest, Google+, and YouTube.