Holographic in Action
May 26, 2020
|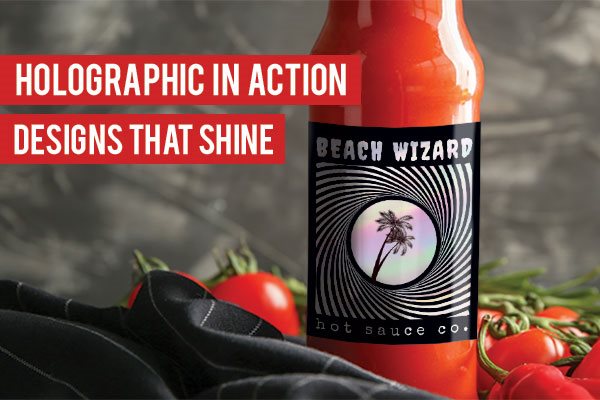 Share this post:
Since the launch of our holographic stickers, we've had the privilege of watching how you use these wicked stickers in your business and personal life. Watching the ways in which people express themselves through this new truly unique product is inspiring to us, and today, we wanted to showcase some artwork and use cases that we think will inspire you too.


Give your food packaging more flavor
Do some outer elements of your packaging look a bit stale or lackluster? Mercadito Taqueria Created some eye-popping holographic stickers for their taco business. These are perfect for spicing up unbranded elements like takeaway bags and boxes,menu covers, and more!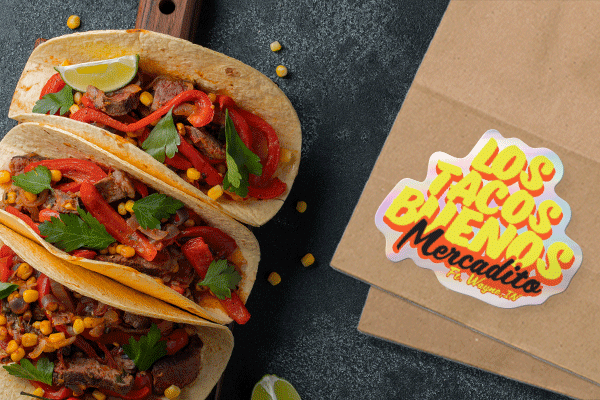 Take it to the club
The folks over at Pariente Car Club made some killer branded stickers with their artwork. One great aspect about holographic material is the ability to create beautiful, eye catching stickers, even if your artwork is minimal or does not have a wide variety of colors

Our holographic stickers are also waterproof, so they'll stay put on your water bottles, street racing cars (wink wink), and pretty much any surface you can imagine!


Get expressive with your personal branding
If you're an influencer or run a personal brand, holographic stickers are an excellent way to take your branding to the next level. Slap some of these bad boys on your laptop, notebook, or any other business equipment you have, and you'll have people taking note of your hussle wherever you go. Maximilian St. Charles turned themself into an illustrated superhero, and topped it off with some branded text!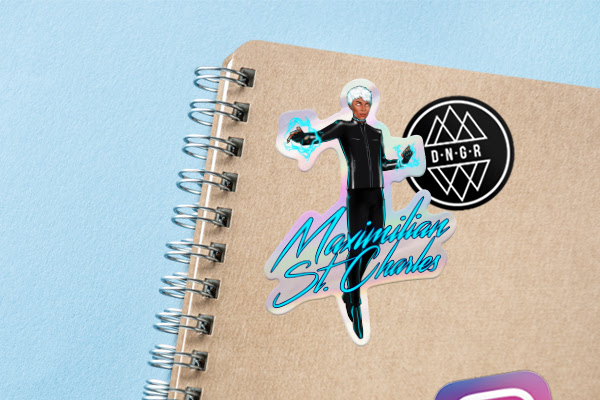 Add some heat to your labels
If you're in the business of selling products, whether manufactured or homemade, you should know that your overall branding and aesthetic is of utmost importance. Set yourself apart from the crowd with a glimmer of light, just like Trevor C. did with these hot sauce labels.

Using negative space is a great way to leverage holographic material, this vortex pattern creates an awesome effect when letting the holo shine through in all of its beauty!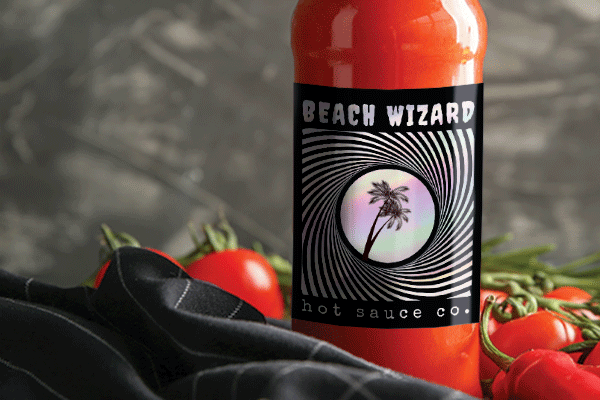 Make your event the talk of the town
Got a big event, celebration, trade show, or pretty much any event coming up? Marketing is a great way to keep people in-the-know, and will ensure your audience turnout is something to remember.

Giving away die-cut, holographic singles will allow people to also engage with your event, and also makes a great keepsake to help your event go down in history.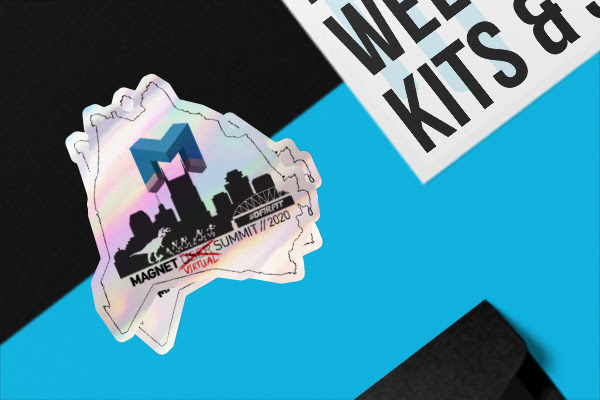 Want more great ideas and inspiration? Follow us on social, or sign up for our newsletter for amazing deals delivered directly to your inbox.
StickerYou blog posts are written and published by members of the StickerYou team at our headquarters, located in the beautiful city of Toronto, Canada.