4 Common Logo Design Mistakes Most Businesses Make
May 7, 2019
|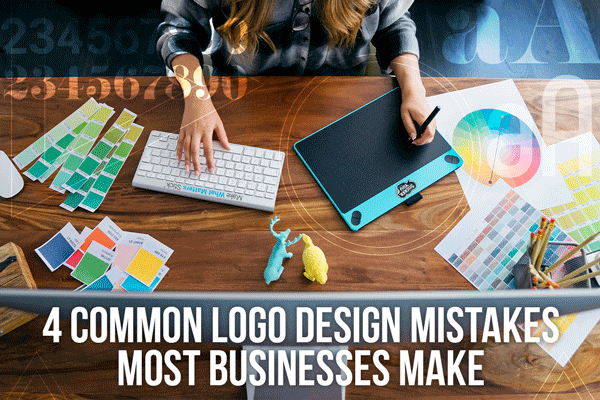 Share this post:
Your logo is often the first touch point enabling customers to recognize your brand, which is why making logo design decisions can be pretty stressful. You may be a new business having difficulty coming up with a logo, or an older one considering a rebrand.

This week, our Art Design Services team shares the common mistakes businesses make when they're creating a custom logo for their brand.


Ignoring Color Psychology
Choosing the brand colors for your logo is one of the first design decisions any business owner makes.

When you're deciding the main colors for your brand, be sure to keep color psychology in mind. Color psychology is the study of how colors can influence human behaviour and mood. For example, Pizza Pizza deliberately uses a bright neon orange color for their brand. According to color psychology, bright yellow, red and orange hues make people hungry! McDonald's, Wendy's, and Pizza Hut also use similar color schemes for their brands.

Consider how your brand's values, objectives and personality can be conveyed through different colors. Pantone is the ultimate resource for color-matching in graphic design and is a great place to start for color inspiration. When you decide what colors you want your brand to have, be sure to jot down the hex color code or Pantone name for consistency.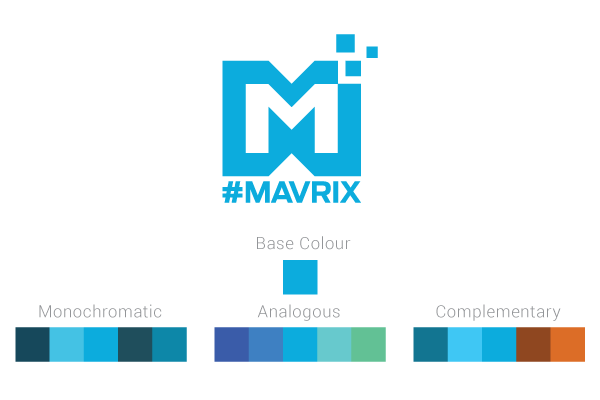 Overlooking How Your Logo Will Convert to Printed Designs
It's important for your logo design to look great on social media. It should be bold and jump out at the viewer on-screen. It's equally important to consider how your logo design is going to look on printed material as well. Your branding should still make a statement on things like flyers, business cards, customized vinyl stickers, water bottles, labels, decals, etc.

For starters, the colors used for web design differ from print design. Web designs use the RGB (Red, Green, and Blue) color principle since this combination of colors with varying hues and intensities make up what we see on our TVs and other devices with screens.

Physical print media uses CMYK (Cyan, Magenta, Yellow, and Key Black) colors, and is also known as full-color or 4-color-process printing. Graphic design software programs give users the option of working in an RGB or CMYK color space. Designing your logo in CMYK will ensure that the colors will match what you see on your monitor. If you design your logo in RGB and are planning to print your logo, you'll need to convert your RGB file to a CMYK file. Your printing supplier can do the conversion for you, but if you convert the file yourself you'll have more control of how the colors will appear in the final printed piece because you can edit your colors accordingly.

When designing printed media, you'll come across the acronyms DPI and PPI when you're exporting your file. Both acronyms describe the resolution and clarity of an image. DPI stands for Dots Per Inch that makes up a printed image. The higher the DPI, the higher the image quality will be. DPI does not apply to digital images.

PPI stands for Pixels Per Inch and refers to pixel resolution for screen and digital image formats. PPI determines the size of an image when it is printed and you'll need to modify the PPI for an image to adjust the print dimensions for a digital file.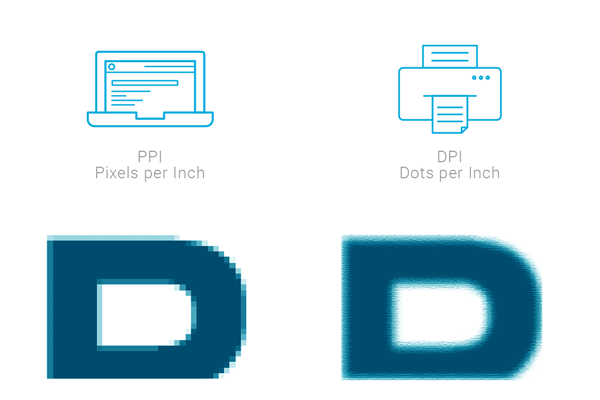 Using The Wrong Files During The Design Process
Once you have your color properties figured out, you can actually begin your design. But wait! You'll also have to determine which image file your design will work best in a raster image or a vector image.

Raster images use pixels and are what you'll more commonly see on the web as they're created from photographs or scans and have the colors blending seamlessly into each other. Raster images include JPEGs, GIFs and PNGs. Raster images are great if your logo uses photographs or gradients. Logos are best saved in PNG format since they are larger, have higher quality and can have a transparent background. Raster images can flawlessly blend colors together and every color in the RGB rainbow can be wonderfully represented. Unfortunately, raster images aren't great for print. Raster images always use pixels meaning their printed rendering will always lose quality the larger they are.

Vectors are best used in illustrated files and designs intended for print. Vectors are comprised of individually outlined shapes, with one color per shape, which together create a composite. Vectors don't use any pixels. This means that no matter how big or small the design is printed, it will always look smooth and never lose quality. Vector images include EPS and AI. The only downside of vectors is that their colors will never appear blended or uninterrupted.

So what does this mean for your design? Raster images can easily convert to vector images (which is good for color but bad for print). For this reason, it's important to create both a raster image and a vector image of your file. Packaging, business cards, stickers, and promotional items all benefit from vector images because logos will be higher quality and more readable. Raster images work best for printed materials and signage as their detail will be more appreciated.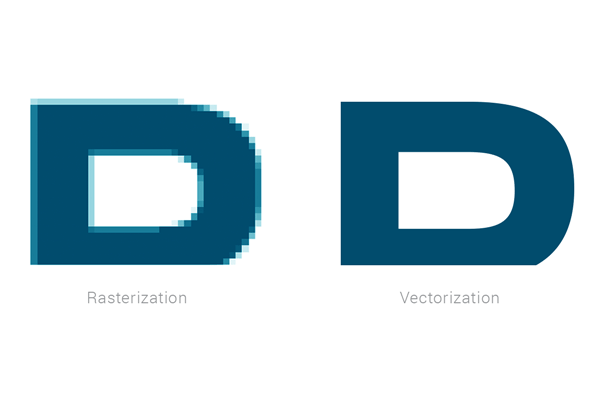 Refusing a Redesign
Very few logos stand the test of time. After all, even the most iconic brands go through extensive brand refreshes over the years.

Below are a few examples of when it might be time to start considering a logo refresh:

• Your business wants to target a new demographic
• Your business wants to shake off its old reputation or modernize its image
• Your business has a new mission statement
Keep in mind that revamping your logo doesn't have to be a major overhaul. It can be as simple as selecting more modern fonts or refining the color palette in your logo.

Use your existing branding as a template and compare it to what world-leading brands are doing right now. This way you'll have more insight as to what elements you're already using that could use a modern makeover, and you'll benefit from the hundreds of millions of dollars that large corporations pour into brand research and figure out how the application of their findings might apply to your company's rebrand.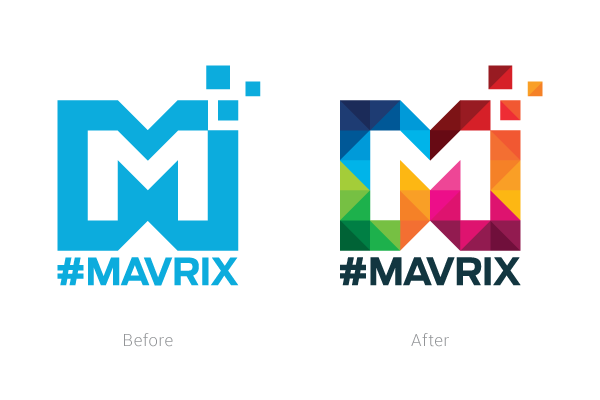 Want more great ideas and inspiration? Follow us on social, or sign up for our newsletter for amazing deals delivered directly to your inbox.
StickerYou blog posts are written and published by members of the StickerYou team at our headquarters, located in the beautiful city of Toronto, Canada.