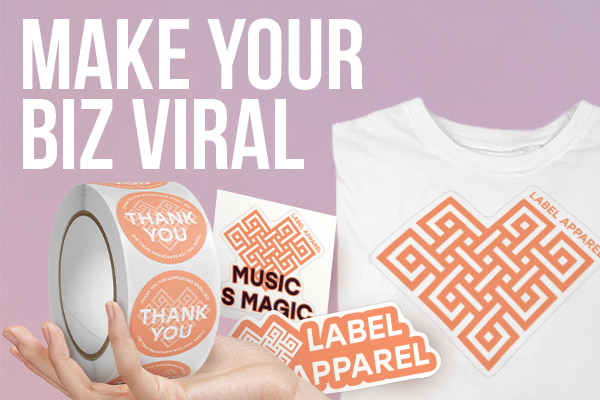 Share this post:
Brand awareness is one of the best strategies to grow your business. If you can generate more interest and word-of-mouth communication surrounding your brand, you will ultimately secure more customers and establish a larger brand presence.

Get your name out there, and go viral with custom products built to expand your presence at various events!


Create sticker handouts to promote yourself at gatherings and festivals
Let's face it - when there's a large event taking place, there are always a large number of sponsors and fellow companies in attendance. How do you stand out from the crowd among tough competition?

The answer is simple - leverage the power of stickers and swag! Consider making some branded die-cut singles of your business logo to hand out at these events. This invites your audience to engage with your brand, and creates a ripple effect of brand awareness when your fans apply these stickers to their personal belongings.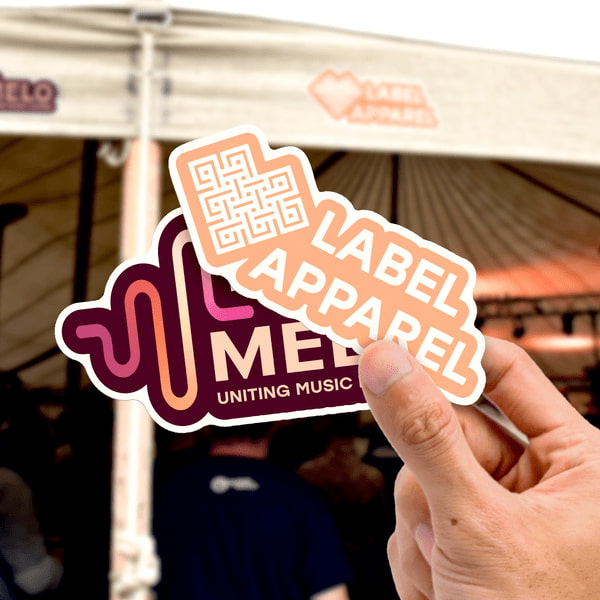 Generate hype and interest surrounding your brand with temp tats
Alongside the topic of swag, temporary tattoos are incredibly common and effective at large-scale events. In fact, 73% of people prefer brands that personalize their experience! For example, if your company is sponsoring or boothing at a music festival, create some tats that merge your branding with the festival branding.

Not only will this get your audience stoked about the event, but it establishes your business as a leader in the space, and generates top-of-mind awareness among attendees. Our temporary tattoos are easy to apply and remove, and will stay put for multiple days! We guarantee this unconventional method of advertising will have everybody excited about your biz.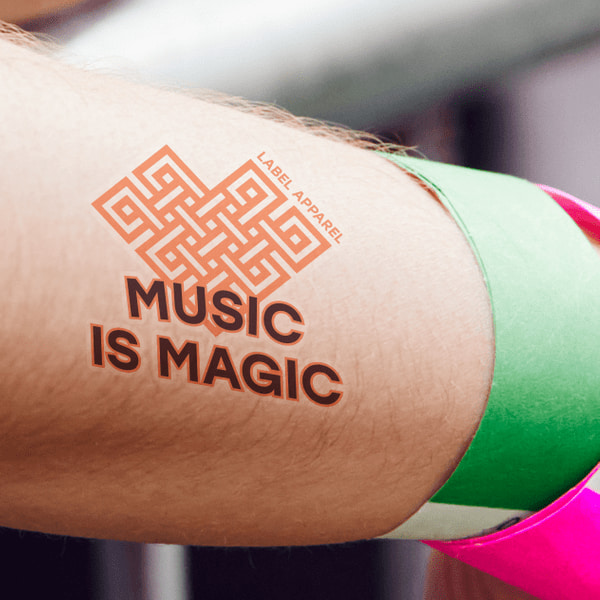 Create customized apparel for merch, uniforms, or celebrations using iron-ons
Creating customized merchandise and apparel for events is an awesome way to not only get your audience interested in your business, but also to establish long-term brand awareness. When you sell or giveaway branded apparel, these clothing items will be worn for years to come, where they will continue to solidify your brand identity!

Our iron-ons are easy to apply in under 30 seconds, and are also washer and dryer safe. Not only this, but you can order as little as a single page of iron-ons - giving you the flexibility to make branded apparel, regardless of the size of your event or celebration.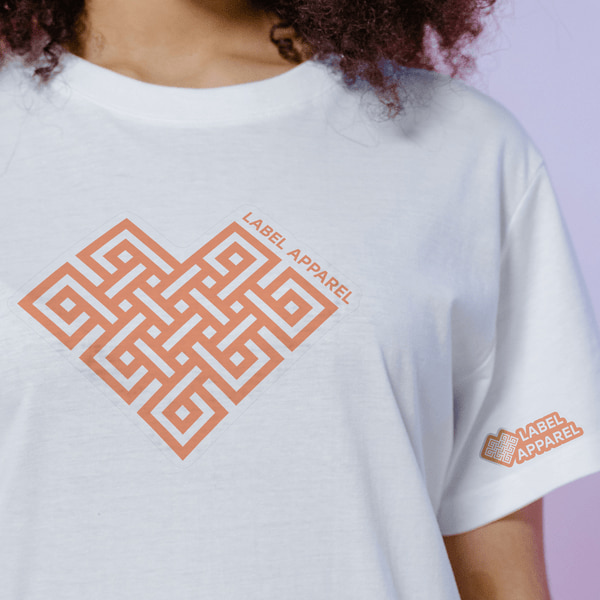 Use personalized labels to spice up your packaging game
Personalization is key when it comes to product packaging and presentation - a whopping 77% of B2B marketers say branding is crucial for growth! If your business is currently using generic packaging, consider spicing it up with some customized labels! Alongside branding your physical products, labels are also great for sealing boxes or bags.

This adds another layer of branding to your components - for example, create labels thanking your customers for supporting small business, or letting your audience know that you're manufactured locally. This will establish a deeper connection with your customers, and will make them feel appreciated.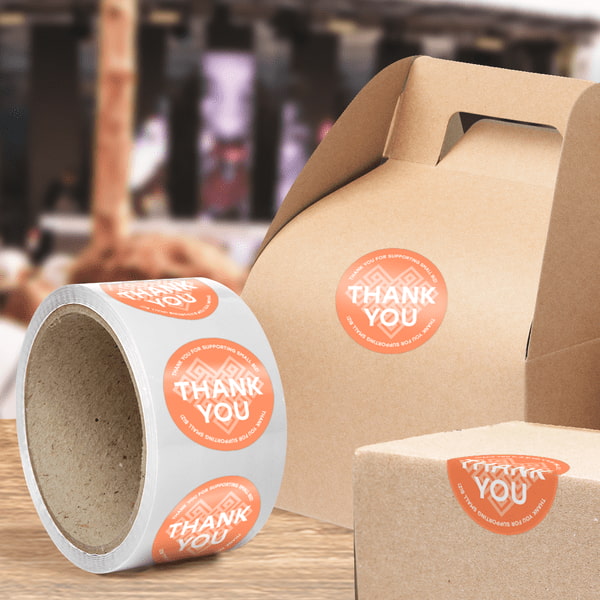 Generate traffic and new customers with yard signs
Yard signs are a match made in heaven when it comes to directing traffic to your booth, storefront, or business location. Made from durable, weatherproof corrugated plastic - these signs are built to stand up to the toughest of conditions.

Create some signs featuring your logo, as well as directions to your location, inviting bypassers to come engage with your business! This is an excellent method of lead generation, and is an extremely low-cost method of acquiring new interest in your brand.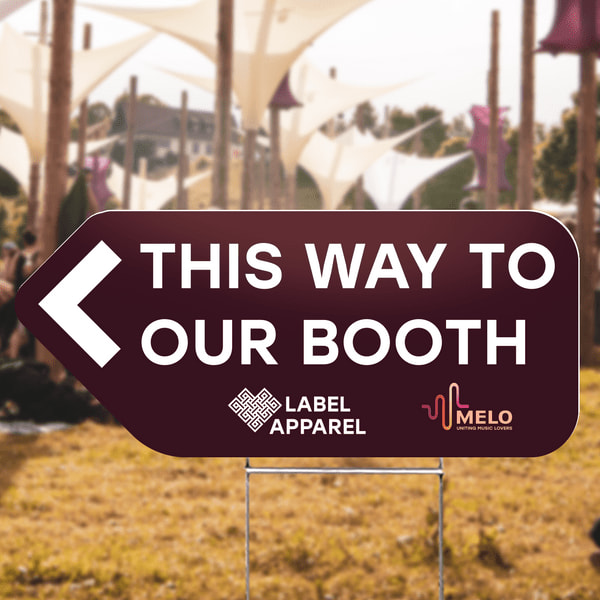 For those of you in the retail sector, our custom hang tag stickers would be the perfect solution to build further brand awareness!
Want more great ideas and inspiration? Follow us on social, or sign up for our newsletter for amazing deals delivered directly to your inbox.
StickerYou blog posts are written and published by members of the StickerYou team at our headquarters, located in the beautiful city of Toronto, Canada.