Stories That Stick: Paving the Way
June 2, 2020
|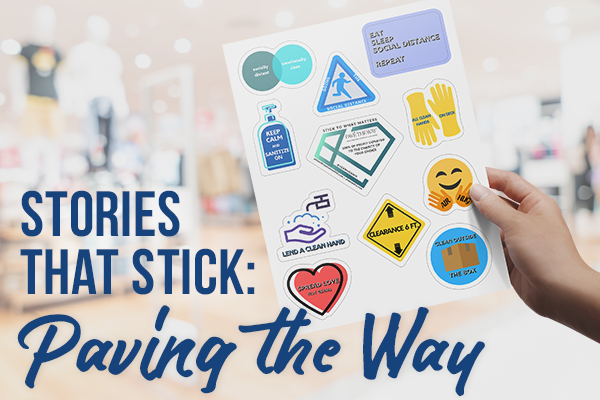 Share this post:
During tough times such as these, we're incredibly inspired by those who put in work to selflessly support others. Whenever we see orders come through relating about charitable efforts, we love to learn about how individuals are making waves in their community.

Today, we sat down with Nina to talk about her business, Pave the Way, to learn more about how she is raising funds for those in need.

Q: First off, how are you doing, and what is the situation like for you in New York?
It's getting so much better, I previously heard sirens at all hours of the day a few weeks ago. Now it's much quieter, less sirens and people heading to the hospitals. Overall, it's still deserted. You live in the city so that you can do all the fun cities have to offer (theaters, museums, cultural celebrations). It's unclear how we're going to move on from here.


Q: Can you tell us more about Pave The Way came to fruition?
I try to always think ahead to create a new landscape of consumer driven activism. I'm the agnostic donor, I let people who buy my things spend my money. I started Pave the Way 20 years ago - it currently consists of myself, and my business partner Joan.

I wanted everyone to be able to feel like they can make a difference, regardless of financial status - that's why I offer a variety of products such as jewelry and stickers! Alongside this, 100% of profits are donated to the charity of the purchaser's choice.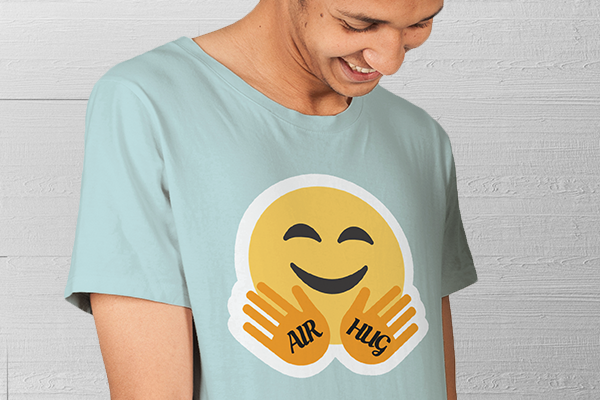 Q: So you sell a lot more than just stickers, what got you interested in branching out?
I love stickers, kids love stickers - there's nobody who doesn't love a sticker. I tried to make them myself at home, but they would rub off - they were nowhere near what I got from you!

When I got into jewelry, I was a small business. The reality is, new businesses don't have a lot of storage for inventory and goods. The great thing about stickers is the fact that they don't take up a ton of space, but they have enormous impact!

I'm really hoping to create patches for the 100th anniversary of women's voting rights in the US this August. We have a line of art that I helped a friend start for the United Nations. It features women who have put incredible efforts into achieving their rights. I'd love to turn these into patches for apparel!


Q: You mentioned you donate to a lot of charities, which ones are you most passionate about, or are most popular?
Well, I've given millions of dollars away to over 1,000 different charities. My personal passions have to do with education. Education is the best opportunity across the board, and gives individuals access to so many experiences in the future.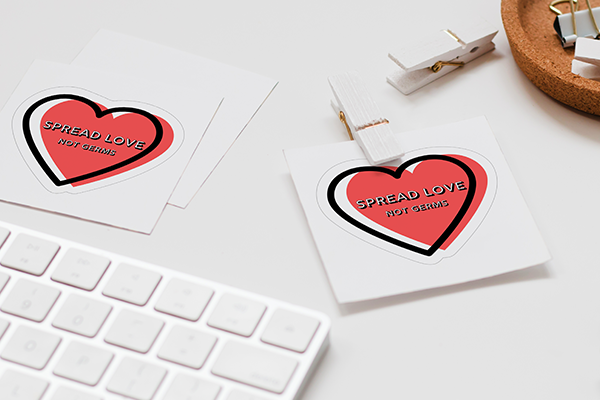 Q: What does the future look like for your company, Pave The Way?
I'm looking to branch out more with business and corporations to do more online sales, as well as more integration of technology into jewelry. The goal is to be less bespoke and more a brand that everyone can touch - this is how Pave the Way went from higher end jewelry to more accessible charitable products like stickers.

The expansion of Pave the Way line is extremely important to me. It's about paving the way to make a difference in the world, something we can all do.

The products I make are precious in their message, but they're not precious in the sense that you can't use them, they should be eye level at all times - they should be in your consciousness. This is why I like stickers, they're fun and playful, but they're also little reminders.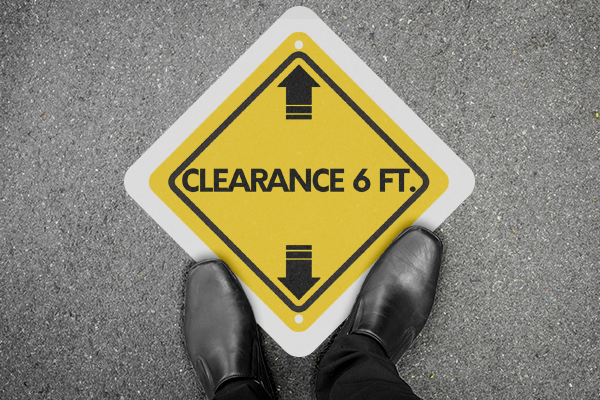 Want more great ideas and inspiration? Follow us on social, or sign up for our newsletter for amazing deals delivered directly to your inbox.
StickerYou blog posts are written and published by members of the StickerYou team at our headquarters, located in the beautiful city of Toronto, Canada.