I am making:
Same design printed on pages, rolls or hand-outs
Same design printed on pages, rolls or hand-outs
More than one design on a page
More than one design on a page
Allergy Labels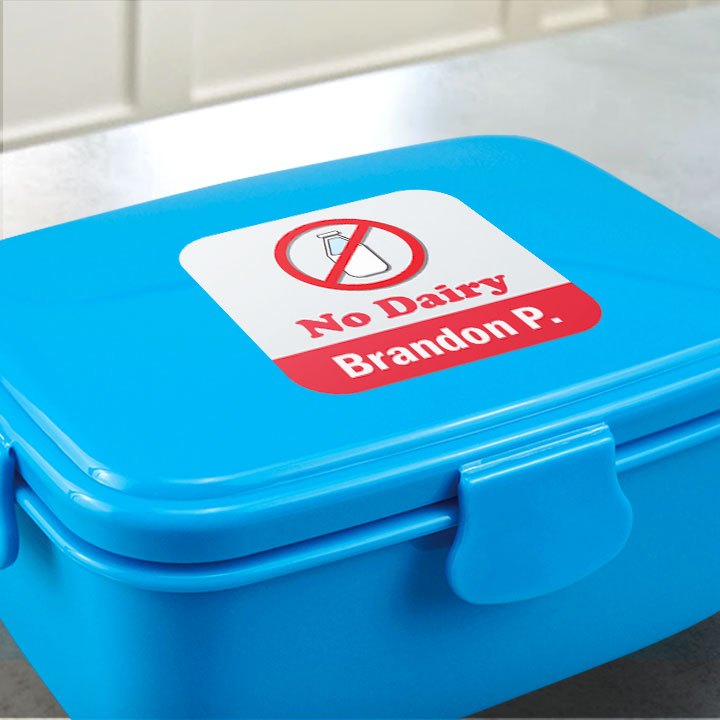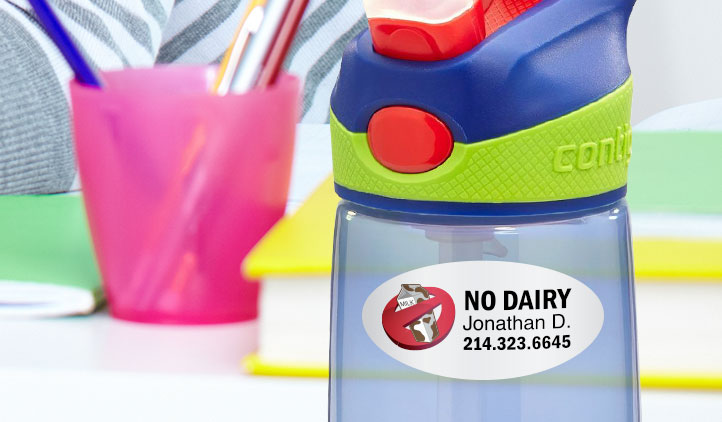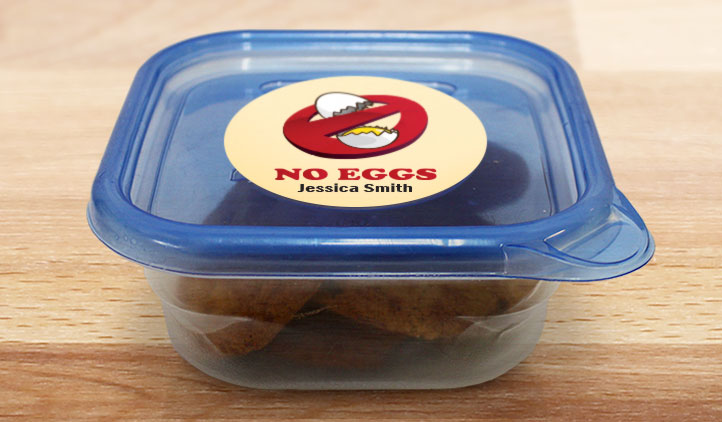 StickerYou's durable, waterproof and dishwasher-safe allergy labels identify your child's allergies clearly on all their belongings. Keeping your child's water bottles, Tupperware and travel gear allergen-free has never been so easy or so stylish!
Product Features
Writable with Permanent Marker
100% Satisfaction Guaranteed
Removable Without Residue
You may also like
More About Allergy Labels
Allergy attacks can be scary, and depending on how strong the allergy, they can be quite severe. For a way to try to help keep those attacks from happening use allergy labels from StickerYou! From the common food allergies, like a peanut allergy, milk, or eggs, make labels listing you or a loved one's different allergies. You can stick them on lunches, backpacks, water bottles, and all their food containers. If the allergies are really severe, as peanut allergies can be, you can make the labels to stick on just about anything.
Make the labels including your contact phone number in case of emergency, and an icon of what they're allergic to. You can also just keep it simple and use an allergy icon with their name. If you want to reuse containers, you can leave the labels on as they will stick strong through the dishwasher!
Related Blog Posts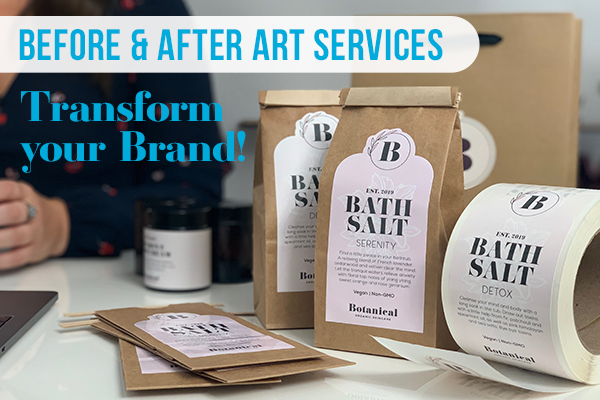 Before and After Art Services
Take a peek inside the world of art services and transforming your brand!