How to Drive Traffic With Storefront Displays
September 30, 2016
|
Having an appealing storefront can not only drive traffic to your business, but can also help you re-enforce your brand image and company aesthetic. These simple tips will help you grow your business and increase customer satisfaction!

Tip #1: Know Who Your Customer Is
Knowing about your customer will help you determine the general aesthetic and appearance of your storefront. Dig as deep as you can into their interests and personality types, this will give you ideas about the tone of your whole store, and how you can get them to engage in your store. Ask yourself questions like what are my customers interested in? What hobbies do they have? What do they enjoy looking at?

Kate Spade is an excellent example of this – they have hidden their store interior using custom wall decals, and are calling in their audience using relatable imagery and curiosity.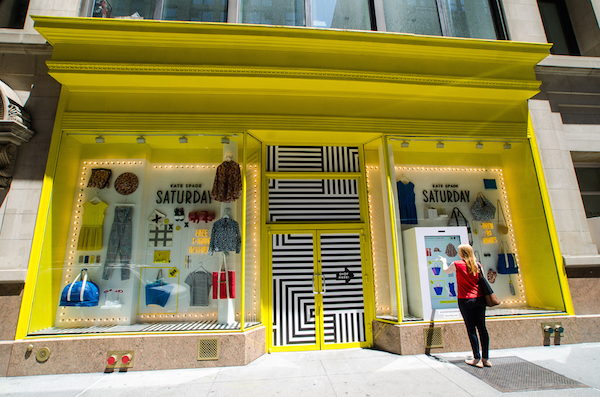 Tip #2: Think Minimal
Minimalism is incredibly popular right now. Nothing says modern like a minimal, sleek, clean storefront. Customers find this enticing; leave them wanting to discover your brand and dig deeper into your product and what you have to offer – sometimes less is more!

PLAYTYPE keeps it minimal and clean using a vinyl window graphic to catch their audience's attention. Their signage leaves their audience wanting to know more, meanwhile keeping the whole experience minimal.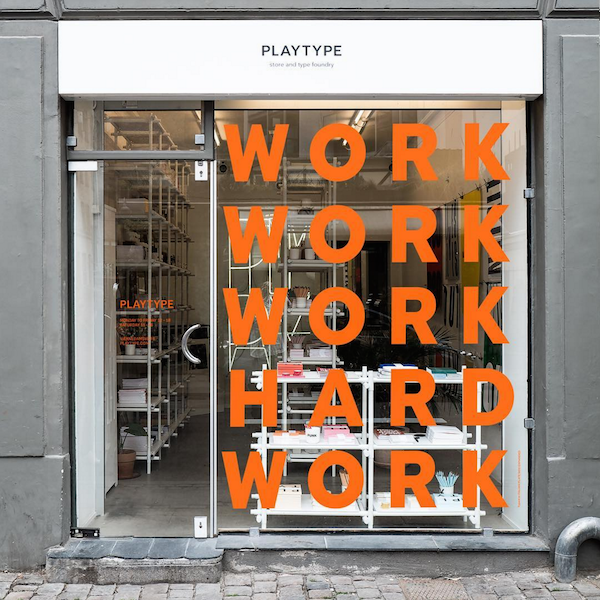 Tip #3: Tell a Story
Instead of trying to cram your windows with relevant visuals and information, start with a theme. For example, Halloween is coming up - instead of trying to fill your windows with Halloween decorations, stick to something more streamlined. Perhaps you want to fill your windows with pumpkins that have funny phrases on them, or different silhouettes of black cats. Choose a theme and stick to it, keep it simple and digestible.

Hudson's Bay sets up window displays yearly around Christmas to tell a festive story and invite people to experience their brand.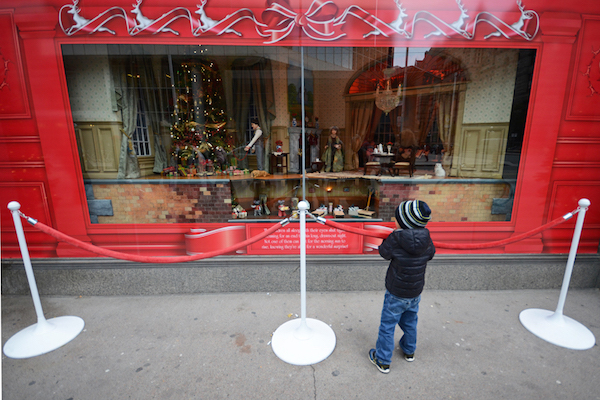 Tip #4: Make Your Copy Legible
Using hard-to-read, small fonts is a common mistake among retailers when creating signage. Avoid having busy graphics or heavy background elements when putting copy on your storefront. You want your message to be easy to read and to the point, confusing copy may only scare away potential customers.

Static clings can be an excellent way to promote temporary things like sales and events. They are easy to apply, and can be reused multiple times!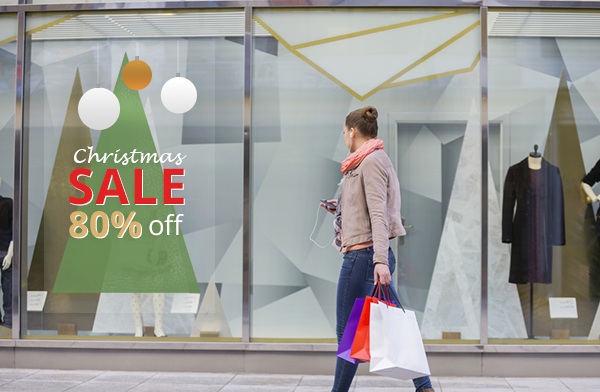 Tip #5: Have an Inviting Atmosphere
Making people feel comfortable is a huge step in getting potential people to interact with your brand. This can consist of a few elements, including cleanliness, lighting, and even the color choices in your store. Ensure your space is always kept tidy and comfortable, clutter and dust/dirt is only going to deter people. Not only can you do some pretty cool things with lights, but also the way you light and present your surroundings can force people to pay attention to specific lit areas, use this to your advantage! Think about focal points, and where you want onlookers to look.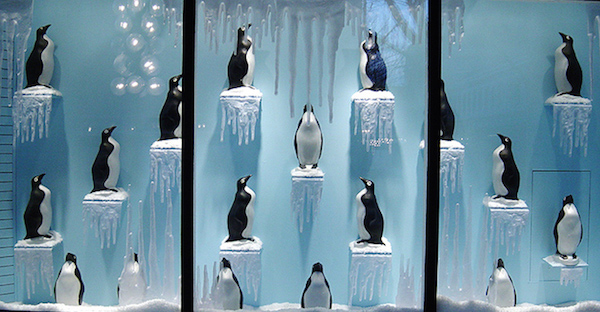 Get other great ideas, inspiration, and sweet deals delivered right to your inbox by signing up for our newsletter here.

For even more business branding, and life hack ideas, check us out on Facebook, Twitter, Instagram, Pinterest, Google+, and YouTube.