What We Learned at TPE 2017
February 23, 2017
|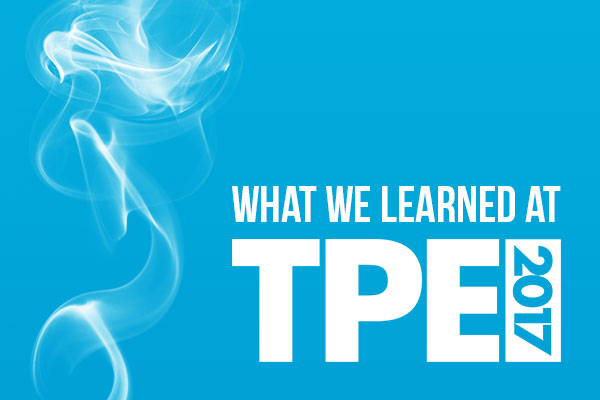 Over the past couple of years, StickerYou has been serving many customers who order labels for their tobacco and vaping products. We knew that there was so much more we could do for this rapidly growing industry. This is how we found TPE, the Tobacco Plus Expo, the largest B2B trade show showcasing a full spectrum of tobacco, vapor, alternative and general merchandise. We were naturally eager to attend since it takes place at the Las Vegas Convention Center (any excuse to go to Vegas!). With over 500 exhibitors such as Chong's Choice, Roor, and Cali Kulture, this is a must-go show for anyone wanting to enter this industry.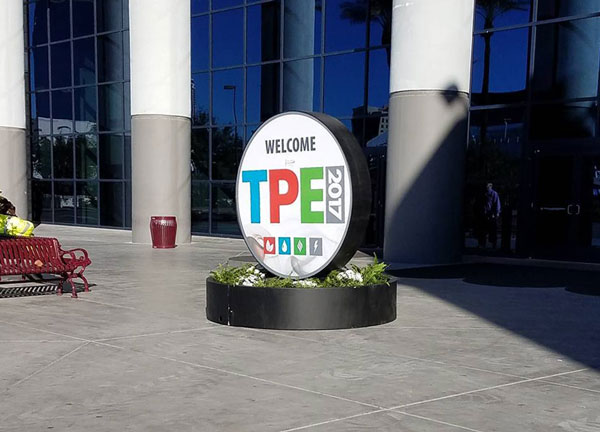 As you first enter the trade show, much like the rest of Vegas, you're immersed in a lingering cloud of aromatic smoke. With each step you take, different scents flood your senses from cigars to fruity vapors. This trade show featured two lounge areas that housed a variety of old school arcade games open for attendees to play, fitting in perfectly with the relaxed vibe of the entire show. There were also two special guests, Tommy Chong and an alpaca (the mascot of Alpaco Bowl Company).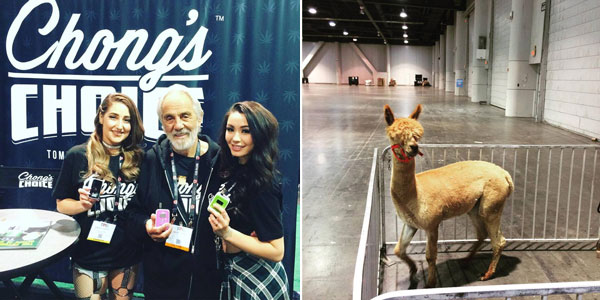 As you walked down the aisles, standing out amongst the clouds of smoke was StickerYou's bright blue booth filled with various sample products and fun sticker swag! TPE was the perfect place to reach out to other exhibitors, network and establish ourselves as a leading brand within the industry.
The StickerYou team made many connections with exhibitors that are well known within the industry and are veterans of this particular show. We also enjoyed exploring the variety of products displayed at the show, and playing a few of the arcade games too! We hope to take what we've learned at this show and apply it to better serve this market going forward. The vaping industry is small but growing quickly, and this trade show allowed us to expand and dive into this exciting new market!
Order your own custom labels for all your tobacco and vaping products here!
StickerYou blog posts are written and published by StickerYou Crew members from our headquarters located in the beautiful city of Toronto, Canada.
Get other great ideas, inspiration and sweet deals delivered right to your inbox by signing up for our newsletter here, or follow @StickerYou on Facebook, Twitter, Instagram, Pinterest, Google+ and YouTube.