Transform Your Marketing Message
April 20, 2021
|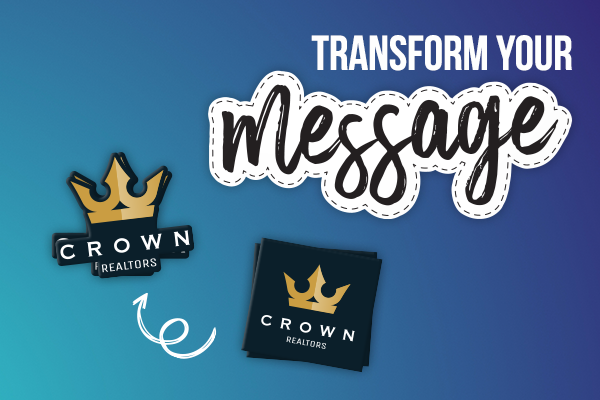 Share this post:
At StickerYou, we pride ourselves on the ability to offer full customization with your products. From the shape and size, to the quantity and material, you're in the driver's seat when it comes to creating sticky personalized products.

Don't settle for half-baked branding, leverage the advantage of StickerYou's customization and die-cut technology. Create stand-out shapes and finishes that bring your brand forward and above the rest. Check out these before and after shots, and learn how you can transform your marketing message like never before!


Secure some social media testimonials by including stickers with purchase
Testimonials and word-of-mouth is a surefire way to reach more people, and acquire new customers - especially for small businesses and newer companies. Consider printing some custom cut stickers asking your clients to review and share their experience on their social media!

This will allow you to reach your client's audience, and will also give you copy to leverage in future marketing messages and campaigns!


Call attention to your promotions with decals
Got a hot sale or promotion coming up? Print some visuals to generate awareness! Wall decals take advantage of otherwise empty real estate in your storefront, and allow you to advertise your sales without spending any marketing budget.

Use these decals to increase the average order value of your customers, and get them excited about loyalty or VIP programs. Not only will this boost revenue, but you're setting yourself up for an increase in long-term customer value!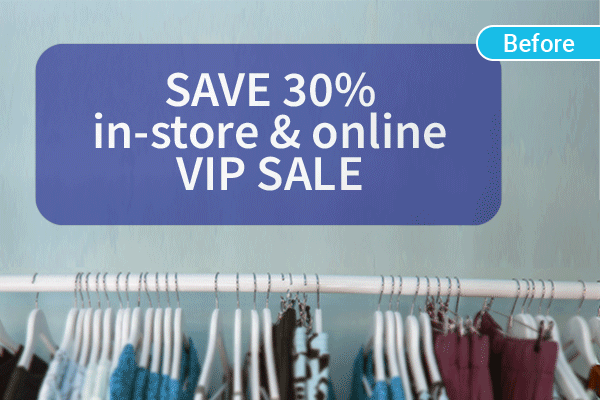 Use name badges to let customers know you're here to help
With social distancing, masks, and PPE still effective as a safety precaution, it can be hard for your customers to recognize and communicate with you.

Our customized name badges add an extra level of branding to your business and apparel, and make your employees easily identifiable for customer assistance and questions! Our name badges have magnetic backs instead of pins, making them easy to apply and remove to any clothing or uniforms.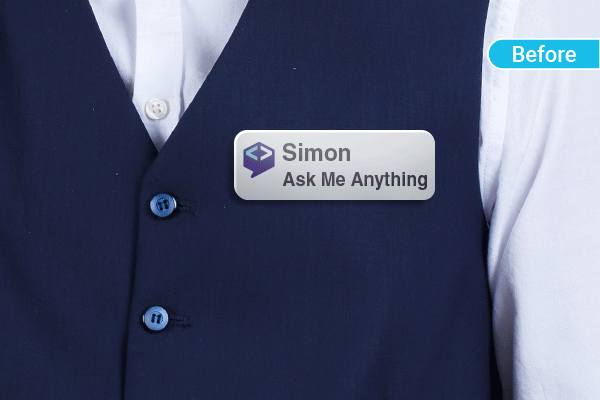 Clearly communicate your new services, from the ground up
Is your business offering a new service, such as curbside pick-up, contactless delivery, or modified business hours? Clearly communicate this with floor decals!

Our floor and street decals can be used to communicate messaging and make lines and navigation more efficient. Manage the flow of traffic to and from your store by making your business communication easily digestible!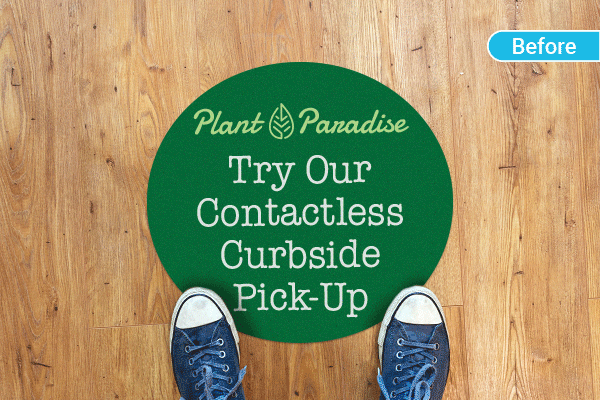 Generate excitement about your community initiatives
If you have initiatives or charitable efforts in place, make it known! Customers love knowing how you give back to the community, and where their money goes. Communicating the causes your business is passionate about will make their purchase decision that much easier.

For example, if you have a "buy one, give one" taking place, put some stickers on your boxes alongside packaging, to advertise your activism efforts! If you intend for the stickers to be used outdoors, you should know that vinyl stickers are particularly durable and weather resistant. You can also highlight your commitment to social responsibility through custom labels and appeal to conscientious customers.


Want more great ideas and inspiration? Follow us on social, or sign up for our newsletter for amazing deals delivered directly to your inbox.
StickerYou blog posts are written and published by members of the StickerYou team at our headquarters, located in the beautiful city of Toronto, Canada.