Fun Wedding Ideas You'll Want to Use
December 29, 2017
|
Share this post:
Whether you are the bride, groom, wedding planner or even part of the wedding party, you know that planning a wedding can be costly, in terms of time and money. That is why we at StickerYou have come up with a couple of simple and practical ideas for adding a personal touch to the special day.
Wedding Favors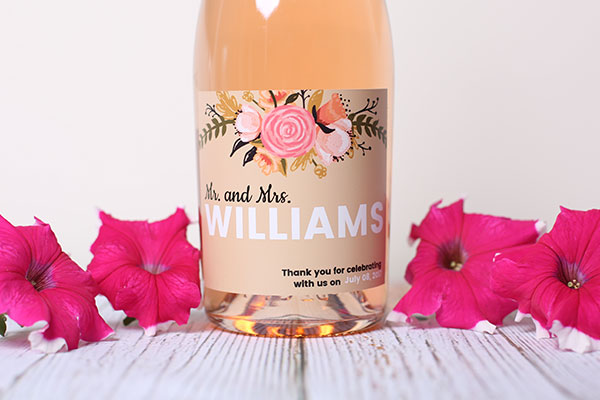 You could spend all of your money on pre-printed wedding favors but, if you want to save some money and still have an amazing gift to give, then you can just DIY. By creating Custom Labels you can match the wedding theme and colors perfectly and you can choose any item you like. From beer or wine bottles to jars of jams or honey, you can create a label that will fit any size or shape to make the perfect wedding favor.
"Just Married" Car Decal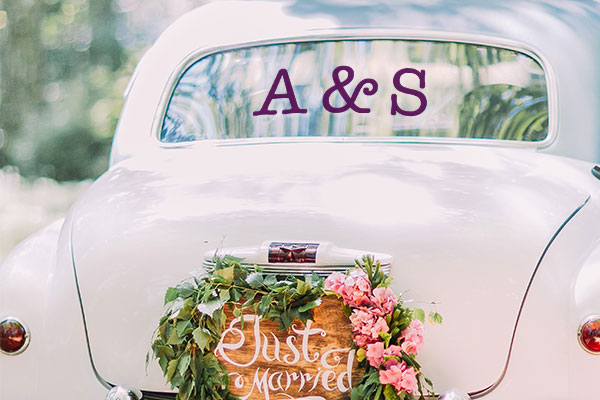 These are really easy to create and they are way more personal than any generic "Just Married" sign you will find. Would rather have a quote on the back? The names of the couple getting married? How about the date? No problem. StickerYou's Custom Vinyl Lettering can say whatever you want and then be easily applied to the rear window of any vehicle.
Roll Label Guest Stickers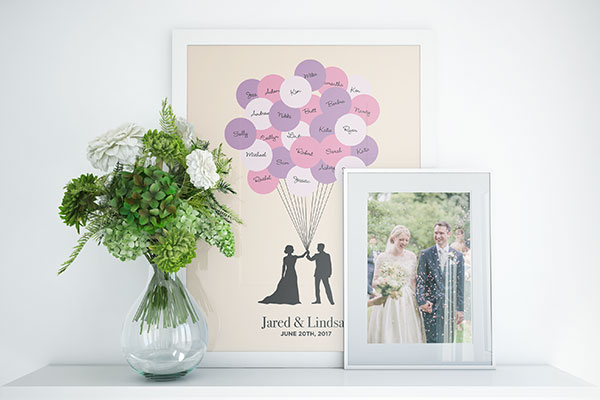 The more unconventional the better. Instead of a guestbook that will be looked at a handful of times and then shoved under the bed, use Custom Writable Roll Labels. By having your guests sign a custom sticker and then place it on a picture or piece of art that can then be framed for everyone to see.
Hangover Kits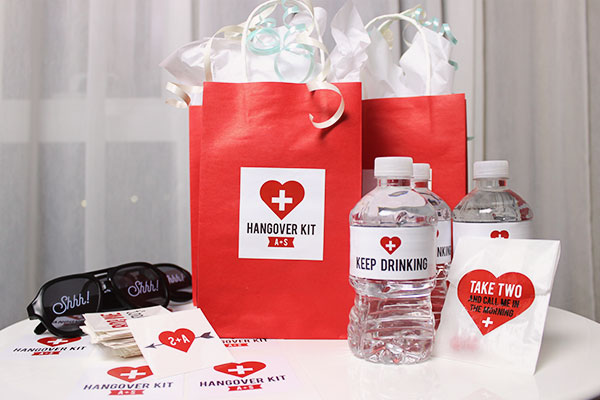 These are fun little boxes that can be distributed to guests as they leave or placed in hotel rooms. The guests will be grateful the morning after. Simply get some small boxes, add a small bottle of water, sample packs of Ibuprofen, a protein bar, and a pack of minty gum or Tic Tacs. Then you can brand each hangover kit with a thank you sticker that matches the theme and colors of your wedding. These are also an excellent idea for bachelor or bachelorette parties.
Want more great ideas and inspiration? Follow us on social, or sign up for our newsletter for amazing deals delivered directly to your inbox.
StickerYou blog posts are written and published by members of the StickerYou team at our headquarters, located in the beautiful city of Toronto, Canada.