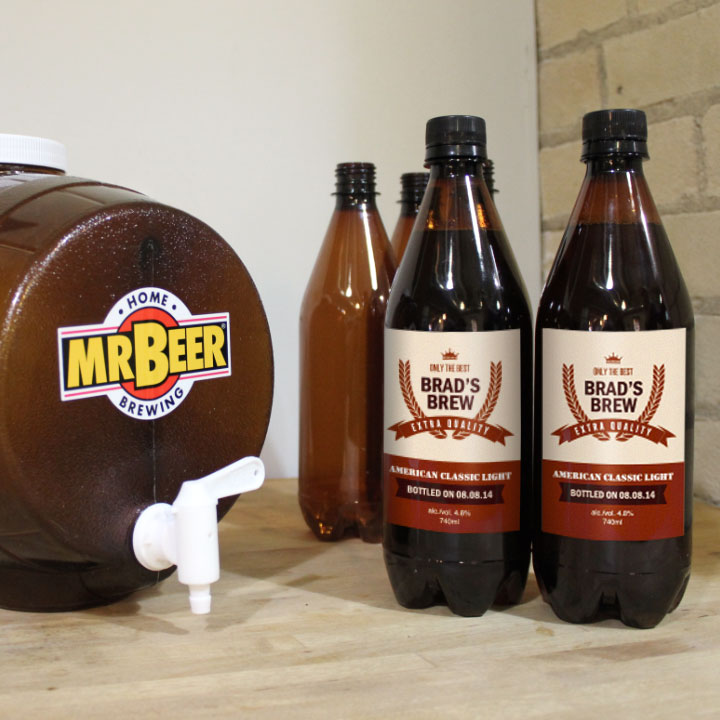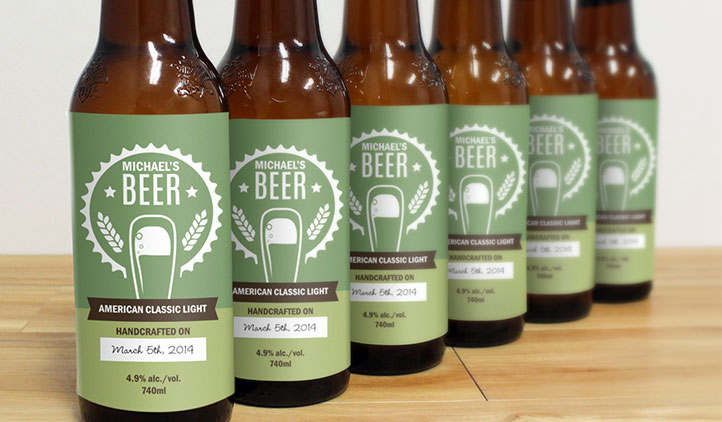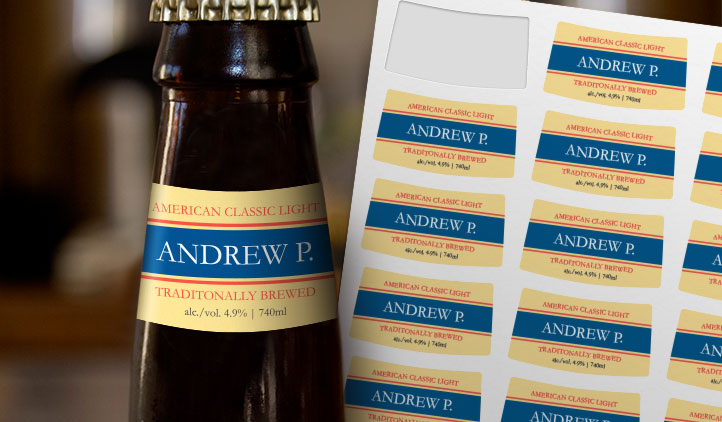 Create quality custom beer labels for your craft beer. Rookie crafter or veteran brewmaster, your beer-making history matters not. We just want to make sure your homebrew looks as good as it tastes. Upload your own artwork or customize our templates. Its easy, fast and the labels are removable so your bottles can be used again.
Get the world's #1 beer kit at
Mr. Beer
.
$9.99
for 1 page of labels
Learn More
Learn More
Reviews (1765)

Arlinda W.
Verified Buyer
10/22/2021
Stickers were perfect. They were exactly what I had been hoping for.

10/20/2021
The labels are wonderful and I will be ordering more. Thank you!

10/18/2021
They look good and so far, stick well. However, I was under the impression they could be stuck on the inside of a window. For example, the inside of a car window.

Lillian C.
Verified Buyer
10/7/2021
The service has been great. The labels are so easy to peel off and apply to the jars. I had an issue with a few pages of labels not cut and when I contacted them they quickly got those pages reprinted cut, and shipped to me. I could not be more pleased with their customer service.

10/5/2021
love! best labels for my candles ever