Is Your Store Black Friday Ready?
November 12, 2019
|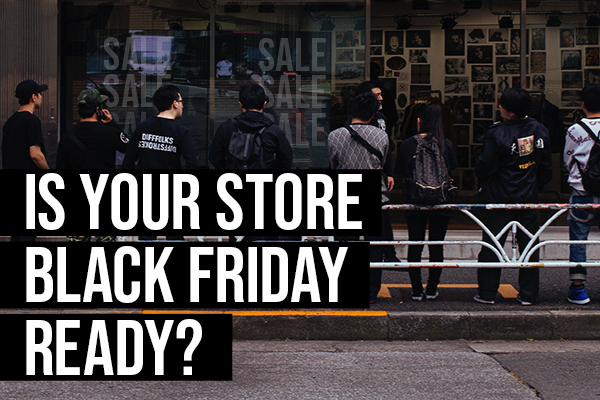 Share this post:
To inaugurate a great retail holiday season for your store, kick off the season with a great Black Friday. Whether you are thankful for Black Friday sales or dreading the chaos of the crowds, Black Friday can one of the biggest shopping days of the year for your store so it's essential to make the most of it. Ensure your store is Black Friday ready with StickerYou's custom products to help make the day effortless and profitable for your business.

This year, enjoy Black Friday without out the stress of rowdy crowds. With the right advertising and preparation, Black Friday shopping can run more smoothly and therefore produce more profit. Use StickerYou's customizable products to execute innovative plans to maintain control during your Black Friday sales. By making Black Friday a more enjoyable experience for your store, your employees and your customers, employees will stay in a great mood and customers will likely stick around and buy more!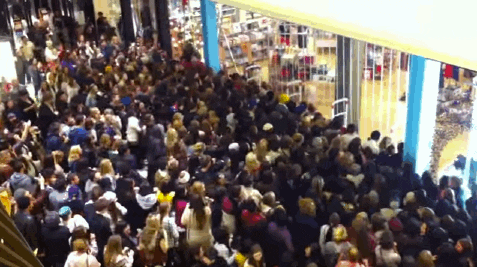 Promotions
A Black Friday sale is only effective if people know about it. This year, innovate your advertising with custom branding and by displaying advertising in unexpected locations.
Your brand and logo should be on your sale signs because it makes your store memorable, even in a retail saturated environment like a mall. Store specific advertising will also make your sale recognizable to shoppers. With custom branding, customers are more likely to remember and feel familiar with your store, making your store more appealing and trust worthy. Customizing your Black Friday advertisements will make them also look cohesive with the rest of your store, avoiding an overwhelming or 'cluttered' feeling that can sometimes accompany temporary sale signs.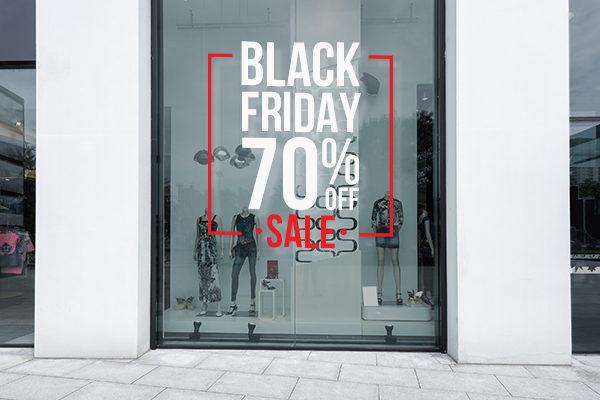 Great sale signs should catch customers attention, especially if they're in an advertisement saturated area. The best eye-catching visuals include vibrant colors, intriguing images and creative design choices. The best advertisements achieve a balance between interesting and informative by blending business information and other relevant images in an attractive way.
A great impression of your business can start on the other side of the mall by using floor decals to direct attendees towards your store. Malls can be a maze, especially when they're crowded, and floor decals can help make it convenient for shoppers to find your store in the crowd. Floor decals can additionally be used as signage to promote your store in other areas of the mall. StickerYou's floor decals are fully customizable, slip resistant, bubble free and easy to apply and remove.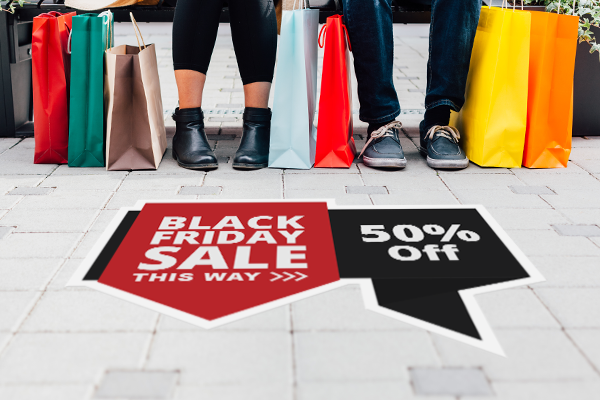 Crowd Control
When many people think of Black Friday Shopping, they think of a hectic mass of people running and pushing aimlessly and fighting over the last toaster oven. But with the right planning, even the busiest store doesn't need to feel hectic.
Providing the best experience for your customers is important to maintain the reputation of your store and will decrease the likelihood that a potential customer will leave without making a purchase. Happy customers are likely to hang around longer and buy more! With the right custom signs, Black Friday sales will run smoothly for your customers and your business.
StickerYou's wall and floor decals are the perfect tools to maintain order when your store is more crowded than usual. Stick up a wall decal outlining your stores 'Black Friday Rules' in a fun and creative way. Since these signs are fully custom, they can match the aesthetic of your store and you can tweak the rules to your products. StickerYou's wall decals are perfect for any temporary signage because they look great when you need them, and then will remove easily from your wall without residue when the event is over.
StickerYou's floor decals are ideal for streamlining your customers path throughout the store. Floor decals can be used to provide directions and show people where to line up for the cash register, all without wasting wall space!
If your store has a parking lot, enhance your promotion even more by starting the advertising outside of the store! Put information or designs right on the parking lot asphalt by laying out a fun vinyl outdoor street decal over the pavement. StickerYou's street decals are easily applied to rough surfaces, such as asphalt or concrete. They're durable, anti-slip, and water and heat-resistant.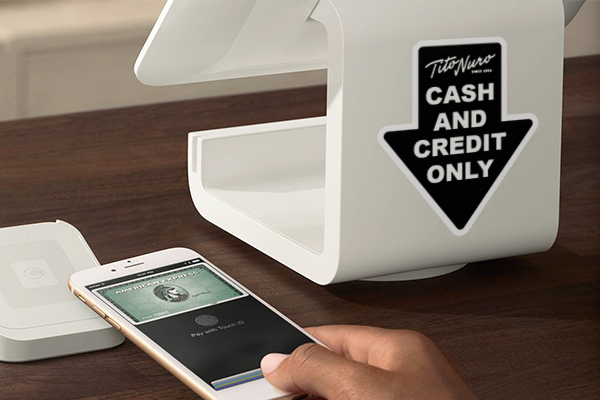 Employees
Event specific uniforms are a unique way to display information for customers like special promotions or who to talk to about returns. If you're making a one time, small quantity of Black Friday specific uniforms, use StickerYou's iron on transfers. If your employees don't normally wear uniforms, making a uniform for busy days like Black Friday will help identify your employees and makes them look extra professional and unified.

Since there is no minimum order on StickerYou's products, you can easily and inexpensively create new uniforms whenever you need to. Iron on transfers allow you to make any shirt into a custom uniform. Depending on your uniform, you may want to use a custom canvas patch instead of an iron on decal. A canvas patch can work in a similar way to an iron on decal in displaying information, but can be more versatile in attaching to other fabrics. Patches can easily sewn or ironed onto any fabric. For example, a custom patch ironed onto a coat allows employees to stay in uniform even when they are outside.

In addition to clothing, upgrade from a standard name badge to a die-cut custom name badge. StickerYou's badges can be cut into any shape to match your logo or design. Customizing your own badges opens up the possibility to present more information than just the names of the employees. For example, they can also display additional information about your products or each employee's favorite product in your store. Small quantity ordering is especially helpful for seasonal employees as it's easy to order more name badges or tee shirts whenever needed and without the burden of a minimum order. If you are hiring temporary staff for the holidays, you only need to order as many new name badges as you need. The best part is that StickerYou's badges are attached with magnets rather than pins to ensure there is no hole left behind in the clothing it's attached to.
Conclusion
With StickerYou's wide variety of custom products, customize and enhance your stores Black Friday shopping experience. Use custom stickers and decals to improve your customers experience and as a result, profits for you. StickerYou's customizable products will help make your stores Black Friday a piece of apple pie.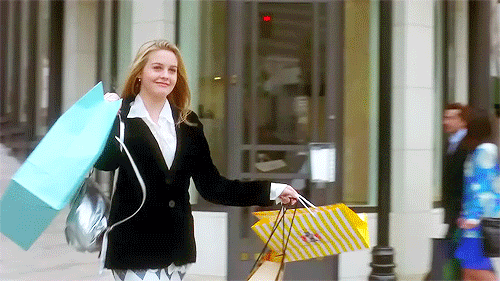 Want more great ideas and inspiration? Follow us on social, or sign up for our newsletter for amazing deals delivered directly to your inbox.
StickerYou blog posts are written and published by members of the StickerYou team at our headquarters, located in the beautiful city of Toronto, Canada.