Be Clever With Colors
May 11, 2017
|
One of the best things about winter receding and spring finally coming around is the color that comes along with it. Flowers are in bloom, trees are blossoming and the grass is green. We don't know about you, but this has us feeling inspired. As in nature, color can make a great difference in how we perceive things, like stickers, clothing, labels, ads, packaging and more. So we're here today to discuss being clever with color, and using it to make the most out of your designs.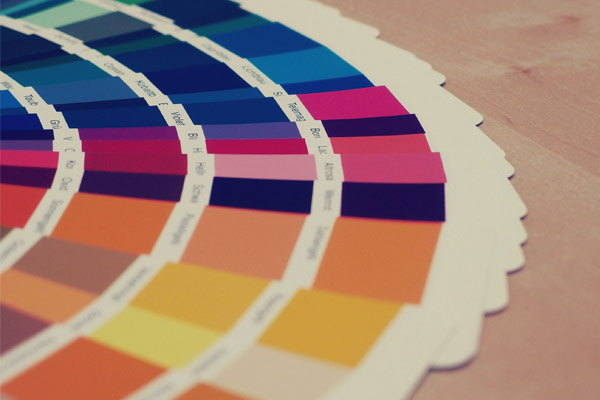 Color is an important step in any design process, whether it be for product packaging, a magazine ad, custom labels, a business logo and so on. When used correctly, color grabs our attention and can be used to guide the eyes of the viewer. This is important because you can use color to your advantage by making specific areas of your design, or words, stand out.
It is important to note, however, that application of color must be done purposefully and sparingly. Having too many colors in your design can cause it to become messy, and instead of using color as a way of grabbing attention, it becomes a distraction and can even make it more difficult for people to read your design.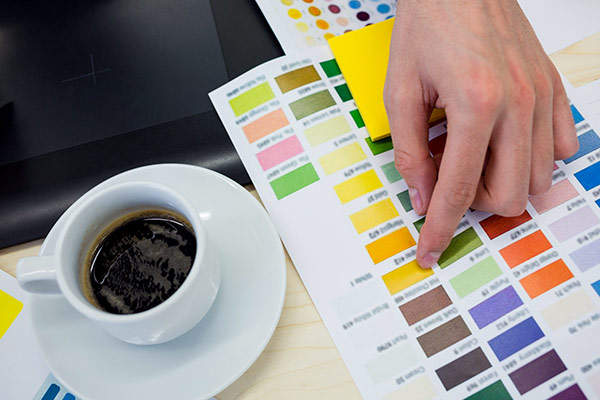 When starting your design process, choose a palette of 4 or 5 colors that can be used together throughout your designs. This will help ensure that all of your designs in this product line or brand have a consistent look and feel. Adobe has a great online tool that can be used to discover a variety of color palettes based on an initial color.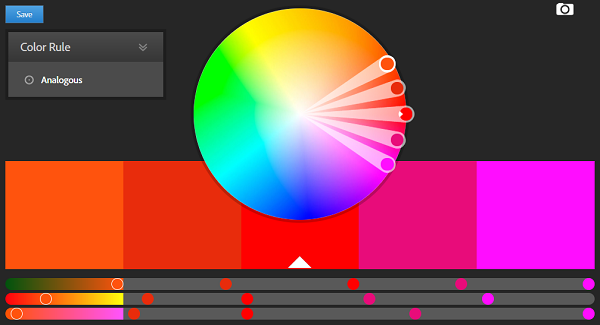 Adobe's color wheel is great for choosing a color palette.
When choosing your palette, it is important to consider the emotions and responses that are associated with certain colors. For example, red is often associated with energy and evokes an upbeat response. Green, on the other hand, often evokes an emotion that is more tranquil and natural. We'll let you catch up on color psychology on your own, but rest assured it is important and affects the way your designs are perceived and interacted with.
Colors such as black, white, gray and sometimes beige and brown are considered neutral tones, sometimes called earthtones. Using neutral tones alongside one or two pops of color can be an effective method in drawing attention to a specific area. Consider the labels below. Each uses a neutral base of black, white and brown with a splash of color to help differentiate the most important information on the label, the type of skin each product is made for.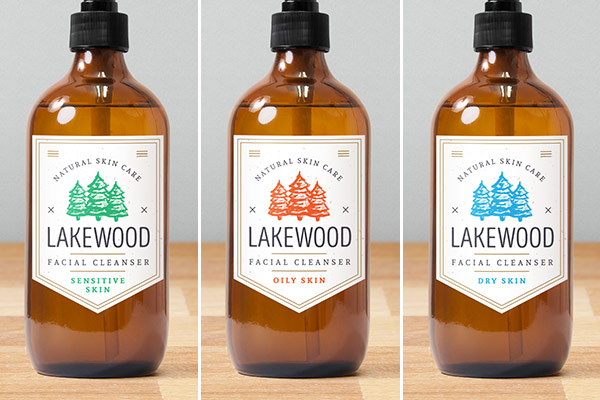 Another common method for using color to draw attention is by using two colors with a high contrast - think black and white, or blue and yellow. Using colors with a high contrast helps to create a dramatic look with bold focal points, which can be really effective in catching someone's eye. It's also important to consider the readability of color combinations. For example, black text on a white background has a high readability, as does black on yellow or yellow on dark blue. Other combinations, such as green on red (and vice versa), aren't as easy to read for many people and can actually decrease the readability of your design, meaning your message might be lost.
Keeping these tips in mind before you start your next design will allow you to create more enticing and effective designs, where the colors used serve a specific purpose, rather than just selecting certain colors because you like them - which is fun, but not the best method. And once you've got that design done, visit StickerYou to create custom stickers, labels, decals, temporary tattoos and more using your great designs!
StickerYou blog posts are written and published by StickerYou Crew members from our headquarters located in the beautiful city of Toronto, Canada.
Get other great ideas, inspiration and sweet deals delivered right to your inbox by signing up for our newsletter here, or follow @StickerYou on Facebook, Twitter, Instagram, Pinterest, Google+ and YouTube.