Creative Marketing for Black Friday 2018
October 16, 2018
|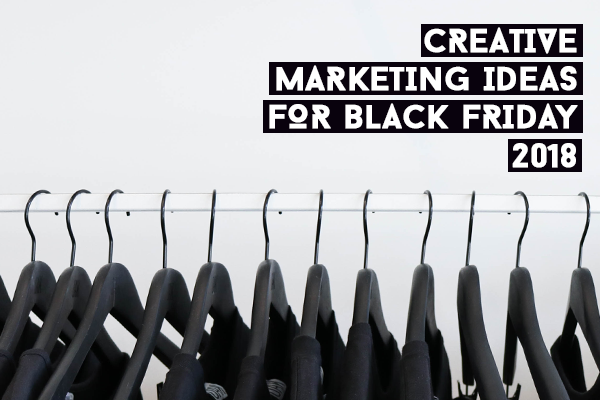 Share this post:
Black Friday is around the corner, is your business ready? Everybody knows Black Friday is one of the busiest times of the year, especially in the e-commerce and retail world. When it comes to marketing, it's important to be on top of your game and have tactics in place to educate your customers, engage with your brand, and ultimately purchase! If you're short on innovation, here are some ways to prep for Black Friday 2018:
Creative Marketing Campaigns
When it comes to reaching your customer base, marketing is key. Creating unique and engaging marketing campaigns is an excellent way to inform your customers about promos and sales they should know about! Facebook and Instagram are great ways to reach your customers, especially younger demographics. If you have an e-commerce website or newsletter, pulling lists of emails and names will help you find and target them on various social platforms.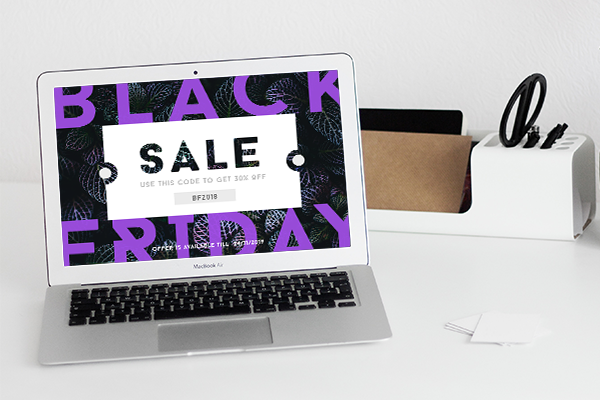 Sale and Promo Signage
Branding your walls and floors with the details of your current sale or promo is key. If you don't communicate deals to your customers, how will they know? Floor and wall decals are a perfect way to get a sleek and professional signage, perhaps it's time to ditch the giant cutouts and POP (point of purchase) displays that just take up space? Not only this, but these decals can be removed and repositioned without causing any damage to surfaces!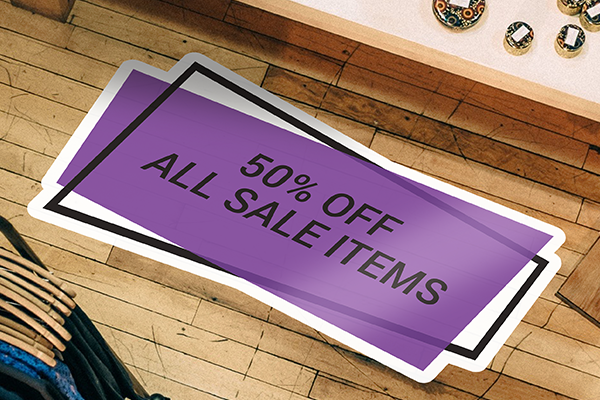 Giveaways and Freebies
Who doesn't like free product? Giving away free die-cut singles or sticker singles is a surefire way to get your audience involved with your brand. If you have a new product launch or sale coming up, print it on the product you're giving away to keep your customers aware. Incorporating important info with appealing visuals like a cute pun or meme sticker will also promote them to put the sticker on their laptop or cellphone, guaranteeing you a huge amount of impressions and brand awareness!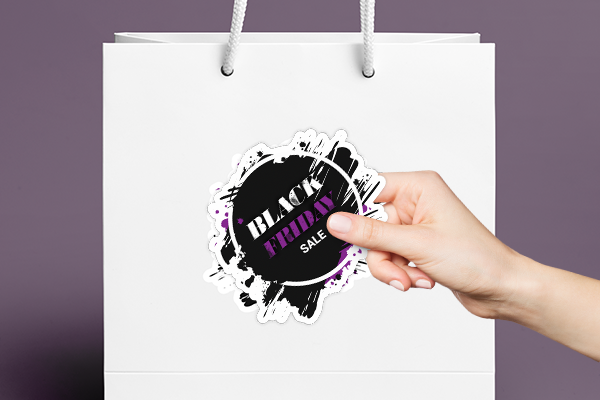 Flash Sales
Urgency and exclusivity is a great marketing tactic to advance your audience down the sales funnel, ultimately resulting in conversions! If you're an e-commerce company, have a daily or hourly flash sale in which you promote a steep sale to drive impulse purchases. This could be displayed on your homepage as a large image, or as a banner on every page to keep top-of-mind awareness.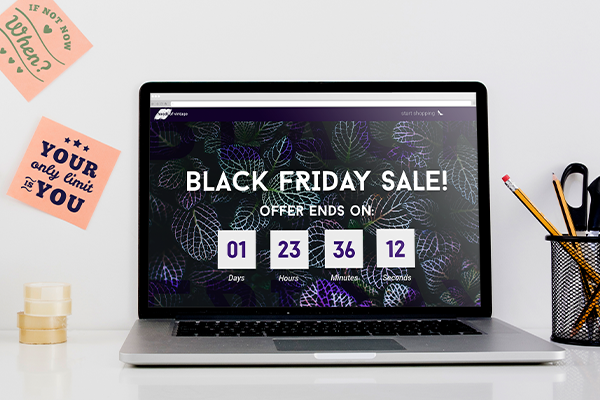 Packaging Tape
Shipping a lot of product and boxes? Let your branding travel with you! StickerYou's packaging tape can be branded with your own custom logo or slogan, making it easier than ever to build awareness around the world. Ditch the boring and generic tape and switch to something that will leave a lasting impact. Our tape is printed with PMS (Pantone Matching System), ensuring that your brand colours are the perfect and true vivid hue.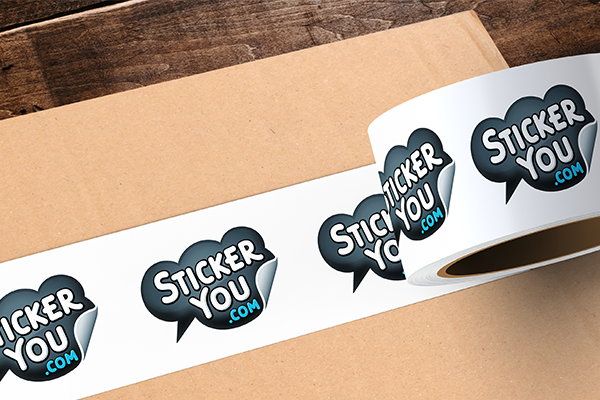 Want more great ideas and inspiration? Follow us on social, or sign up for our newsletter for amazing deals delivered directly to your inbox.
StickerYou blog posts are written and published by members of the StickerYou team at our headquarters, located in the beautiful city of Toronto, Canada.