You May Be Missing These Opportunities
June 18, 2021
|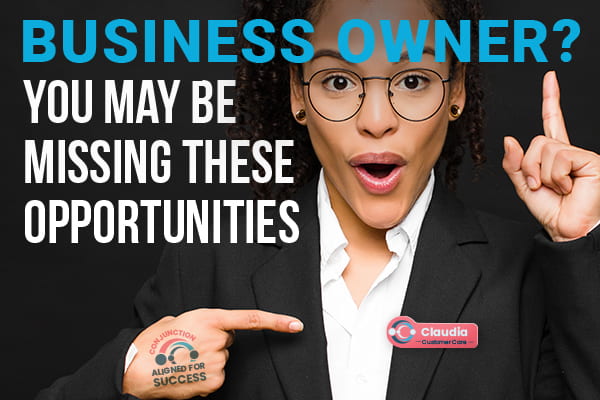 Share this post:
When it comes to growing your business, establishing professional branding to keep your customers engaged and generate new leads should always be your top priority. On average, it takes consumers only 50 milliseconds (0.05 seconds) to form an opinion about your brand (8Ways, 2019).

As a business owner, you may be missing crucial opportunities to generate new leads and gain new interest. Leverage the power of custom products, and unlock the ability to personalize all elements of your brand. From packaging and swag, to signage and apparel, StickerYou offers everything you need to give your business a complete visual overhaul, without having to break the bank.

Having a consistent presentation of your brand can increase your revenue by up to 33% (Lucidpress, 2019) - so today, we've compiled 10 ways you can revamp and upgrade your identity, and give your biz a serious glow up!
Create premium sticker swag for gift with purchase
Let your customers know how much you appreciate them, and give them a little something special to take home with their purchase.

Our holographic and glitter stickers are the perfect low cost, high impact swag gift. Let your customers proudly rep your brand, and build awareness for you everywhere they go!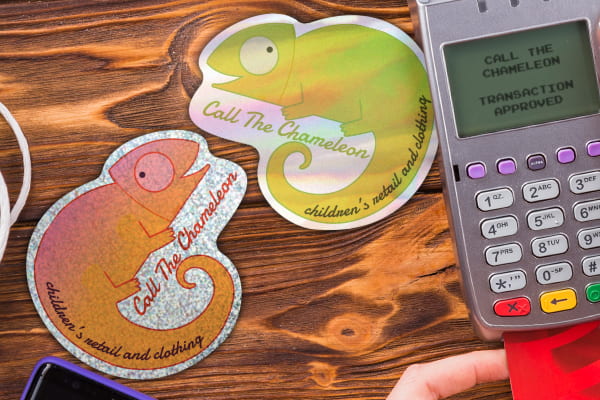 Transform your product packaging with custom labels
Still using generic packaging? Step your game up! Our customizable labels can be ordered in as little as 250 units, and can be die-cut to any shape you'd like.

Go the extra mile with your product presentation, and get the luxury finish you've always wanted.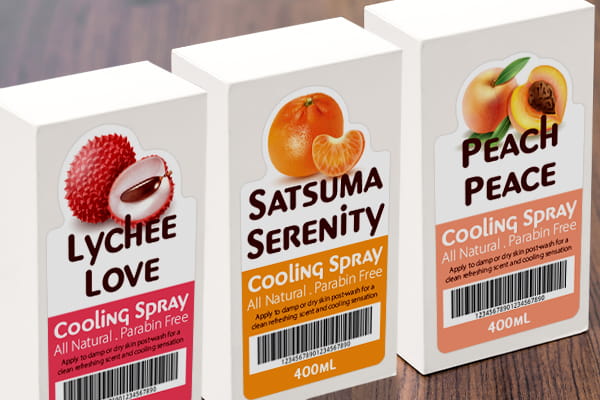 Create branded uniforms by leveraging iron-on lettering
Uniforms don't have to be uncomfortable and difficult to source. Our iron-on lettering allows you to turn any plain clothing into branded apparel in just a few minutes!

Consistent colors can boost your brand recognition by up to 80% (Forbes, 2018) - so why not create cohesive, matching branded clothing for your employees, without having to sacrifice comfort?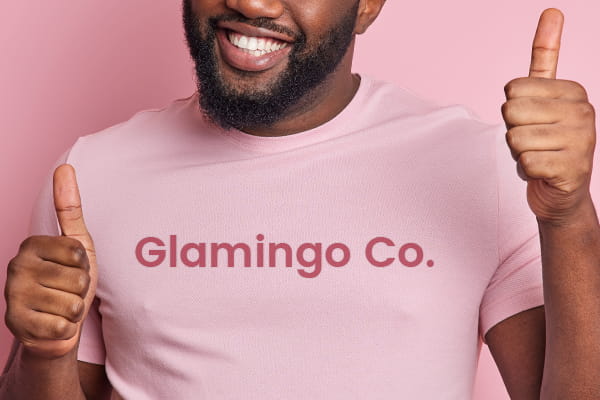 Use static clings to enhance your marketing message
Got a sale or promotion coming up? Why not spread the word! Static clings are the perfect way to get your audience in-the-know about your promos.

The best part is, you can use and re-use them as many times as you'd like - clings adhere using electricity, so you're free to apply and remove them at any time.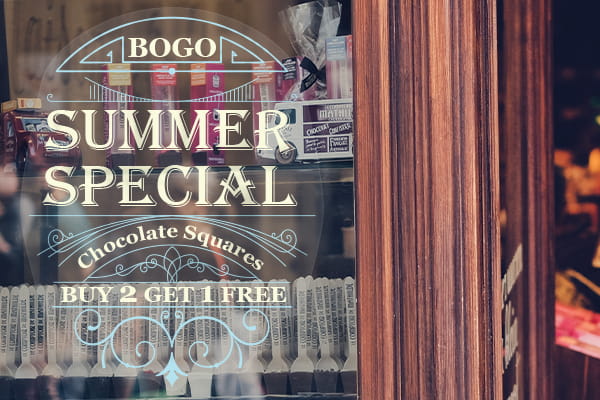 Build customer relationships with personalized name badges
It takes 5-7 interactions with your brand for consumers to begin remembering it (Pam Moore, 2013) - stressing the importance of putting your identity wherever possible.

A personalized customer experience is a surefire way to build relationships with your customers and keep them coming back for your service. Create custom name badges featuring your employees names, logo, and even a catchy tagline. Each badge can be unique, allowing you to take personalization to the next level!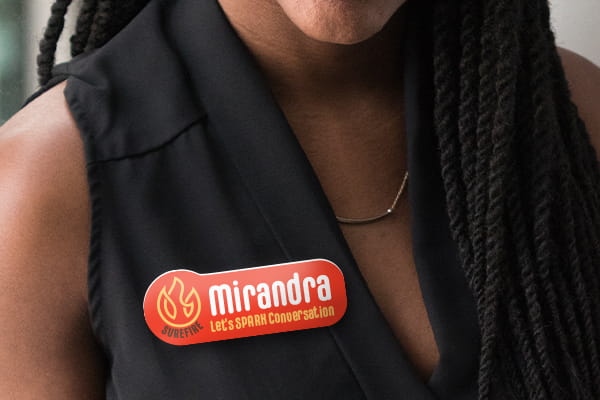 Design temporary tattoos for events and gatherings
Networking events, festivals, concerts, you name it! Gatherings are your golden ticket for generating new leads, and reaching a wider audience.

Consider making branded temporary tattoos to handout at events - they're simple and easy to apply, and are a fun way for the public to interact with your brand.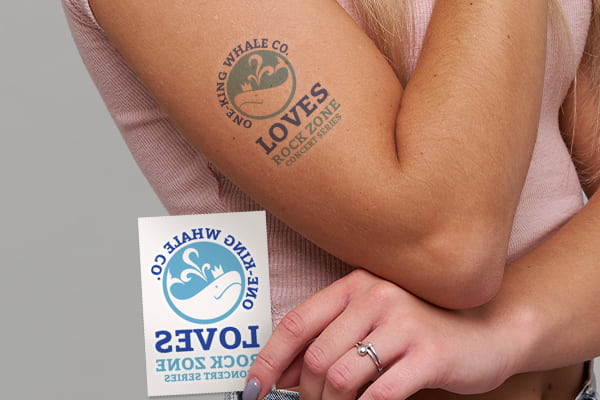 Catch your audience off guard with street decals
Some of the best forms of marketing are the ones that catch you off guard. Take advantage of the sidewalk and street real estate, and create some branded street decals to absolutely wow your audience.

Feature an interactive component, such as your social media handles, or a QR code for your fans to connect with you online.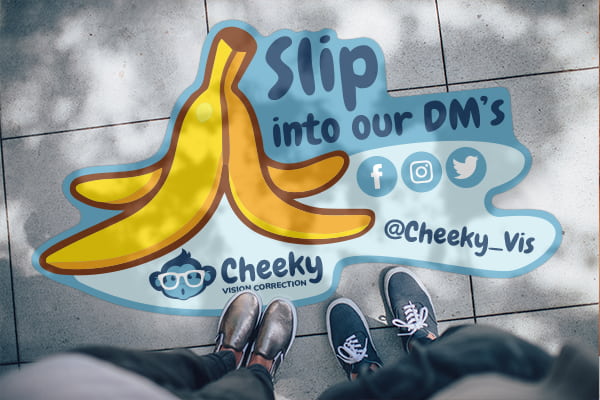 Upgrade your packaging components by switching to packaging pouches
Get the professional, luxurious presentation for your product packaging, without having to fuss around with high minimum order quantities.

Our packaging pouches can be ordered in as little as 100 units, and can feature your labels already applied with precise application.


Hand out bumper stickers to for brand awareness on the go
People love to express themselves with bumper stickers - let your following proudly represent your brand by giving away some bumper stickers!

Not only is this an awesome goodwill gesture for your clients, but you will continue to generate interest in your business for many years to come.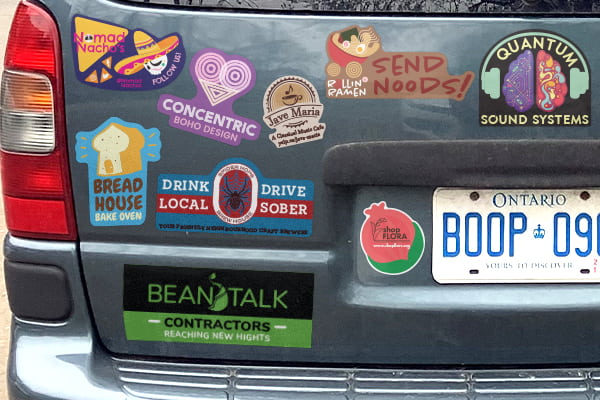 Create customized sticker pages as an extension of your brand persona
73% of consumers prefer a personalized shopping experience (WPForms, 2021), add some personality to your brand with custom stickers pages! Mini-pages allow your audience to stickerbomb their possessions, and transform their generic accessories into works of art.

This is perfect for in-store events and celebrations, as well as employee appreciation!


Want more great ideas and inspiration? Follow us on social, or sign up for our newsletter for amazing deals delivered directly to your inbox.
StickerYou blog posts are written and published by members of the StickerYou team at our headquarters, located in the beautiful city of Toronto, Canada.