How to Meet and Succeed Your 2020 Business Goals
December 31, 2019
|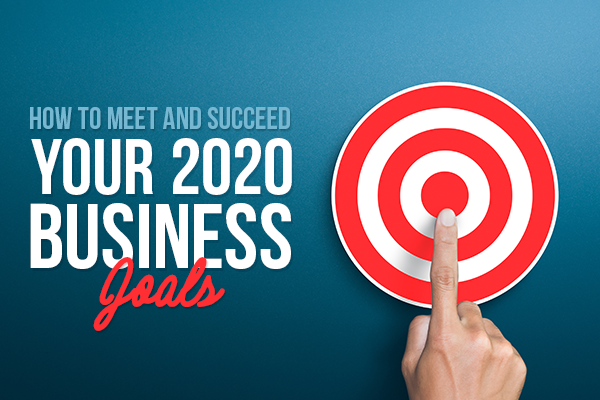 Share this post:
The year 2020 marks the end of an amazing decade. Technology and businesses in general have changed, and will continue to evolve throughout the coming years. Consumers are looking for more personalization with the businesses they interact with, and differentiating yourself from competitors is more important now than ever. Alongside this, trend reports have shown that businesses in general are starting to prioritize employee happiness. Regardless of your overarching goals for 2020, today we're going to go through some tips that will help you not only meet, but exceed them in the coming year.


Educate Your Employees
If your team members don't know what your business strives to achieve in 2020, how can they help contribute? Education is key when it comes to shooting for new milestones. Whether it's disseminating information about KPIs and targets, or hosting a meeting regarding your new mission statement, making your goals known to all employees is key. One great way to remind individuals of your strategy is to create a custom decal for your office walls. Whether it's your large 2020 goal, or a simple motivational statement, wall decals is a great way to stay top-of-mind, and ensures everybody is in the know.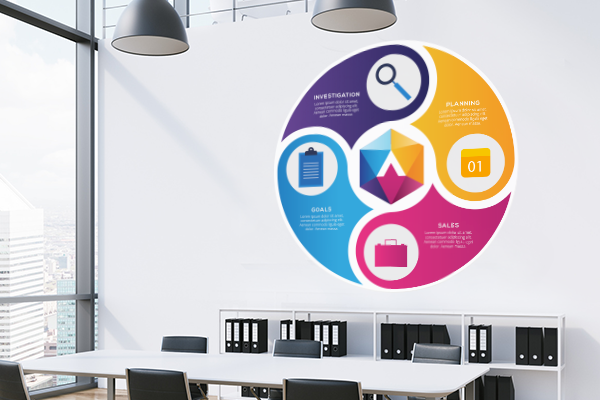 Get Involved in Networking Events, Trade Shows, and Panel Discussions
If you or your company aren't attending events to learn more about other people's business, and tell them about yours, you're missing a huge opportunity! Trade shows and panel discussions are among the best ways to both learn and teach others. This will give you an inside look into how other people are running their company, what successes and learning experiences they've had, and so much more. It's always a great idea to bring some branded elements with you to these events (whether you're exhibiting or simply attending). If you're introducing yourself to people, create some custom branded badges with your company logo, and your name. This will ensure you stay top-of-mind with the people you're connecting with, and will aid them in recalling your brand logo in the future.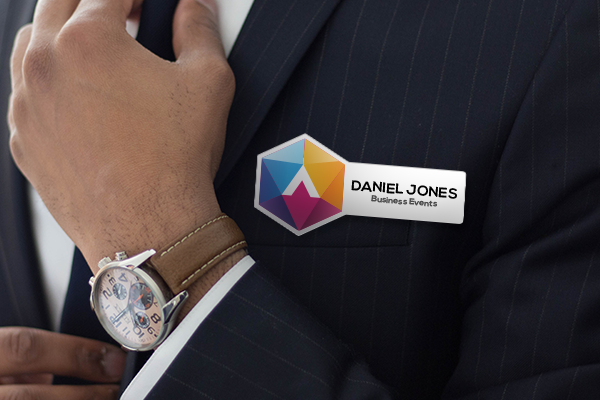 Focus on Building Brand Awareness
When it comes to securing new clients and growing your business, brand awareness is among the top effective strategies. However, if you don't have an expansive marketing budget to spend on ads, this is easier said than done. That being said, brand awareness doesn't always have to be expensive - there are many tactics you can leverage in order to get individuals familiar with your brand. For example, giving out some die-cut singles of your business logo, social media handles, or subtly branded artwork is an excellent tactic to build brand retention. You can give them out to people on the street, outside your storefront, or leave them around in public spaces! Including some visually arresting artwork or a motivational quote/pun on your stickers is never a bad idea - this will ensure they'll be put to good use, and will most likely end up slapped on a water bottle, laptop, or phone case!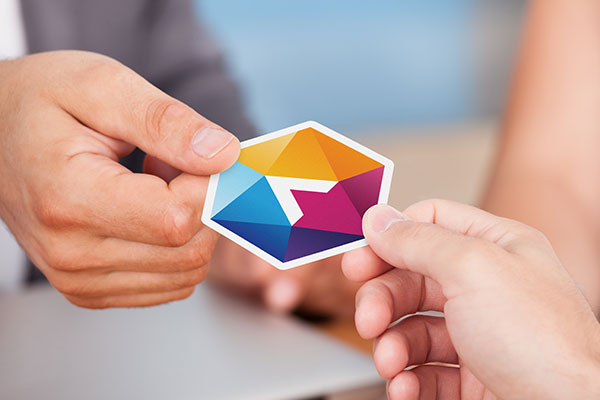 Focus on Morale
Ensuring your employees are happy and enjoying their work environment should be a top priority for you and your company. If your employees are happy, they will ultimately be more productive at work, and deliver better results! When it comes to morale and satisfaction, ensure you're always commuting clearly with your staff, and that there is a cohesive, positive atmosphere in the office and/or storefront. Some other great practices to keep in mind are always considering hiring from within your organization, offering incentives and rewards for hitting key targets, recognize your employee successes, and increase vacation days and work from home opportunities!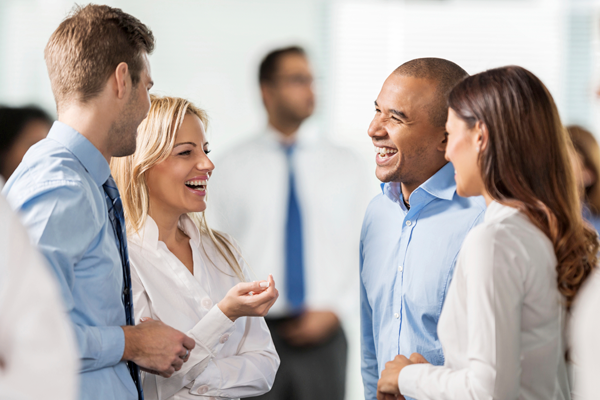 Be Present on Social Platforms
Maintaining an active presence on the various popular social platforms should always be something your business strives to do. Not only is social media a great way to communicate with your customers and potential leads via comments and direct messages, but social media is also often the first impression and interaction people have with your brand. While planning and executing your organic social posts and content, it's always a great idea to consider how that can transition into a paid marketing campaign. Advertising on social media is an excellent way to reach new people, especially if you'd like to target specific demographics and age groups.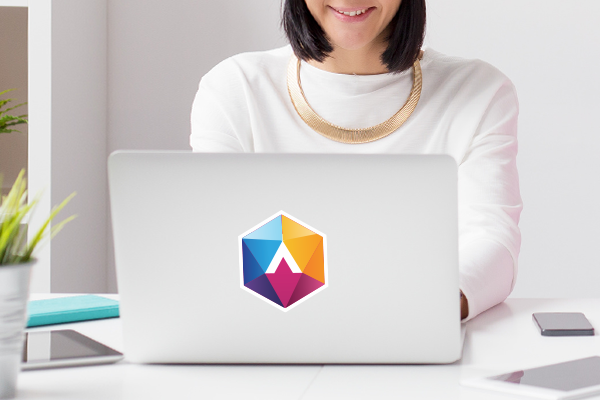 Want more great ideas and inspiration? Follow us on social, or sign up for our newsletter for amazing deals delivered directly to your inbox.
StickerYou blog posts are written and published by members of the StickerYou team at our headquarters, located in the beautiful city of Toronto, Canada.