Employee Welcome Kits Get The Job Done
August 28, 2018
|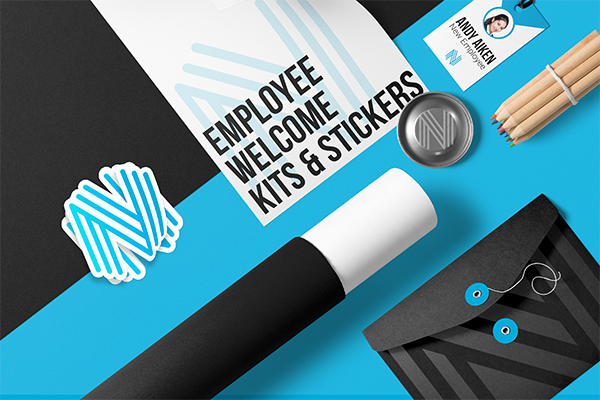 Share this post:
Starting a new job can be an exciting endeavor - or a terrifying one! A great way to help new employees feel less awkward in their new work setting is with a New Employee Welcome Kit. Fill a box with a welcome letter, some handy stationary supplies, and custom branded swag to make every new employee feel like they're already part of the team.


Laptop/Desktop Stickers
An easy way to instill company loyalty is to do so with an office staple: the laptop. Everyone loves personalizing their PC or Mac with stickers for laptops, and doing so with company branded stickers lets employees show off their dream job they've landed. This is also easy free promotion for your business!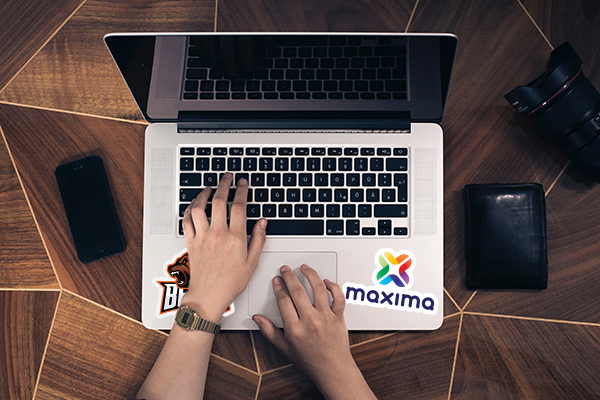 Iron-Ons
Wearable swag still ranks supreme, and with customized iron-on transfers, making any kind of company garment is easier than ever. Include the always appreciated branded t-shirt or hoodie, and take your welcome kit to the next level by including an iron-on'd tote bag for employees to carry all their new company loot in.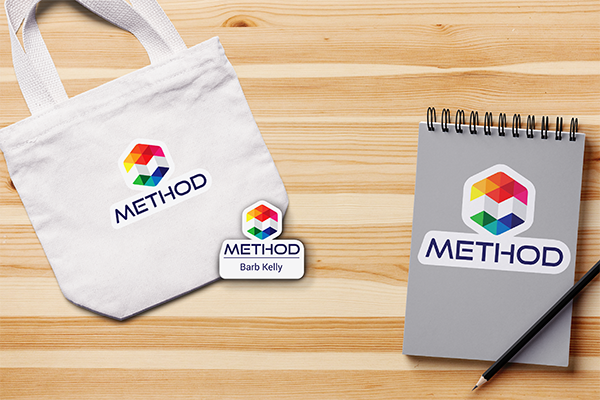 Patches
Patches are a constant go-to cool accessories, and a business branded one in a welcome kit shows that your company on the pulse. Get custom patches of logos or crests merrowed in your company's colour scheme. Take the personalization one step further by adding employee's names or the department they work for. Patches are a great addition to employee welcome kits because they look great on caps, bags, and hoodies, which might even be in your welcome kit already!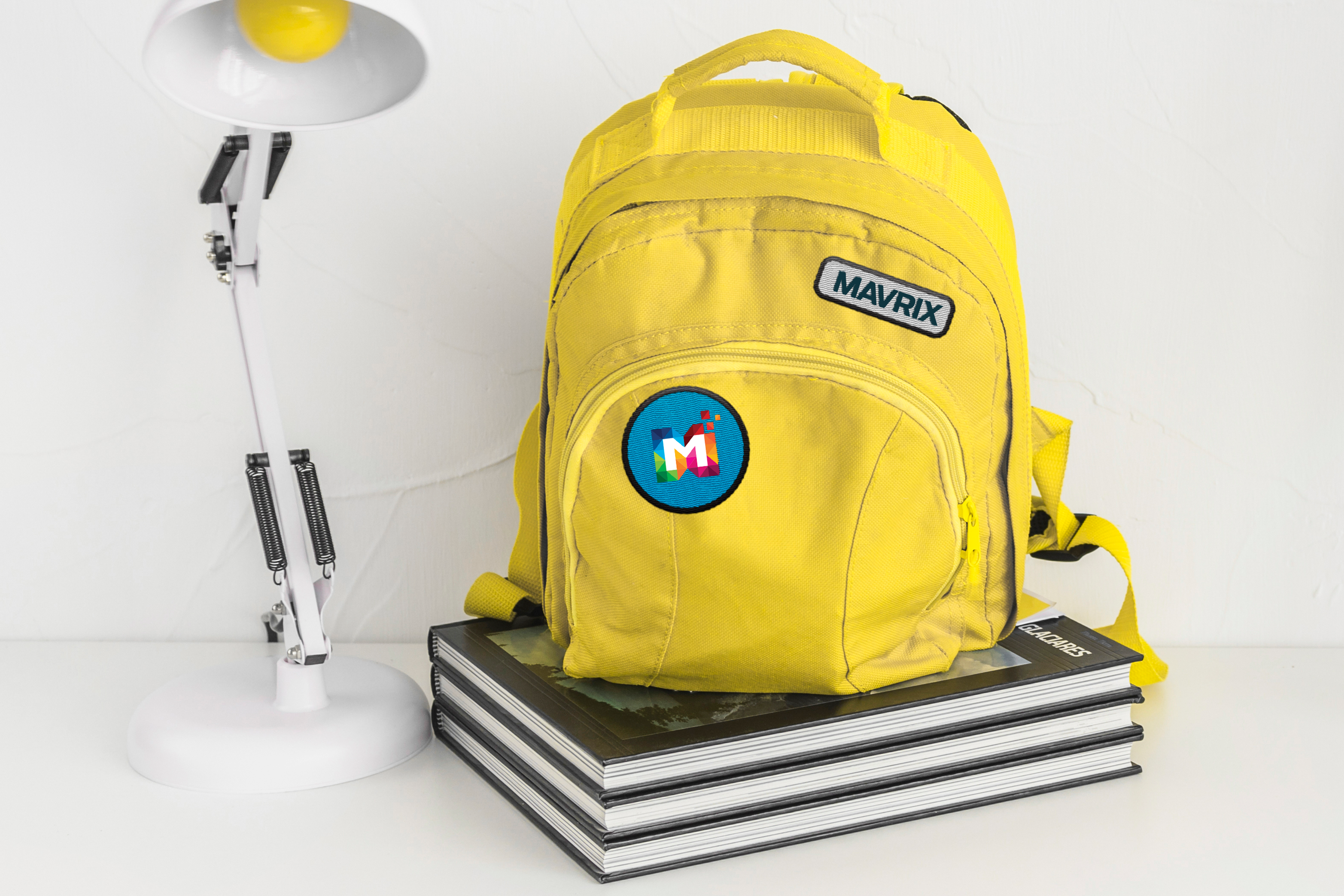 Badges
If you're a company that currently uses name badges, including a new employee's badge personalized with their name and position in a welcome kit can be a thoughtful gesture and feel like a right of passage. If name badges aren't your business's thing, a cool custom badge of company logos or mascots still show workplace pride on outerwear or backpacks and totes.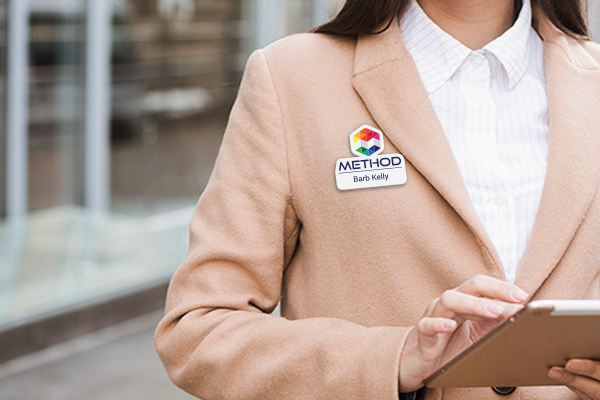 Drinkware
A company branded sports bottle or coffee mug are new employee essentials! They show new employees that you care about their health and their well being while they're on the job. Vinyl stickers affixed to stainless steel water bottles or ceramic coffee mugs are dishwasher safe and waterproof, making them an inexpensive yet always impressive welcome gift.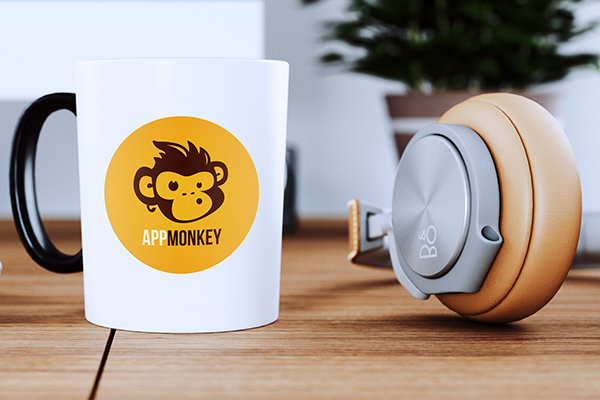 Lip Balm Labels
Think outside the box by thinking about your employee's environment inside. Lip balm may be a small item, but it's practicality is huge. With a company branded custom lip balm labels, every time an employee needs to quench their dry lips, they'll remember you were looking out for them.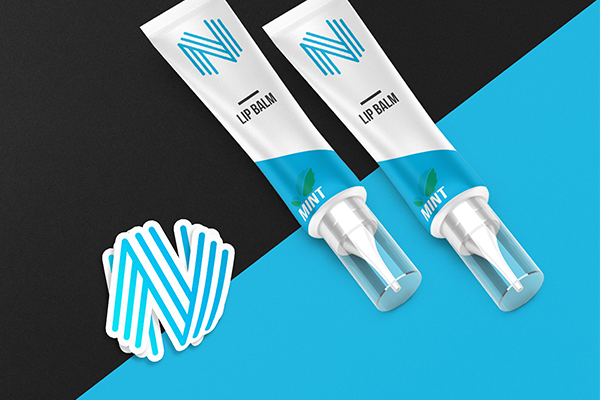 Want more great ideas and inspiration? Follow us on social, or sign up for our newsletter for amazing deals delivered directly to your inbox.
StickerYou blog posts are written and published by members of the StickerYou team at our headquarters, located in the beautiful city of Toronto, Canada.