How One Local Organization is Making a Difference
October 14, 2016
|
This week at StickerYou, we wanted to feature a customer of ours that we feel has great company values and a strong mission. We reached out to "fix The 6ix" to learn more about what they do and where they are headed!


So, tell us a little bit about your organization (who you are, what you do, how you got started, etc):
fix the 6ix is a grassroots organization that addresses poverty in Toronto. All of our programming is designed to give back to the city we love at no direct cost to the donor. I launched fix the 6ix in March 2016 with students at York University with the help of a $500 seed funding award from the Faculty of Health, and we are now a ratified student group of the University. fix the 6ix currently has two programs; The ReGiftcard program and 100 for the Homies. The ReGiftcard program collects donations of partly used gift cards and pools the credit to purchase goods for shelters and donate the cards to those experiencing homelessness. 100 for the Homies collects donations of Raptors tickets that are valid as pizza vouchers after a home game win and donates them to shelters across the city. The social mission of fix the 6ix is to Humanize Homelessness by inspiring a new understanding of those experiencing homelessness in our city.


How do you use stickers in your organization, and how have they helped you?
We use logo stickers in our organization to leave our mark on Toronto. fix the 6ix is not only an organization, it's also a movement. Our photographer (@a.perion) finds ways to take photos of the stickers in the landscape of the city that I think shows that even though fix the 6ix is small right now, we're part of something bigger because we are doing it for Toronto. We hope that people will find our stickers, but the stickers have been captured by other Torontonians and posted on social media for us to find as well!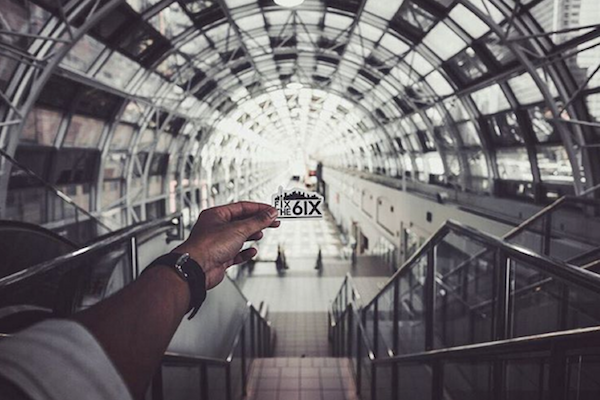 How are you promoting your organization and cause (what marketing channels do you use)?
We've been incredibly lucky so far to have been offered radio and television spots, and I give the credit to our social media marketing that got 'noticed' to take us there. We are currently on Facebook, Twitter and Instagram. A huge part of what we do for marketing is also tabling events at festivals or on campus so we can talk to Toronto and let them know about the work that we do. We also distribute buttons, stickers and fundraise with apparel with our brand image on them.


What would you say is the most effective marketing tool you've used for raising awareness about your cause?
The most effective marketing tool is having volunteers that are as passionate about the project as I am. Having volunteers shamelessly rep our brand on sweaters, as stickers on their laptops across campus, and buttons on backpacks is the best way to spread the word because they care about what we do. fix the 6ix is on Facebook, Twitter and Instagram, but we've been the most focused and persistent on curating an Instagram that makes an impression – that is credit to @a.perion our photographer. Everyone who works on our project is a volunteer, and this literally would not be possible without their support.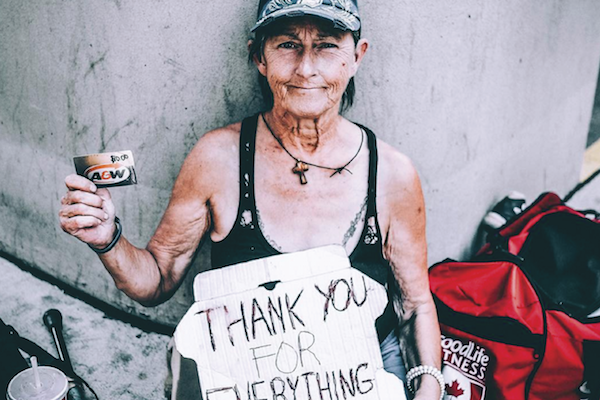 What is your goal as a small business or small non-profit in Toronto?
Our goal as a small grassroots is to make waves in Toronto. We don't only quantify this in number of gift cards and tickets donated and distributed, because we are more than just a distribution channel. We want to reach the city through the stories we share of the homeless we serve. Our mission is to have the city understand that there are names to the faces on the street that we walk by. Our goal is that when the homeless community is understood as human and homelessness is understood as solvable – that something big can be done to get this community the quality of life they have the right to.


How can other small businesses/start-ups follow in your footsteps and grow their business
Before you start, make sure you have a clear idea of how you want to present yourself to the world on social media, and have someone that shares that idea to take on that portion of the project. With all the work involved in a start-up, delegating the initial marketing as social media to someone other than the founder will be a huge boost to your productivity and the reach of your organization.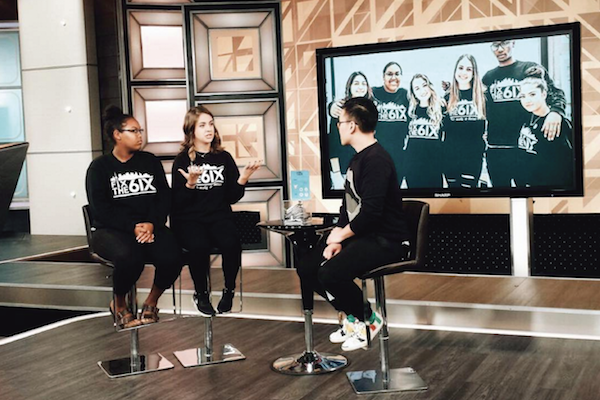 All images courtesy of Adrian Autencio (@a.perion)


To learn more about fix The 6ix, you can check them out on
Instagram
,
Facebook
, and
Twitter
. We think this company is amazing, and we'd like to thank them for taking the time to speak with us and tell us more about their vision.