Frosh Week is Approaching - Are You Stocked Up?
August 6, 2019
|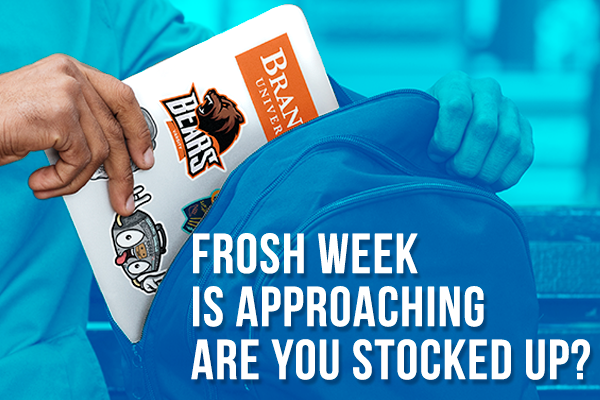 Share this post:
With the end of summer holidays slowly approaching (sorry, we had to say it), the sad realization that school starts soon begin to sets in. However, this doesn't have to be a bad thing! Along with a new school year comes a week-long orientation known as "frosh". Each year, students from all parts of the globe come together to partake in a week of events involving cheering, parties, introductions and icebreakers, concerts, chants, and so much more.

For many, this is seen as a "rite of passage" - it becomes a pivotal moment that gives many students their first glimpse of their brand new lifestyle and adventure. With that being said, this is also a crucial opportunity to stock up on custom products that will ensure everyone has a wicked frosh week. Today, we're going to break down some easy ways to create swag for students to hang on to for many years to come.


Building Awareness About Your School
In terms of building hype and promoting school spirit, giveaways of your school logo/mascot is one of the best strategies you can utilize. Frosh week is the perfect opportunity to promote your school, and spread awareness about the programs and services you offer. One great way to accomplish this is to create cutout custom temporary tattoos of your college/university, and give them out to students attending your events. Everybody loves tattoos, and people at Frosh will gladly rep them as they stroll around for a week of exciting events!

Alongside this, creating roll labels with your school mascot or mission statement is an easy way to make the perfect swag for loot bags and prize giveaways. The cost when ordering higher volumes is extremely affordable, and can get down to just pennies per label. Through our custom sales team, you can also request your roll labels to be perforated, making them great for ripping off the roll and giving away (if you're interested, you can contact our team at [email protected]!)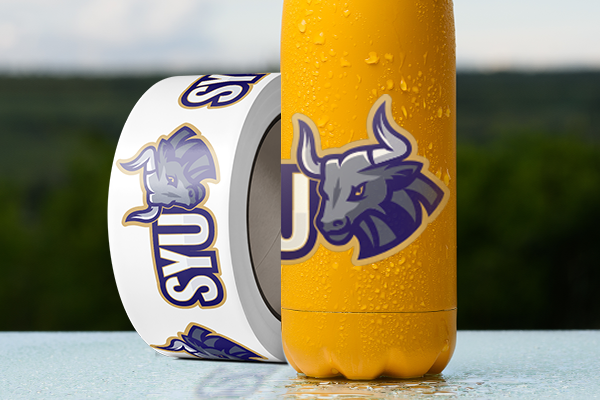 Creating Swag for Clubs and Groups
Getting involved in clubs and groups is among the activities students are most excited for. Nothing gives a sense of belonging like having a crew of like-minded people to spend time with. To go alongside this, create some custom uniforms for your team to rep at events and competitions! Our custom printed canvas patches make it simple to turn standard polos or shirts into branded cohesive uniforms for your team. You have the option of applying them by ironing them on using a commercial iron (no heat press necessary), sewing them on, or doing both for added durability. They're also machine washable, making them reusable time and time again! This makes them perfect for groups like fraternities and sororities, hackathon committees, political and academic clubs, and so much more.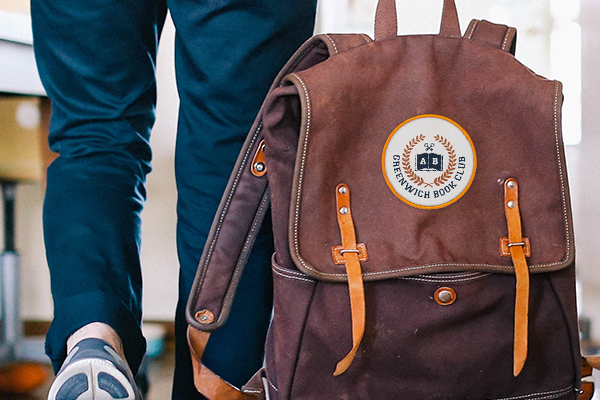 Repping Program-Specific Merch
Getting involved in creating program-specific merch is an awesome tactic for procuring funds for program initiatives and budgets. If you create custom merch, this gives you the opportunity to sell them amongst your programs. You could raise awareness about program-specific merch through your course Facebook group, or bulletin boards throughout your college facility. During frosh week, students will be excited to show pride in the course they've chosen to enroll in, and will also be able to easily recognize peers in the same program when partaking in events around campus.

If you'd like to create custom t-shirts, hoodies, track pants, and more, our iron-ons are the perfect product. You can use our heat transfers to turn any plain clothing into program-specific merch, all you need is a commercial iron! You can either upload your custom artwork directly to our website, or create some iron-on lettering transfers if your design will only include text.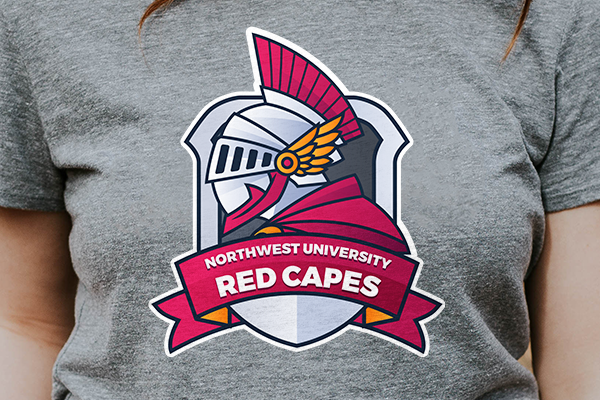 Branding Your Intramural Sports Team
Go team go! Whether you're playing on your school team, or cheering them on from the sidelines, we've got tons of custom sticky products that will help you show your support.

If you're looking to turn bulk, low cost products into branded swag, you can never go wrong with logo stickers. Logo stickers are a great marketing tool to spread brand awareness and letting the world know about your sports team. Our vinyl is waterproof and very durable, making them great for applications like laptops and water bottles. For example, using a logo sticker, you can take a generic batch of thundersticks (also known as bambams, cheerstix, bangers, and a plethora of other names), and turn some non-branded plastic balloons into wicked cheer swag that can be used at any sports event.

Alongside this, bumper stickers are incredibly popular among sports teams. Custom bumper stickers are an easy way to rep your sports team every time you're on the road. You can create bumper stickers with your sports logo, jersey numbers, or your team slogan, and take advantage of all visibility and awareness you'll get when stuck in traffic or doing your daily commutes! They also make great swag to sell to supporters at events like fundraisers and homecoming. If you have a campus swag store, this is the perfect product to sell or give away with purchases!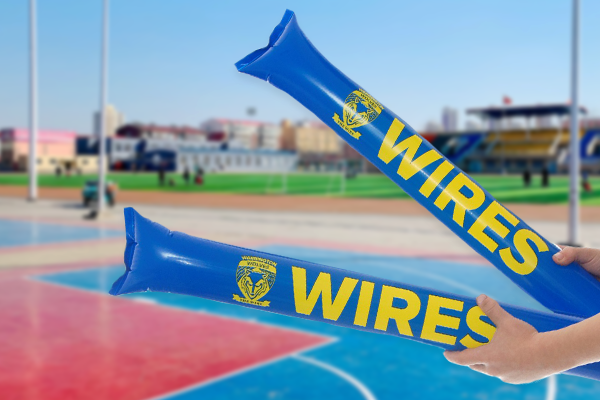 Want more great ideas and inspiration? Follow us on social, or sign up for our newsletter for amazing deals delivered directly to your inbox.
StickerYou blog posts are written and published by members of the StickerYou team at our headquarters, located in the beautiful city of Toronto, Canada.