Spooky Branding Tips for Halloween
September 11, 2018
|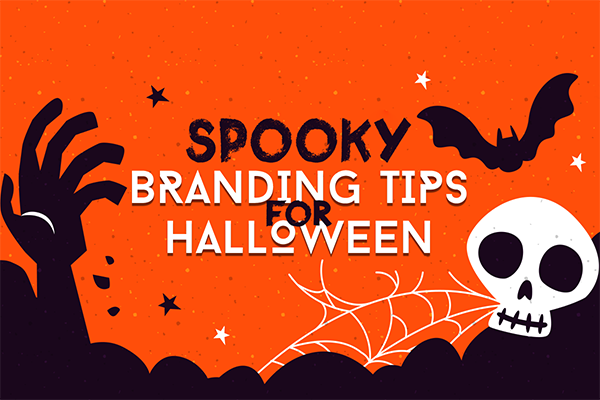 Share this post:
It may seem early, but now is the time to start thinking about Halloween, especially as it pertains to your business. Similar to all large holidays, Halloween is heavily commercialized and celebrated in the business world - so it's time to prepare! This spooky festival season is a great opportunity to interact and celebrate with your customers and audience, so what are you waiting for? Today, we're going to share some inspo and ideas to help you make the most of Halloween.


DIY Spooky Candles
Nothing quite says Halloween like spooky and haunting decorations. Using our clear removable vinyl stickers, you can easily create your own custom Halloween candles! All you need to purchase is some blank inexpensive jar candles, and create some custom sheets of stickers. Whether it's a cute ghost, zombie, or halloween themed emoji, you simply peel and stick the clear vinyl to create your own personalized candles! You can also add subtle branding or individual names on the other side of the candle to create cute employee gifts.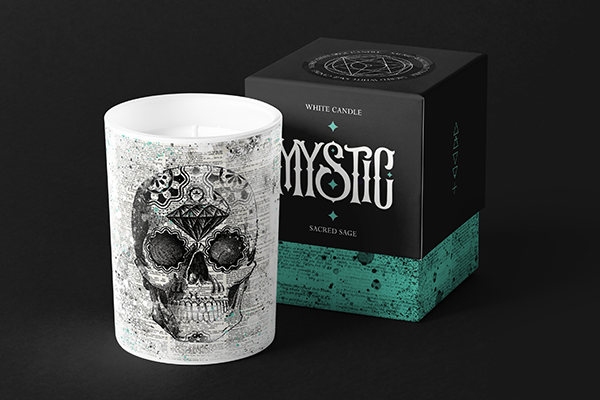 Haunted Custom Name Badges
Branding is key when it comes to storefronts and employees. Creating custom festive name badges is a great way to achieve consistent branding with individual workers and make communication easier with your customers. Make it fun for employees by adding each of their favourite Halloween halloween monsters like a zombie, ghost, pumpkin, or more! Our badges are also made with magnetic backs, so they won't damage any fabric or uniforms when removed at the end of the season.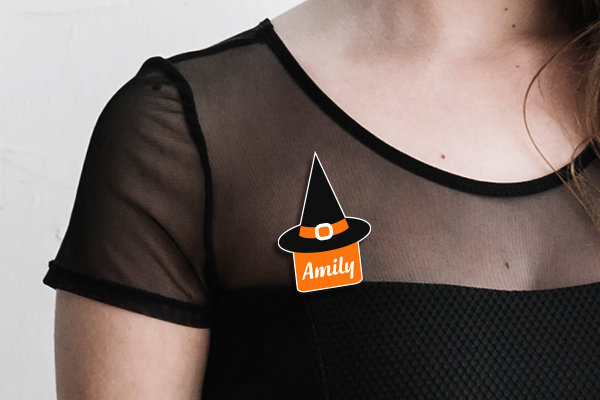 Decals for Ghastly Sales
Are you having special promos or sales throughout the season? Incorporating them into a decal is a great way to ensure they are seen and heard about! These can be applied to your exterior windows/doors to raise awareness with foot traffic, or you can apply them indoors to lockdown that sale with your customers.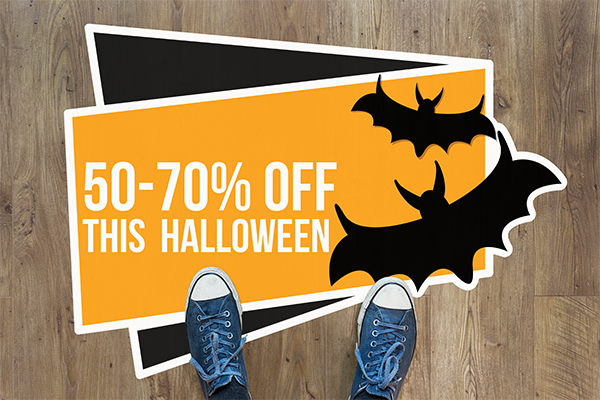 DIY Halloween Costumes/Uniforms
Everyone loves costumes and dressing up, so why not do it at work? Using our iron-on transfers, it's never been easier to make simple and fun halloween costumes! Simply take a blank t-shirt and print some custom iron-ons to apply. Some fun ideas are a superhero logo, or bones to create a skeleton tee. You can also apply these to your existing uniform to create some festive uniforms while maintaining the branded look!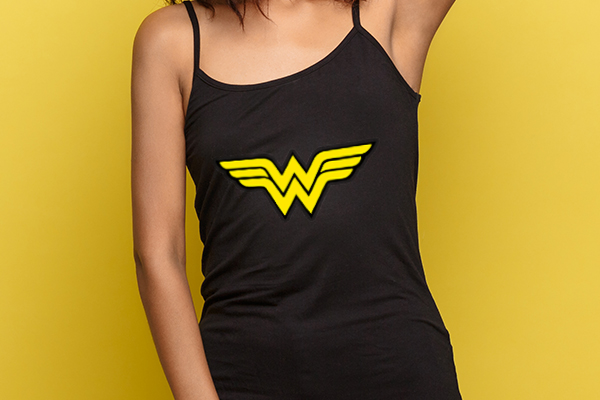 Swag Stickers and Giveaways
Giving away stickers with purchase is a great way to get your customers engaged with your brand. Printing your company logo on a Halloween themed sticker is an exciting gift with purchase that will get you more brand awareness than you may think! Stickers often end up in very public places, and last for several years. This means a huge number of people will see your logo, allowing you to retain top-of-mind brand awareness!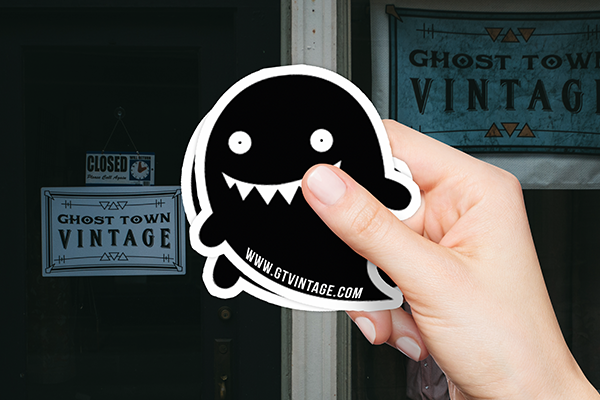 Bonus tip: Stay engaged on social media!
Get excited about Halloween on social media with your followers, and the people you follow! Comment on posts relating to Halloween, and post pics of your costumes and decor - this will keep your audience engaged and excited about your content, and shows that you care about theirs!
Want more great ideas and inspiration? Follow us on social, or sign up for our newsletter for amazing deals delivered directly to your inbox.
StickerYou blog posts are written and published by members of the StickerYou team at our headquarters, located in the beautiful city of Toronto, Canada.