Are You Maximizing Your Trade Show Impact?
August 27, 2019
|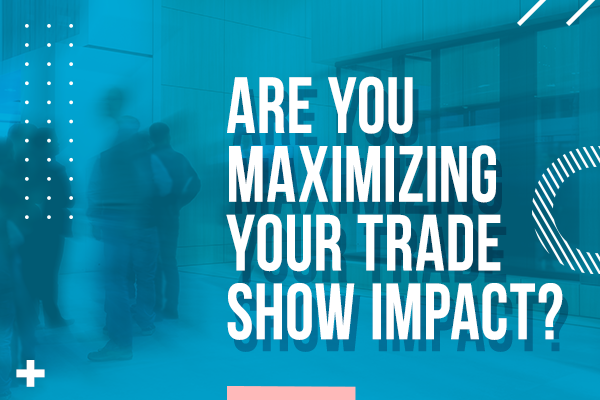 Share this post:
Trade shows are a valuable resource for networking and marketing your small business. Whether you're exhibiting to spread awareness about your brand, build partnerships, or generate buyer leads, you want to ensure you are using the best methods to maximize your trade show impact.
This blog post
from 2017 shares our initial tips for nailing the trade show experience. Two years later, we are building on this advice with additional suggestions to help small businesses maximize their impact at trade shows without going over budget.
With larger trade shows and greater market competition, it has become common to construct grandiose trade show booths in order to stand out. Here at StickerYou, we believe that great trade show booths shouldn't have to cost a ton and be monopolized by companies with the biggest budgets. We believe all companies should be able to afford and create beautiful trade show booths that surpass their competition.
Design companies charge an arm and a leg for flashy and imposing booth designs and only cater to large budget companies. How can your small business compete with that? Easily and affordably! Thanks to StickerYou's variety of customizable products, you can accomplish an extravagant Do-It-Yourself trade show booth for a fraction of the cost. Facilitate the best experience for potential customers and partners by being deliberate in your choice of decoration, personnel, and giveaways. Bigger is not always better. What is important is that your booth is inviting, interesting and professional, a great idea will always outshine what a lot of money can buy.
Using customizable products gives you more control over your exhibits image, ensuring you present the ideal impression of your business for attendees. When surveyed for Team Design Shop, one in three trade show exhibitors said that adding better graphics helped them achieve better results at their trade shows. StickerYou has the products to help make your idea come to life, without the cost of a design company or restraining minimum orders.
Floor Decals
A great impression of your business can start on the other side of the room by using floor decals to direct attendees towards your booth. Trade shows can be a maze, and floor decals can help make it convenient for attendees to find your booth in the crowd.
Floor decals
can additionally be used as signage to promote your booth at other areas of the show. StickerYou's floor decals are fully customizable, slip resistant, bubble free and easy to apply and remove. They even work on convention centre low pile carpet!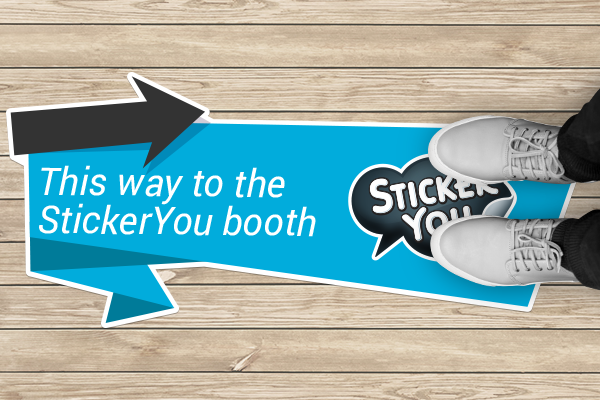 Graphics
According to the Display Wizard 2017 exhibitor survey, eye-catching visuals are the most effective method of attracting attendees to your booth. Eye-catching visuals can include vibrant colors, lights and intriguing images. Achieve the balance of interesting and informative within your eye-catching displays by blending business information and other relevant images in an attractive way. The
Sticker Maker
and
art team
at StickerYou can help you achieve your ideal design to ensure your graphics look vibrant and amazing. Curate the walls of your booth with a cohesive design and mount your imagery with
custom decals
for a professional, permanent appearing wall, which in reality is easy to temporarily apply and remove. Furthermore, write important messages in a contrasting color of
vinyl lettering
to convey information that pops off the wall and can be read from across the room.
Using decals for your booth design also saves you the money and the hassle of shipping clunky booth decor to the trade show. Decals are light and easy to transport, and can then be stuck onto any wall once you get there.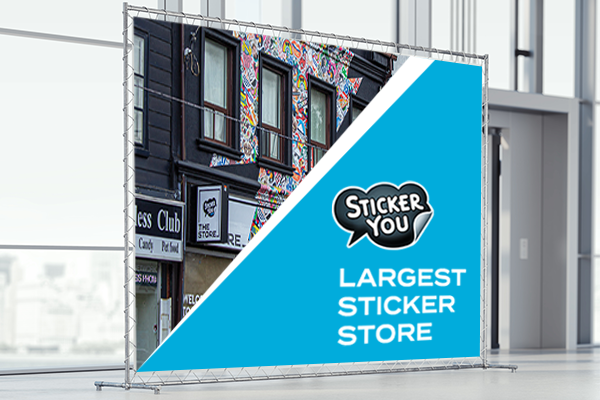 Company Ambassadors
Your company's booth ambassadors can make or break a potential client's experience visiting your booth. Ensure you have the best representation of your company with ambassadors that are knowledgeable, friendly, and dressed for success.
Upgrade from a standard name badge to a
die-cut custom name badge
. Customizing your own badges opens up the possibility to present more information than just the names of the ambassadors. For example, they can also display additional information about your business, or each ambassadors favorite product in your brand. StickerYou's badges can be cut into any shape to match your logo or design, creating a unique and polished look. If you are hiring temporary event staff for your trade show, it is easy to add names or information as needed with badges that can be written on. The best part is that StickerYou's badges are attached with magnets rather than pins to ensure there is no hole left behind in the clothing it's attached to.
A uniform helps identify your ambassadors and makes them look unified. It's easy to create a small quantity of custom shirts just for the trade show with
iron on decals
. Since there is no minimum order, you can easily and inexpensively create new tee shirts whenever you need to. The decals are soft and breathable and won't peel after being washed.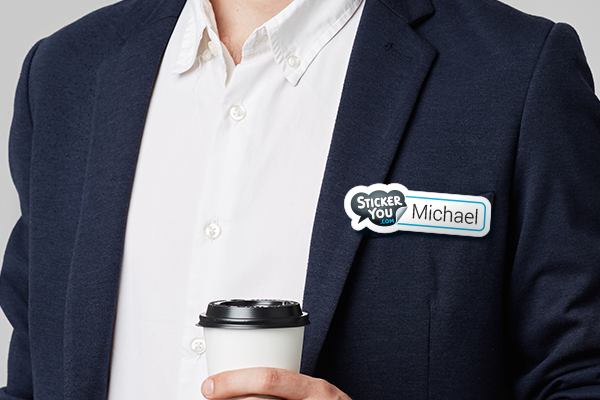 Giveaways
Giveaways don't need to be expensive to be effective. Try to hand out things that will keep your business fresh in attendee's minds, rather than sit at the bottom of their junk drawer.
Custom stickers
are great and inexpensive giveaways. Rather than just using your logo, it might be valuable to make a cool design or funny sticker that is more subtly associated with your brand. By making your stickers enticing for consumers with a cool design, attendees are more inclined to put the sticker somewhere visible, and it will continue to generate impressions long after the trade show ends. For example, a pun-ny sticker might end up on their laptop, which will continue to remind them of your business everyday and even create additional impressions when they work in a public coffee shop. Now your giveaways are making the trade show attendees into advocates of your brand!
Die-cut single stickers
are high quality printed stickers that are made in any size and shape at the quantity you need, making them perfect to handout. Similarly, an interestingly designed
magnet
will likely end up on a refrigerator, keeping your brand fresh on everybody's mind as they look for a snack.
If you are handing out samples, easily add product and business information with trade show specific
custom labels
on them. With StickerYou, changing small varying data like names of cities or trade shows won't cost you more. For the same price of ordering identical labels, you can order specialized labels for each trade show. You can have specialized information on how your product can relate to the particular industry of the trade show you're visiting. If you need a lot of labels for a large show,
roll labels
are available as a cost effective way to have your custom die-cut labels in large quantities. Like all of StickerYou's products, there are no hidden set up or color costs - just great quality labels!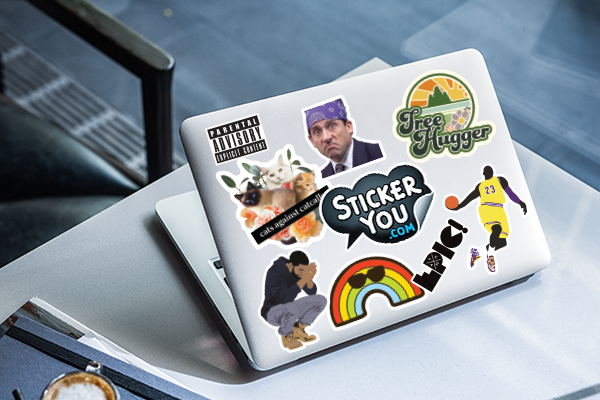 When planning for your next trade show, don't confuse effective with expensive! Make your business memorable and stand out against the other vendors without breaking the bank by utilizing your own great design ideas, and the best products from StickerYou to help you accomplish them.
Want more great ideas and inspiration? Follow us on social, or sign up for our newsletter for amazing deals delivered directly to your inbox.
StickerYou blog posts are written and published by members of the StickerYou team at our headquarters, located in the beautiful city of Toronto, Canada.