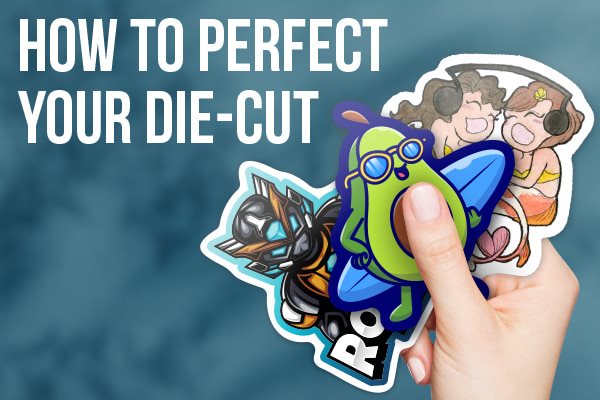 Share this post:
At StickerYou, we pride ourselves on our ability to offer you the ultimate level of customization and personalization. Create your products in any size you'd like, and order almost all of our products with no minimum order quantities.

On top of this, we offer the ability to die-cut your creations directly to the shape of your design. We know the importance of customized die-cuts, so we created an algorithm to auto-generate the shape of your die-lines, following the perimeter of your design.

This results in a sleek, professional finish - with minimal waste, padding, or extra space surrounding your artwork. This function translates throughout the breadth of our products - order specialty die-cuts with our stickers, labels, decals, iron-ons, magnets, badges, and more!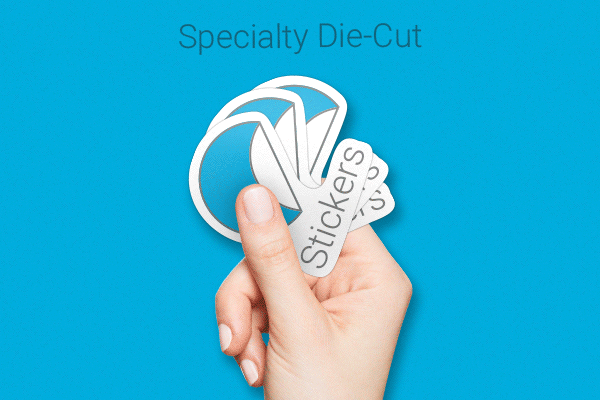 How to Perfect Your Die-Cut
1. Use the background color tool to eliminate white borders
If your design has a solid color around the perimeter of it, it's incredibly easy to remove the white border around your design.
Once you've uploaded your artwork, selected "Image Die-Cut", and finalized your design - select the "Canvas" tool, followed by the eyedropper in the window that opens. After that, click on the color that borders your design. This will fill the outer areas of your design with the same color, eliminating any white borders!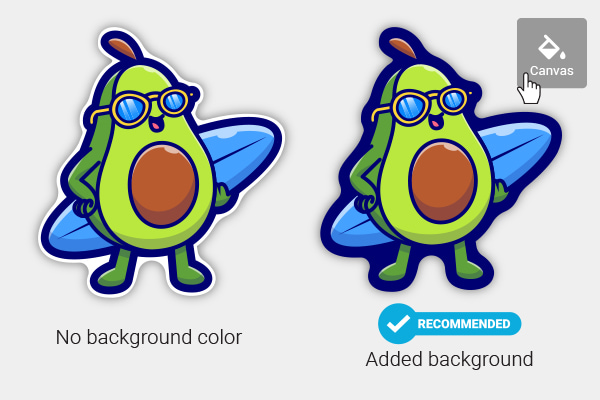 2. Prepare your file prior to upload
Before uploading your design, double checking your file is a great idea. In specific, you'll want to ensure two things prior to uploading your design to our website.
First off, you'll want to upload your artwork as a transparent PNG if possible - this will eliminate the need for our online editor to have to remove the white background from your design. Secondly, you'll want to ensure you don't have any artifacts (ie. missed pixels, or unintended spots) around your design. This will allow our die-cut algorithm to efficiently detect the outside of your artwork, resulting in a smooth, pristine die-cut.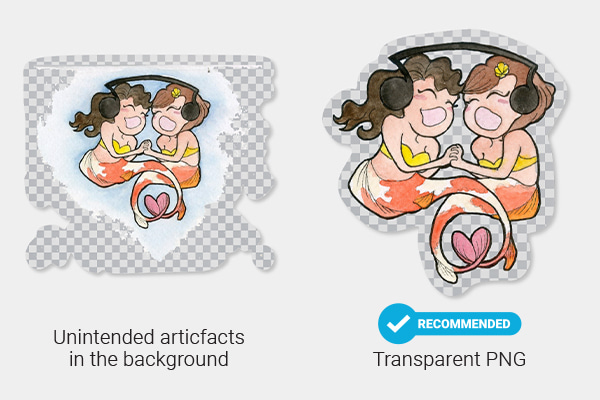 3. Avoid jagged edges/sharp vertices
When your products are die-cut, a blade is used to physically cut out the shape of your design. Avoiding jagged edges or very sharp corners/vertices in your design will help the die-cut blade follow the shape smoothly.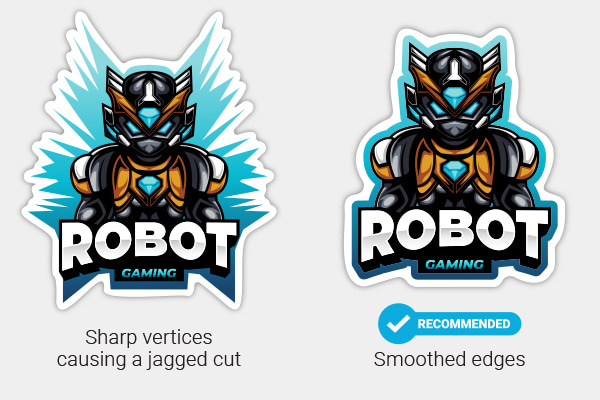 Take a quick look at the surrounding area and edges of your design file - if you don't like how the contour die-cut is registering upon uploading it to our online editor, this may be why.
If you're having a hard time getting the die-cut you want, or are looking for assistance - feel free to contact us at
Support@StickerYou.com
.
If you'd like to submit a custom die-cut file to our website, you can check out our guide for our PDF uploader here!
Want more great ideas and inspiration? Follow us on social, or sign up for our newsletter for amazing deals delivered directly to your inbox.
StickerYou blog posts are written and published by members of the StickerYou team at our headquarters, located in the beautiful city of Toronto, Canada.