How to Reduce Packaging Costs
April 1, 2022
|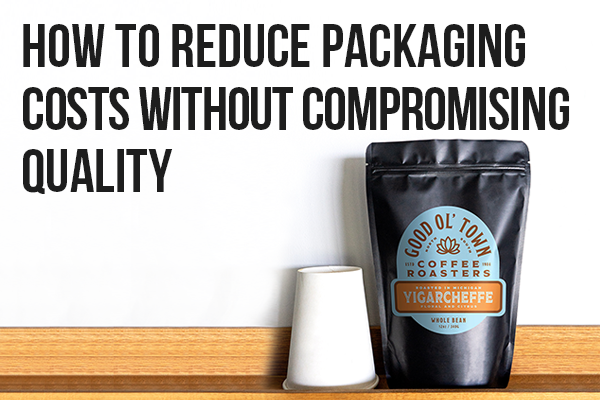 Share this post:


The way customers buy your products is evolving, and the trends when it comes to packing your products are always shifting, too. But no matter what form it takes, chances are your products will always need some kind of packaging.

That doesn't mean that it needs to be a costly expense though. In fact, there are multiple ways to reduce your packaging costs without sacrificing the quality of the packaging itself.

Read on for some handy tips on how to save yourself some money, while still delivering an excellent packaging experience for your customers.
What is Packaging?
Packaging isn't the most difficult part of sales to understand – making sense of it is much easier than trying to define performance marketing, for example. However, there's more to packaging than you might initially think.

Packaging refers to the materials placed around a product. It serves as a way to protect products while they're in transit, and will also often be the first impression a customer has of your product in a brick-and-mortar shopping environment.

Therefore, it's important that your packaging is appropriate and robust enough to protect what's inside, but is also eye-catching and does a good job of representing your product and brand as a whole.

There are many different types of packaging available, including cardboard boxes, plastic boxes, polybags, and many more.



Source

Packaging materials don't just include what physically surrounds your product. They also include void filling materials, like bubble wrap or packing peanuts, that protect your items while in transit.
What Factors Impact Packaging Costs?
There are several factors that affect how much your packaging will cost. Knowing about all of them is key to reducing your costs across the board.
- Packaging is what physically surrounds your product, such as the box, covers, and any void fillers. The cost of obtaining or manufacturing these materials will likely be the biggest impact on your packaging costs.
- Packing and storage concerns how much room your packaged products take up in warehouses and during transit, as well as the costs of inbound logistics, storage, and outbound logistics.
- Inserts are anything that you put inside your packaging that isn't the product itself. This could include instruction manuals, business cards, product catalogs, and more.
7 Ways to Reduce Packaging Costs Without Compromising Quality
There are several things you can do to reduce your packaging costs without compromising on the quality of your packaging.

Using cheap materials and cutting corners may save you money in the short term, but it can end up costing you much more in the long term. Improperly packaged products can lead to customer complaints, negative reviews, and a poor brand image, all of which will hurt your business.
1. Only use what's necessary
Including flyers, brochures, or business cards in your packaging may seem like a good way to boost your sales, but it's also a surefire way to increase your packaging costs.

The cost of designing and printing these materials coupled with the extra time it takes to package them with your products can add unnecessary expense.

It's worth considering taking these additional materials out from your packaging altogether, and looking at alternative ways to get the same information to your customer. For example, it's well-known that customer retention is a bigger driver of revenue than acquiring new customers, so it's important to try your best to invite customers to make further purchases.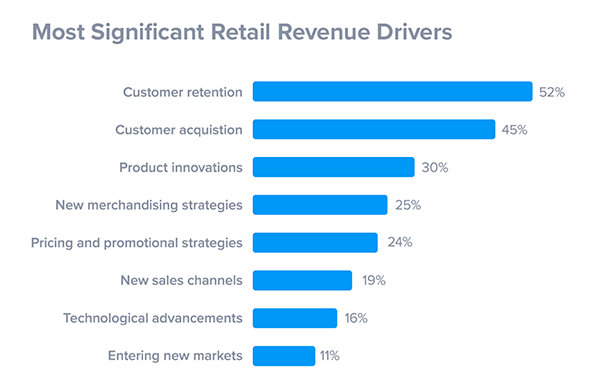 Source


With that said, you can still communicate effectively with your customers without having to print hundreds of inserts. For example, instead of including a thank you leaflet in your packaging, you could simply print a thank you message on the inside of the box. Instead of including a brochure of other products to consider, you could simply email customers a digital version once they've made a purchase.


2. Remember that packaging isn't just a cardboard box
If you're trying to reduce your packaging costs, it's all too easy to just focus on the cardboard box that your product is housed in. While it's true that there are things you can do to save money by altering this immediate packaging, you should also keep in mind that there are other costs that can be cut down.

The printing methods you use, your warehousing procedures, and your return policies can all affect your packaging costs. Changes like these can often lower costs without compromising quality.

These changes can often pay dividends in other areas. For example, instead of using packing tape to seal your packaging, you could invest in custom die-cut stickers. These can be used to seal your packaging so your customer knows it hasn't been tampered with, and will help provide customized packaging which really sells your brand. They're much cheaper than you might imagine, too.
3. Reduce the size of your packaging
Using packaging that is substantially larger than your product is a sure fire way to rack up unnecessary costs.

Not only does this mean that you're buying more raw materials than you actually need, but you're also likely printing a larger area than you need to, and then filling up empty space with extra inserts to actually hold your product in place.

Apple famously reduced the size of their packaging for the iPhone 12, and have maintained this standard on all subsequent releases. By reducing what was included in the box, they managed to significantly reduce the size of their packaging, not only cutting production and shipping costs, but reducing their carbon footprint, too.

Being able to market yourself as an environmentally-friendly brand can pay dividends in the long term. Two thirds of customers are willing to pay more for products that are sustainable, and over 75% of customers expect businesses to take steps to help reduce climate change.

Adopting greener business practices can therefore help consumers view your brand more favorably, and encourage them to spend with you over your competitors.




Source


4. Reduce the number of suppliers you use
Another great way to reduce your packaging costs is to streamline the number of suppliers you're using. More suppliers generally mean increased delivery costs. It also makes requesting any changes a time-consuming process.

Sourcing from fewer suppliers reduces the burden on your company and makes the whole process more simple.

If you have to use multiple suppliers, consider using services such as business call forwarding or small business video conferencing, which can make communicating with suppliers much easier, especially for small businesses.


5. Consider custom packaging
Custom packaging is a fantastic asset that can help you reduce packaging costs while increasing the quality of your packaging.

By using packaging that is designed specifically for your product, rather than generic ready-made packaging, you can ensure that you only use the necessary amount of packaging to hold your product.

This reduces the cost of raw materials, the shipping costs, and the amount of other packing materials needed. It will also reduce the amount of space needed in your warehouse to store it, which can positively affect your inventory management plan.

Not only that, but it's widely accepted that custom packaging can better represent your brand, and makes your product seem more premium. 61% of consumers surveyed said that they felt that premium packaging makes a brand seem upscale, and 44% said it makes the product feel worth the cost.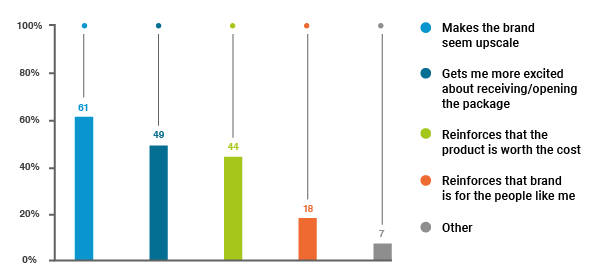 Source


6. Maintain your machinery
Making sure your machinery is working to a high standard is just as important as ensuring your workforce is, especially when you're manufacturing and printing your own packaging.

Ensure that all the tools your teams need to complete the job are working properly and at peak efficiency.

This includes making sure that any computer software used in the design and manufacturing processes is up to date and fit for the task, too.

Ensuring your equipment is working properly will help you avoid costly delays, and will ensure that your packaging is produced to the highest possible standard.


7. Choose the right manufacturer
Outsourcing elements of your packaging processes can help reduce the burden on your teams in house, much in the same way that you may use a creative agency proposal planning template rather than drawing one up yourself.

However, the manufacturer you choose to work with to produce your packaging will affect both its cost, and its quality, so getting the decision right is incredibly important. Different manufacturers may offer different production costs, shipping times, or assurances about their environmental impact that will sway your decision.

If you were a small business looking to revolutionize your customer service, you would look for the providers of the best small business phone systems. Similarly, if you're trying to revolutionize your packaging, you should try to choose a partner that balances the cost, time, and other variables in a way that best suits your brand.
Make Your Brand The Complete Package
When it comes to packaging, there's a delicate balance that needs to be struck. Reducing costs will help your profit margins, but if you compromise on quality, you run the risk of losing customers and sales.

Consider using custom packaging that eliminates unnecessary consumption of materials. Premium packaging means a more appealing brand image, and smaller packaging means lower costs, it's a win-win.

Keep your machinery in good working order, train your teams well on how to be the most efficient, and eliminate the need to add unnecessary extras in order to speed up the whole process.

Consider all aspects of the packaging process, and keep your ear to the ground for emerging new techniques and technologies. Keep all this in mind, and see just how easily you can reduce your packaging costs, without sacrificing any of the quality your customers expect.




Want more great ideas and inspiration? Follow us on social, or sign up for our newsletter for amazing deals delivered directly to your inbox.
StickerYou blog posts are written and published by members of the StickerYou team at our headquarters, located in the beautiful city of Toronto, Canada.