Decorations for Every Season
October 8, 2019
|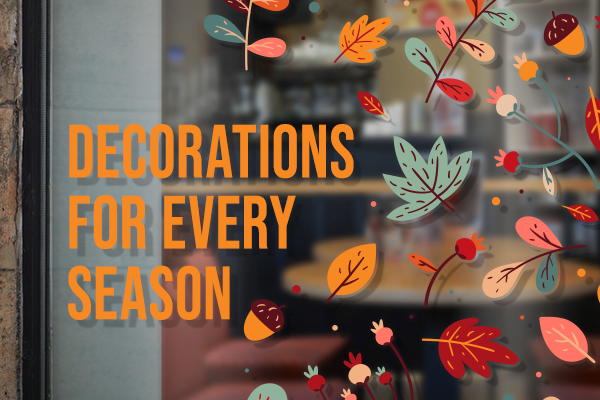 Share this post:
Every winter, buildings transform from plain structures into bright and cheerful displays. Decorations make the long nights of winter a little more bearable, especially here in Canada where it's already dark outside at 5 pm. As a small business owner, you may have already noticed the effect that holiday decorations have on the morale of your employees and the sales in your retail store.

So why have we restricted the benefits of decorations to the holiday season when the same benefits can be experienced all throughout the year?

We should be embracing decorations all year long! We're not recommending keeping your holiday decorations up all year, unless that's your thing, but each season has untapped opportunities for amazing decorating styles. Since many of StickerYou's products are removable, they are the perfect way to change up your signage and decor each season without the commitment. Ordering decorations from StickerYou allows your business to maintain high quality appearances without being burdened by minimum orders or set up costs. Each time you want to change up your signs, whether it's for a season or special event, easily upload and order new signs with StickerYou's online custom product maker and your new signs will be at your door in no time. This blog post will explain why you should decorate your business throughout the whole year and offer a few easy and inexpensive decoration ideas to get you started.
Why You Should Decorate Your Business
Happy employees are productive employees! Whether your business is in an office environment or retail store, changing up seasonal decorations will help boost worker morale. High work morale benefits both your employees and the company as a whole. Numerous studies show how working conditions affect an employee's job satisfaction, which correspondingly affects their performance, engagement and retention of the job. Decorating your business environment is an easy technique to boost job satisfaction without a large price tag. Changing up the business environment often also keeps employees from falling into auto-pilot. Walking into a newly-decorated office every three months will give employees a boost of excitement in their day to day work, rejuvenating their love of their job.

Changing up the decor in a retail store is an effective, yet inexpensive, way to increase customer traffic. With seasonally changing decorations, returning customers are more enticed to come back each season to see what is new. People walking by on the street are also more likely to take notice of the store and want to check it out. Depending on the extent of your decorating, your store may even turn into a selfie hotspot. Customers will want to post pictures of your store on their social media, advertising the store to their friends and followers for free.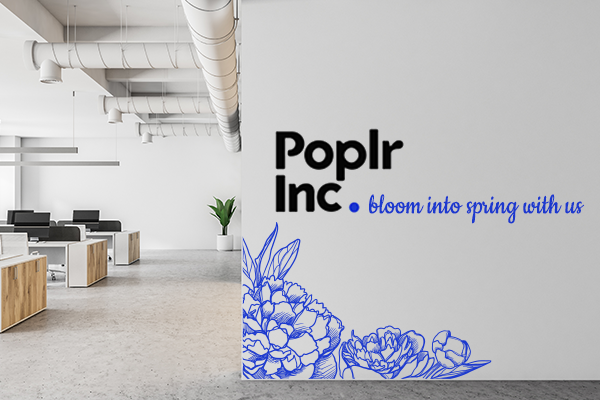 Minimalist to Extravagant Decor Ideas
From minimalist to extravagant designs, StickerYou has amazing customizable products to create the best decorations for your business. By customizing your decorations, you have the opportunity to ensure a high quality, professional looking design that doesn't sacrifice function for fun. Customization allows you to incorporate your logo, promotions or products into your decoration designs, allowing for your decorations to replace otherwise normal signage or advertise seasonal specific items. While StickerYou's products are perfect for creating these non-permanent decorations, they are also made for regular business use. Because of this, all of StickerYou's products are made from high quality, durable materials that won't peel off or fade like most bargain decorations would.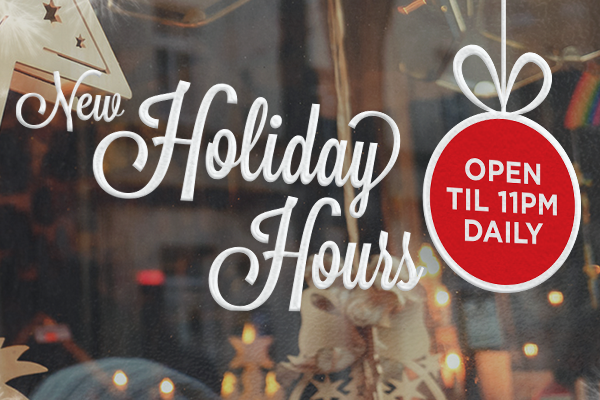 Subtle Decor Changes
For subtle decor changes, simply adjust the colors of the signs and displays that are always in your business space to correspond to the season or event that you are decorating for. Something as simple as changing the color of your logo design from season to season is a low-key change that can still bring noticeable transformations to the office vibe.
Colors are a powerful tool to promote associations of certain ideas and emotions into your office space. So, when you want to change the color scheme of your office space, keep color associations in mind as you are choosing what colors to use. While using the right colors can positively impact your space, using the wrong colors can be a downer on your work environment. Check out some advice for choosing the right colors here. Note; color associations are culturally specific, so your color scheme for your office space in North America might have to look different than the color scheme for your office space in Asia. Good thing you can order as many design variations as you need since StickerYou does not have minimum order limits.
Decals are great for temporary (or permanent) designs or signage for any space. Wall decals and floor decals can display information or designs on any flat surface, including brick and pavement. Decals can be used to make any normal surface into a beautiful summer view or potential winter selfie spot. Having full control over your decal design allows for your decorations to meet whatever degree of extravagance you want. With StickerYou's online decal maker, designing a minimalist display is as easy as making an extravagant display.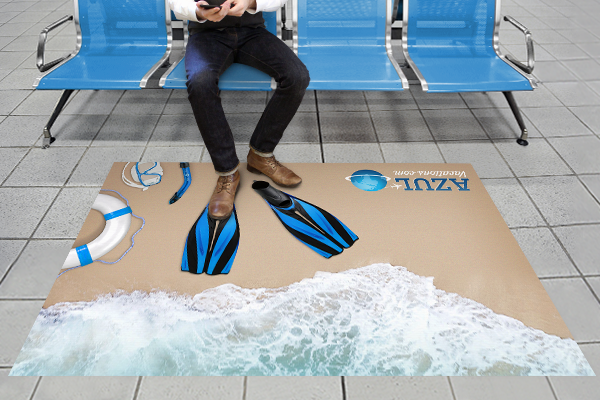 Striking Styles for your Store
Great decorations can make your store a landmark to visit during a holiday season. Whether people can't walk by without coming inside to look around or others going out of their way to visit the decorated store they've been hearing all about. We at StickerYou just opened our first retail store and are excited to decorate it for the first time for the fall season! (Read about our new store here) One idea for fall that we have thought of so far is sticking removable stickers of colored leaves on our walls and floor. StickerYou's removable stickers are perfect for printing out decor that can be stuck on anything, like walls, or cash registers, with no residue or marks left behind when the stickers are removed. If you come visit our store this fall, maybe you will see these colored leaves, or bat silhouettes around the ceilings, or werewolf footprints on our floor, or pumpkins decorated with our cool decal designs, the possibilities are limitless!
Some other signs that are fun to temporarily change up whether you're in a retail or an office space are the washroom signs. For example, making men's and women's washrooms into witches and warlocks, or Sugar Plum Fairy and Nutcracker. A hand wash station can be changed to 'wash your claws' and direction arrows can easily adapt to reflect the weather outside. When your order from StickerYou, all of your new signs can be stuck right on top of your normal signs and then easily taken down when the season is over.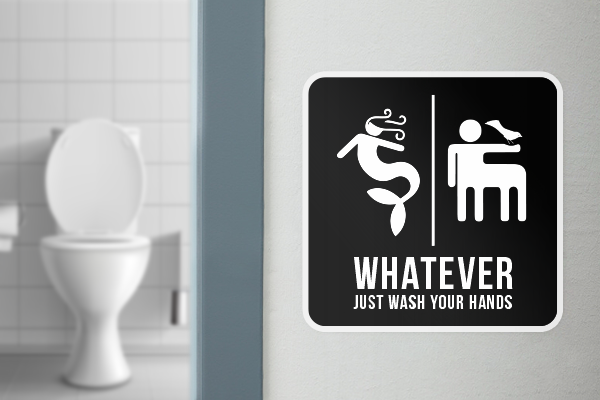 For more seasonal specific decoration ideas, check out StickerYou's Pinterest boards for some tutorials and inspiration for ways to decorate your space with StickerYou's custom products. Afterward, tag us @stickeryou in the photos of your newly decorated spaces so we can see what you've created!
Want more great ideas and inspiration? Follow us on social, or sign up for our newsletter for amazing deals delivered directly to your inbox.