Stories That Stick: Coming Together
March 20, 2020
|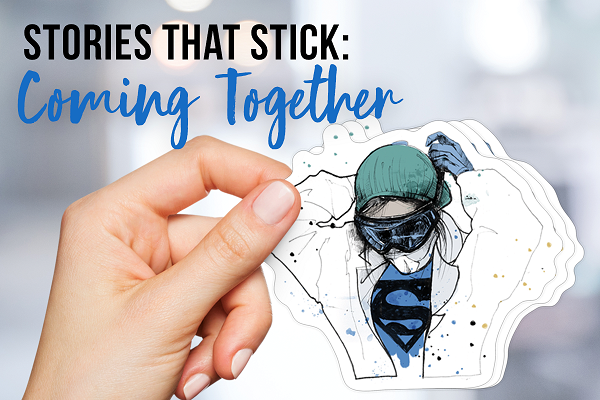 Share this post:
We're all in this together.
Flattening the curve
demands a fight on all fronts, and our customers are amongst those leading the charge. Your uplifting stories, adaptability to change and profound creativity have been truly remarkable. We are deeply grateful for your efforts.
We first saw this image of a medical care professional donning a mask while wearing a Superman shirt under their scrubs when a customer uploaded it to print stickers. Our customer, an emergency care worker in NYC, wanted to give the stickers to fellow medical care professionals to boost morale. We soon saw more customers across the US and in Canada uploading the same image.
We traced the work to artist
Sara Paglia
(
@sarapaglia
), living under lockdown in Italy. We reached out to Sara to learn more about her art, life in lockdown, and the role of art in times of crisis.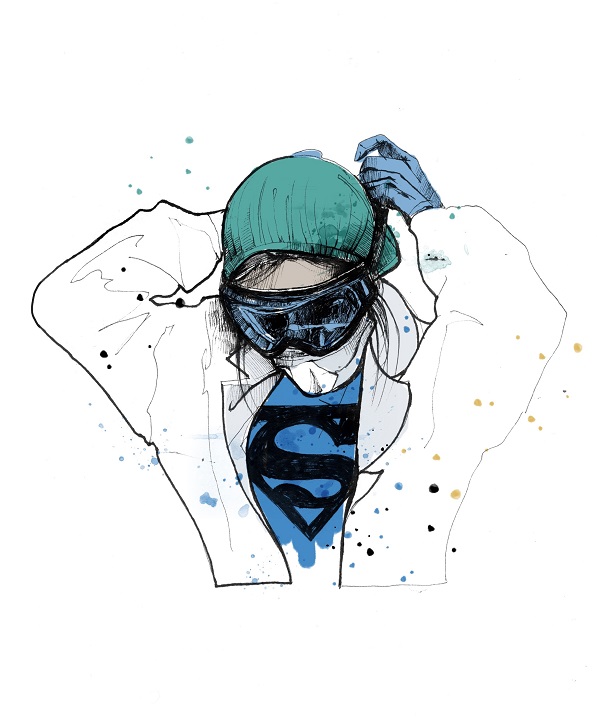 SY: Italy has been hit very hard by the COVID-19 pandemic. How are people dealing with the lockdown and the stress? How are you coping yourself?
SP: Yes, it's a very difficult time for Italy and for the rest of the world. In my entire life, I've never faced such a time as this. We are all scared because we are fighting an invisible enemy. There are many victims, it is necessary to stay safe. I live through moments of optimism and pessimism, sometimes even in the same hour of the day!
SY: The image of the medical worker donning a mask is a powerful one. What inspired you to create it?
SP: I realized how much work the doctors are doing. Grueling shifts under pressure. Hospitals are collapsing, and they are the real superheroes in this historical moment who are doing their utmost to save us from this hell.
SY: This image doesn't require words for others to understand its meaning. If you were to use words to express your feelings to others about the COVID-19 pandemic, what words would you use?
SP: I draw because I struggle to express myself with words. Sometimes nothing communicates more than an image. If I posted the sentence "doctors are superheroes" it wouldn't have traveled around the world.
SY: How would you like to see this image used by other people?
SP: I wanted to donate this illustration to all doctors and hospitals as a way for us to applaud them for all the overtime they are doing. I'd like to see it on all of our social networks, on the walls of hospitals, in the homes of people who have recovered.
SY: What role do you see art playing in uncertain times like these?
SP: Art is the only way. Its beauty unites us, and consoles us.


Sara isn't the only one creating images that spread awareness and support during this time. Many of our customers are coming together to do their part with creative stickers that teach, inspire and console.
View some of their inspiring artwork examples here.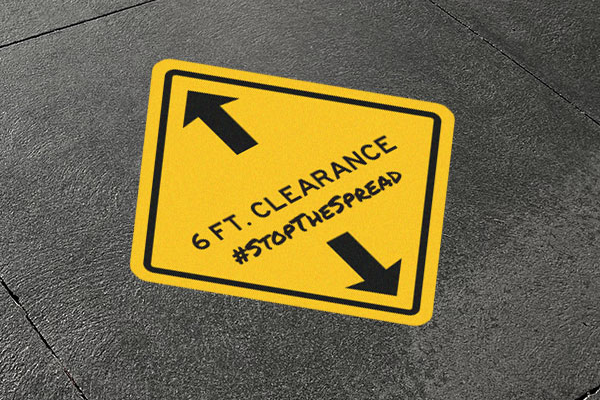 Want more great ideas and inspiration? Follow us on social, or sign up for our newsletter for amazing deals delivered directly to your inbox.
StickerYou blog posts are written and published by members of the StickerYou team at our headquarters, located in the beautiful city of Toronto, Canada.