6 Unique & Unexpected Ways to Use Temporary Tatts
May 21, 2019
|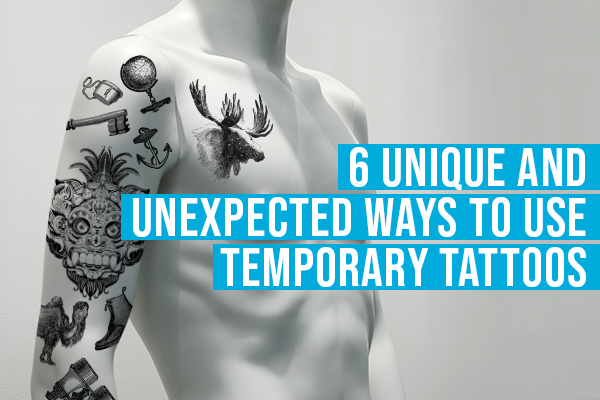 Share this post:
Temporary tattoos are crowd-pleasers for both kids and adults alike. They're inexpensive, easy-to-use and most importantly, super fun! At StickerYou, we're always looking for innovative ways to make what matters stick and we started brainstorming about how our high-quality temporary tattoos can be used to decorate more than just skin. We've come up with six unique and unexpected ways you can use temporary tattoos to style your life.


Personalize Party Decor
Themed parties are the best kind of parties. Every self-proclaimed party planner knows the importance of creating a menu that reflects the theme of the event, but very few know that temporary tattoos are the secret to personalizing your existing drinkware for any special celebration. Since temporary tattoos apply cleanly to clear plastic party cups, champagne flutes, cocktail glasses and pitchers, this is a clever way to carry through the theme of the event, establish colour palettes and create some truly memorable personalized decor.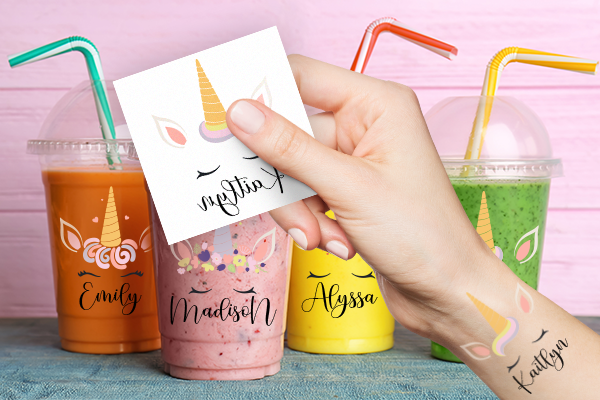 Hack Any Holiday Craft
Everyone loves a good holiday craft and temporary tattoos are an easy way to elevate any seasonal art project. Temporary tattoos can be used as a no-carve alternative for decorating pumpkins at Halloween or as a genius Easter egg decorating hack that will be sure to impress every guest.
Use customized temporary tattoos
to personalize any Christmas ornament; simply spray the tattoo with a protective enamel spray to seal the tattoo so that the ornament can be used for years to come.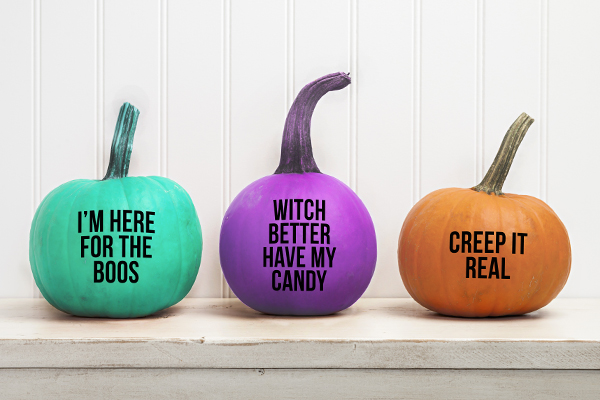 Make Affordable Nail Art
Custom nail art doesn't have to be expensive. Use temporary tattoos for an affordable way to take a DIY manicure and pedicure to the next level by creating your own personalized nail art with temporary tattoos. After the base and color coat, press on a temporary tattoo onto the nail bed, followed by a top coat.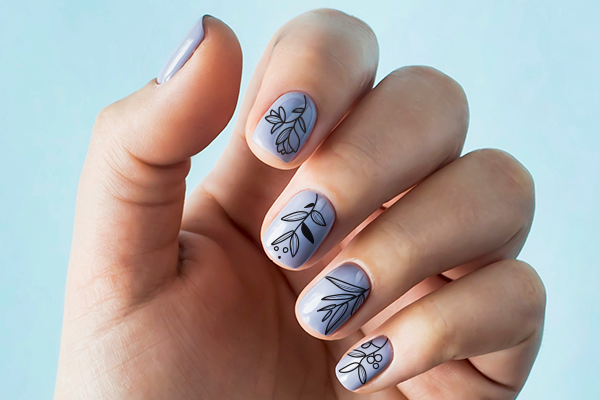 Keep the Kids Safe
Every parent knows the sinking, stressful feeling of having a kid wander off in public. Minutes feel like hours and your mind can't help but race through the worst-case scenarios. Applying a customized temporary tattoo to your child with your cell number is one of the simplest ways to gain some extra peace of mind on your next outing to the amusement park, zoo or sports game. This customized tattoo will help staff reunite you with your lost child more quickly if they ever found themselves in this common situation.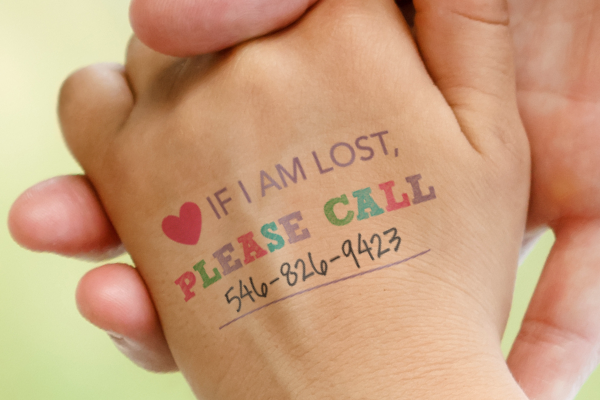 Makeover The Mannequins
As soon as you see how easy it is to apply temporary tattoos onto mannequins (and how incredible it turns out) you'll wonder why you hadn't thought of this cool hack sooner. Tattooed mannequins are a unique way to add some extra personality to a retail store or sponsored events, stand out at trade shows and put a smile on customers' faces. Purchase durable, high-quality temporary tattoos that are waterproof and weather resistant so that they'll last, but can also be easily removed and will leave the mannequin damage-free.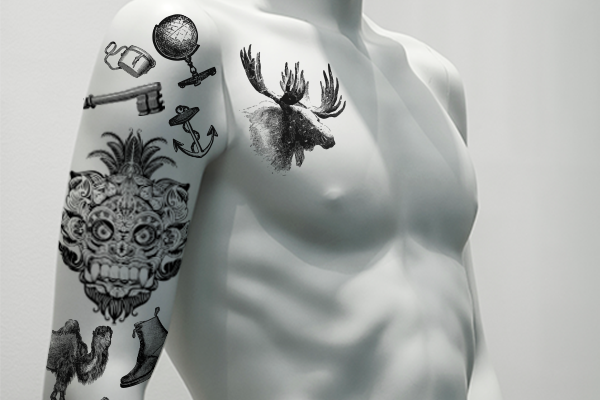 A Faster Alternative to Face Painting
Face painting is always a crowd-pleaser at sports games, birthday parties and during holidays like Halloween, Day of the Dead and the Fourth of July, but the truth is that face painting is messy, time-consuming and can be tricky for people to do well at home. Applying customized temporary tattoos is a great alternative to face painting if you want to decorate your face quickly and with more intricate designs, or if you want a mess-free way to keep a group of kids entertained at a birthday party.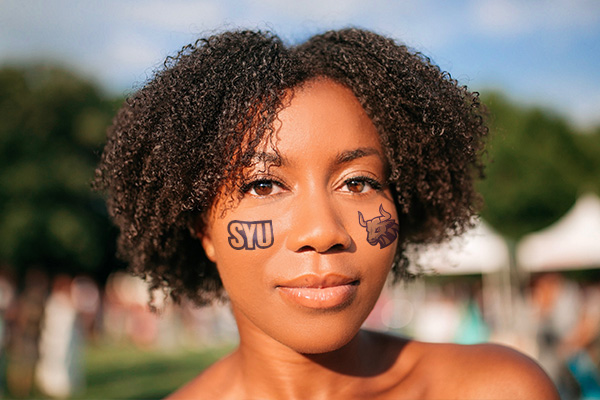 Want more great ideas and inspiration? Follow us on social, or sign up for our newsletter for amazing deals delivered directly to your inbox.
StickerYou blog posts are written and published by members of the StickerYou team at our headquarters, located in the beautiful city of Toronto, Canada.