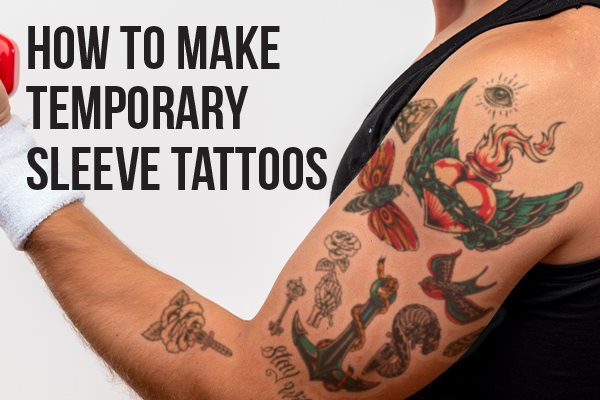 What if we told you that you could get the experience of having as many tattoos as you'd like, without the worries of high costs and permanence? Get the look of regular tattoos without the commitment using our temporary sleeve tattoos!

Using our Online Editor, you can fill up as many different pages of temporary tattoos as you desire with different designs, and print as little or as many as you'd like - with no minimums! This is perfect for testing out different tattoo ideas, promoting your business at events and gatherings, or simply creating an epic costume.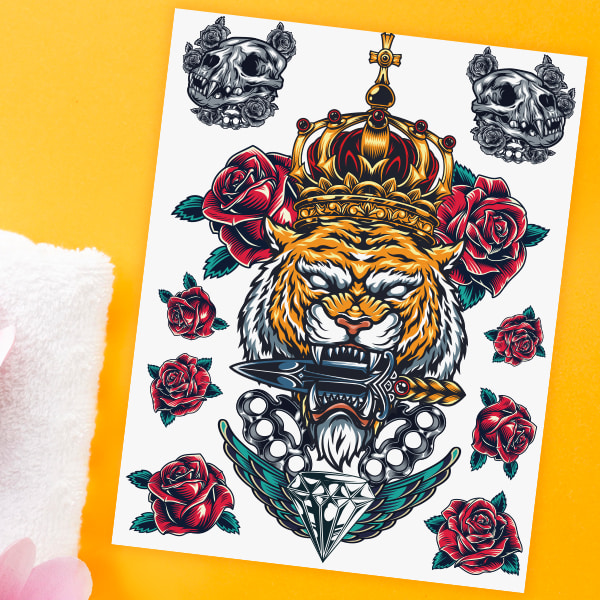 Get the sleeved look
Our tats make it easier than ever to create your very own customized, personal temporary tattoo sleeve. Upload your own art designs and illustrations, or choose from our wide variety of artwork available in our Online Editor - the choice is yours.

These tattoos can easily be applied in minutes, and will stay put for days until removed. When it comes time to remove them, they also peel with ease and leave no added gunk or residue behind!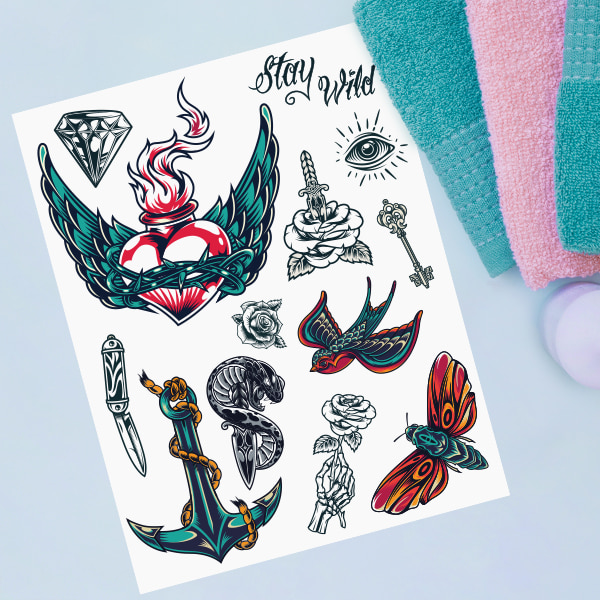 The uses for custom temporary sleeve tattoos are endless - from business growth and awareness, to personal expression. Got an event coming up you're sponsoring or attending? Consider taking some tats with you to hand out, and create an interactive experience with attendees!

Need some custom designs for a costume or performance? Create your sleeves to solidify the look. There are countless ways you can leverage temporary tattoos to find the perfect style for your needs, so let's get creative!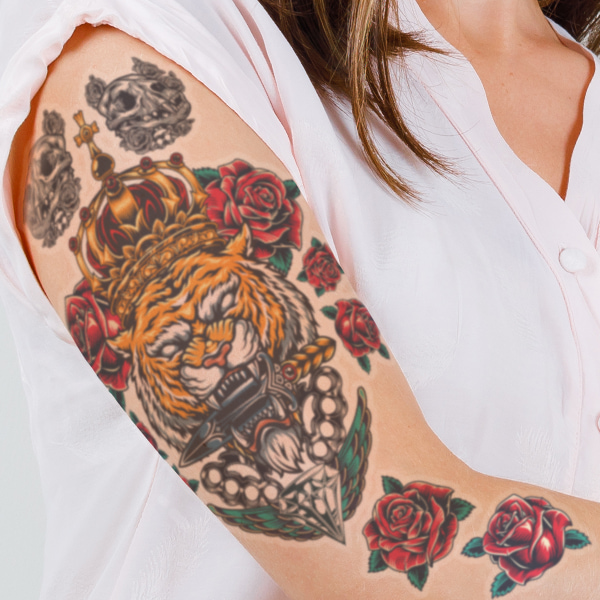 How to apply temporary tattoo sleeves
Now that you've created your sleeve temporary tattoos, here are 5 quick steps to make your application looks seamless and realistic:
Shave the area you're applying the tattoo to
Prior to application, clean the area with rubbing alcohol and a cotton ball - allow to dry
Wet your sponge (damp, not soaked)
Peel the plastic cover off your temporary tattoo and apply face down, place your damp sponge on top, and hold for approx. 30 seconds
Once applied, dust the area with baby powder or translucent setting powder for a natural, skin-like finish (that also photographs well!)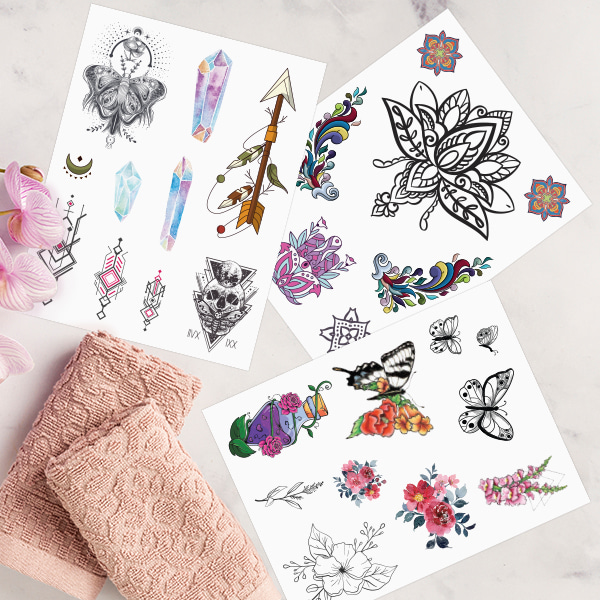 So, what are you waiting for? Head over to our Online Editor to upload your designs (or choose from ours) and create your custom temporary tattoos sleeve masterpiece! Got questions or need some assistance with a custom request? Send us a live chat message, or fill out this form and we'll be in touch!