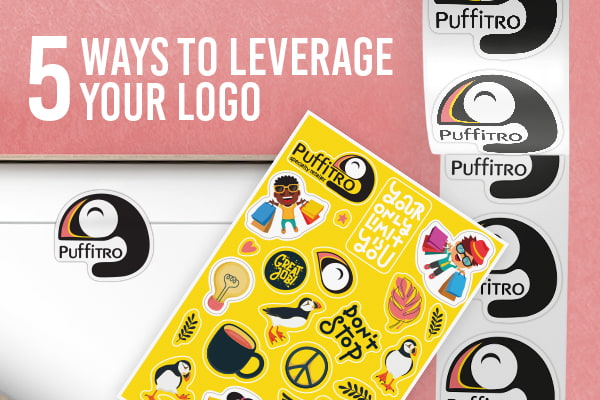 Share this post:
Branding your business doesn't have to be complicated - all you need is your business logo!

Using your logo paired with custom products, you have all of the tools necessary to turn your business into an awareness powerhouse - here's how:


Transform generic apparel into branded uniforms for your employees
Your branding should extend far beyond physical products and signage - consider incorporating various wearables into your strategy! Create matching uniforms for your employees and representatives using our iron-ons or personalized patches.

These can be cut to any custom shape, making it easy to transform bulk t-shirts, dress shirts, hoodies, and so much more into a casual, cohesive uniform. Not only will this make employees easy to spot for customers, but it will establish more of a brand presence in your storefront and offices.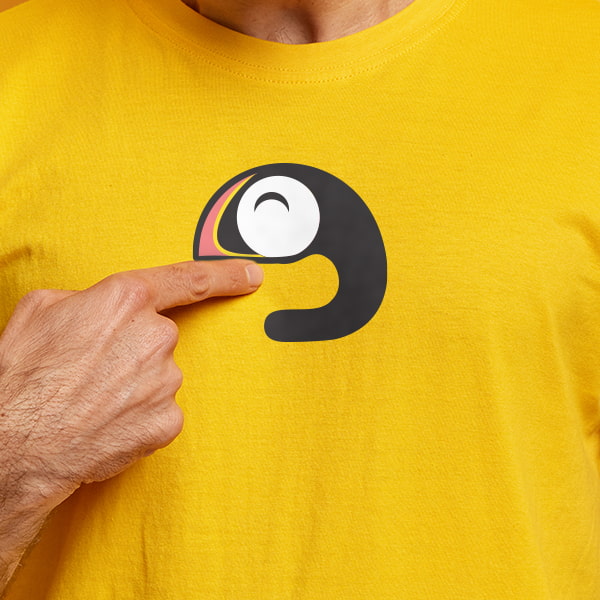 Add some branding to your packaging and e-commerce orders
If your business does e-commerce or pick-up orders, it's always a good idea to ensure you're solidifying your brand identity. Amp up your unboxing experience by using our roll labels as an enclosure on your product wrapping.

Our labels are incredibly versatile, making them excellent for product packaging, but also make a great replacement for tape or other enclosures you use to prepare your product boxes. Establish a relationship with your customers, and delight them by going the extra step with your visual presentation!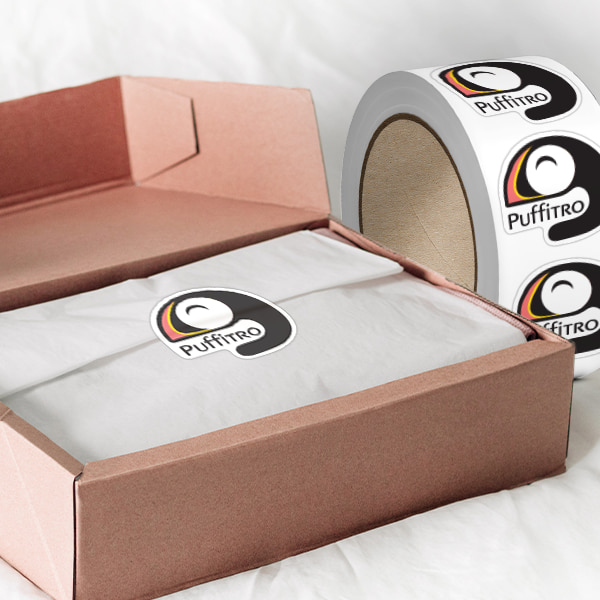 Brand your office space or storefront with wide-format decals
Believe it or not, your walls and floors are an often overlooked opportunity to add your branding to your space - think of it as free real estate. Using our wide-format decals, you're free to create large prints of your business logo or messaging that can be applied to any smooth surface.

This is great for incorporating your brand identity into your office space, or printing signage for a sale promotion for your customers to stumble across. You may even consider including your social media handles, website, or contact number - so customers are in-the-know about how they can get in touch!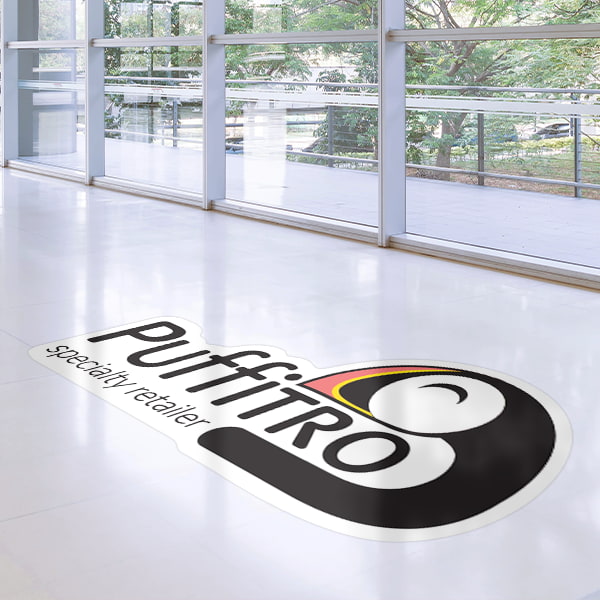 Giveaway stickers featuring your business to let your customers do the marketing
From networking events and tradeshows, to employee celebration and appreciation - custom sticker pages unlock the ability for people to interact with your business. Let's face it, stickers end up on water bottles, laptops, phones, and notebooks - and continue to raise awareness for years to come.

Hand out these sticker pages to clients alongside a purchase, turning them into brand ambassadors at an extremely little investment cost. By doing this, they'll be marketing for you on-the-go, and generating leads for you in their day-to-day lives! Alternatively, you can display hang tag stickers of your business along with other interesting designs.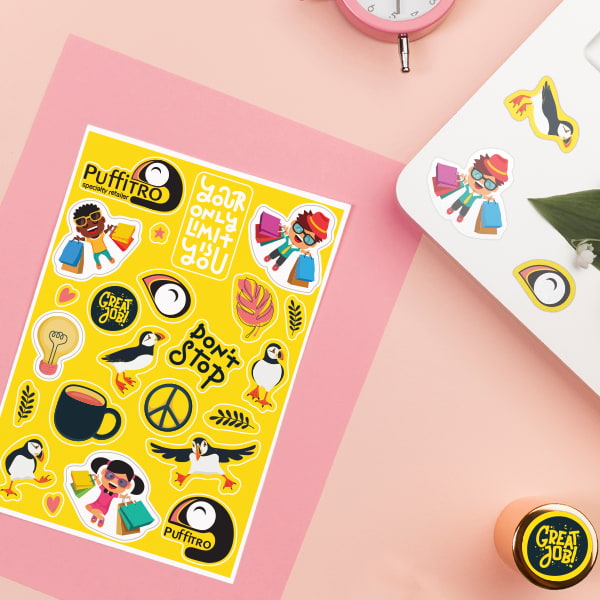 Guide foot traffic to your business location using directional street decals
How do you get new clients in the door of your storefront? Easy - guide them! Using directional decals, you can point out access to your office or retail space, and reel in new customers without having to lift a finger!

Our street decals can be applied outdoors, on rough surfaces, and will stay put until removed. If your business is hidden or hard to find, this will make a huge difference in terms of the sheer volume of traffic you see on a daily basis.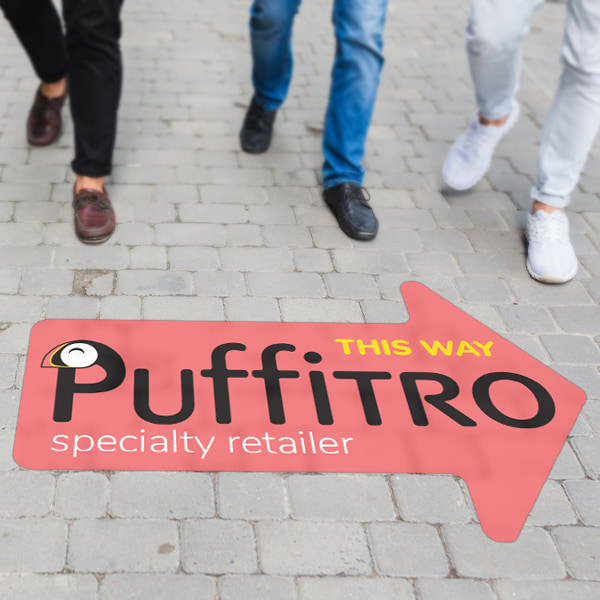 Want more great ideas and inspiration? Follow us on social, or sign up for our newsletter for amazing deals delivered directly to your inbox.
StickerYou blog posts are written and published by members of the StickerYou team at our headquarters, located in the beautiful city of Toronto, Canada.