Decal the Halls | Personalize Your Holiday!
December 3, 2019
|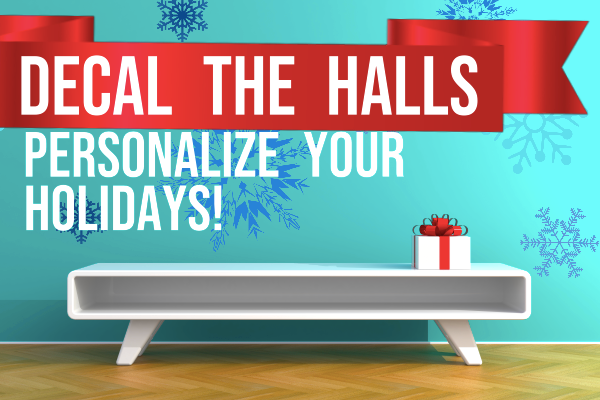 Share this post:
It's the most wonderful time of the year! We at StickerYou are getting ready for the holidays and as a business that knows the value of customization, we know that personalization can take your holiday celebrations to the next level. StickerYou's custom products provide some of the best holiday-life-hacks that will help make holiday prep easy, help you give out the best gifts and keep your holidays stress free.
Decal the Halls
If you are decorating your home, custom wall decals are perfect to temporarily transform any wall into a candy cane or winter wonderland. Being able to customize your decorations through personalized wall decals allows you to match your seasonal decorations to your existing room decor. Whether you're looking to make subtle festive room accents, or transforming your home to look hallmark movie worthy, you can easily design and install StickerYou decals without worry of damage to your walls.
Also, if you're decorating outside, outdoor decals can stick onto brick and stand up to the harsh conditions of a snowstorm, but still peel off without harming your walls when they're time to take down.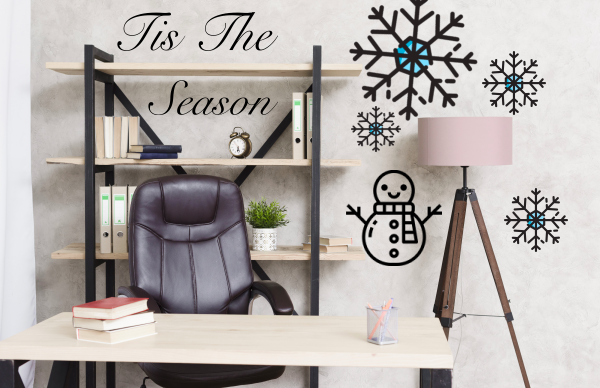 Let it Snow - Prepare without leaving your house!
It's getting cold outside, and especially if you're doing most of your shopping online anyway, there's no need to go to the mall just for wrapping and generic cards. StickerYou's new online sticker maker can help you customize and order all of your holiday sticker-product needs, without leaving the couch! In just a few days, that great stickeryou package will arrive at your door and you are ready to go for the holidays!
Cards
StickerYou's address labels will help make mailing our cards easy and speedy this year. Your labels will be shipped right to your door and then your cards and envelopes can be addressed while sitting on the couch! Custom address labels and custom stickers for your cards and envelopes are equally cute and helpful as they can help make your cards personal and it saves you the trouble of writing out addresses. Custom address labels are easy to make and can be fully customized to the interests of your family, whether you make labels just for the holidays, general labels themed to your favorite sports team or it's never too late to design your own family crest to put on a label!
In addition to address labels, to/from labels can be spruced up to be the centerpiece of your wrapping, not just an add on. Write something more personal, or use family photos on your to/from labels. A really cool to/from label would also look cute on a minimalist wrapped gift, like with craft paper or newspaper and your custom label is the pop of color and centre of focus.

Because StickerYou has no minimum order, you can make a sticker sheet of to-from labels that have each recipients picture on them! This is fun for kids of all ages, but especially young kids who may not know how to read yet!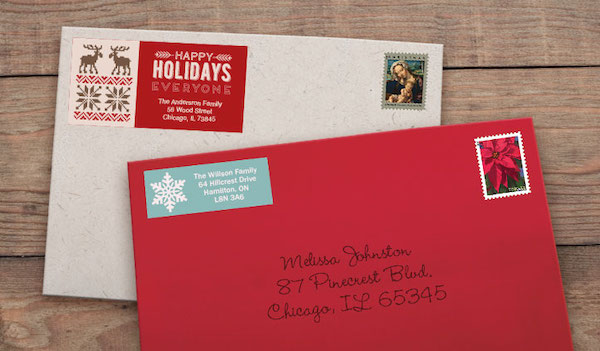 Gifts That Stick!
Stickers are the ultimate stocking stuffers! You don't have to search around to find your nephews favorite Pokemon, because it's easy to upload a picture and make your own die-cut stickers that they will love! Check out the StickerYou store for some pre-designed die cut stickers from artists, stickers of meme's, pop culture and more!
Using custom stickers can also make what would otherwise be an ordinary gift, into an extraordinary personalized present. For example, a plain notebook plus a waterproof stickers of inspirational quotes and family photo stickers will make the perfect custom gift without a big price tag. Personalizing gifts for kids is an excellent way to make an otherwise ordinary toy into 'the best gift ever'. Something as simple as using a custom sticker to replace the name of a game into something more personalized will make your gift unforgettable. For example, any game of monopoly can be transformed into your family-opily with a few custom stickers on it! Or even StickerYou-opoly! (Do not pass go...put on 100 temporary tattoos)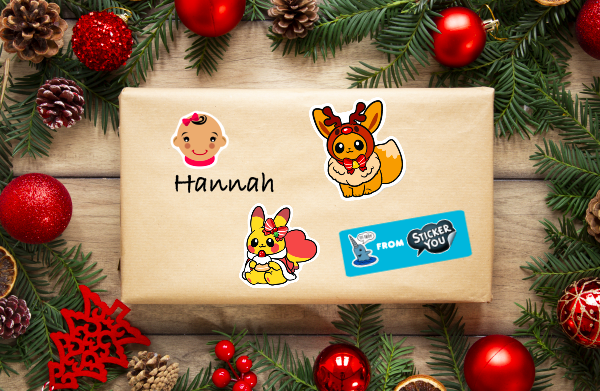 You may need a few gifts that can be prepared to be kind of generic. For things like hostess gifts and group gift exchanges, it's necessary to balance between something that shows some caring and effort put into the gift, and giving something that people actually want to receive. Unexpected gifts can still be thoughtful and useful, even when not made specifically for a person. By putting your time an effort into making a homemade gift, both the gift recipient and your wallet will be grateful. One foolproof homemade yet practical gift idea is a recipe in a jar. Gift jars are inexpensive to make, easy to make in bulk and have Pinterest-worthy cuteness. Some family favorite jar gifts are grandmas cookie recipe, where the dry ingredients are all in the jar and the instructions are printed on the side prompting to just add butter. Adult hot chocolate in a jar is another classic, layer cocoa mix and marshmallows in a small jar and then tie a mini size bottle of irish cream liqueur to the spout with ribbon. Make custom labels for your jars to make your them truly special. You can add your own photos and instructions, like writing 'made in grandma's kitchen' and having baking instructions right on the label.
Another classic hosting gift that you can personalize is a bottle of wine. If you're not home-brewing your own wine, you can still make wine more personal by putting your own labels on-top of preexisting labels. Create your own custom wine bottle label with the Sticker Maker with your own text, photos and vintage year! This can also be applied to any bottle of preference; beer, liquor, or even maple syrup.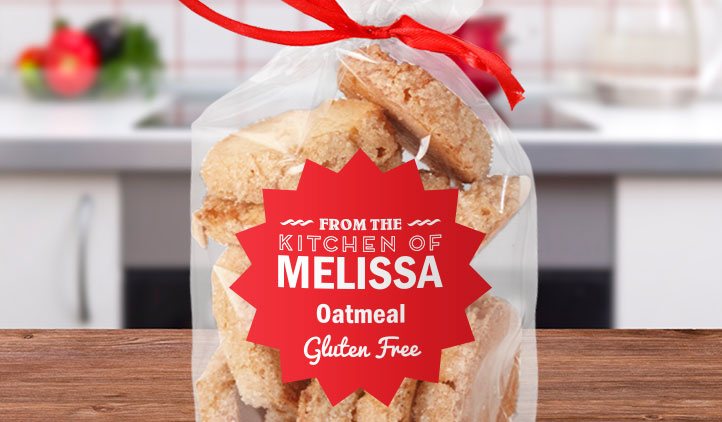 Holiday Prep for Small Businesses
For ideas and recommendations for small businesses to make their holiday shopping run smoothly, check out this blog post on black friday shopping tips. These ideas can be used in any big event, or high density shopping time!
Want more great ideas and inspiration? Follow us on social, or sign up for our newsletter for amazing deals delivered directly to your inbox.
StickerYou blog posts are written and published by members of the StickerYou team at our headquarters, located in the beautiful city of Toronto, Canada.