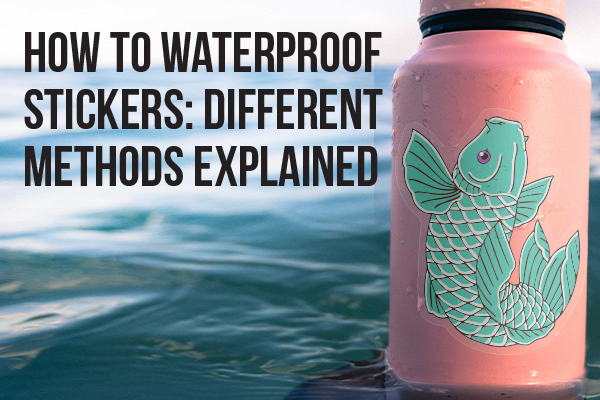 Stickers are highly versatile — you can apply them on almost any surface, from your water bottles and notebooks to your car and gadgets. But before you do, you need to make sure your stickers are made with a material that can hold up well for your intended application.

If you want to put your stickers on surfaces that get exposed to water, they need to be made of waterproof material to prevent the paper from peeling and the ink from running or fading. That doesn't mean you need to look for stickers specifically marketed as waterproof. You can seal any sticker material yourself to protect them from water exposure.
Why Waterproof Your Stickers?
Plenty of sticker materials don't hold up well when exposed to water. If not made for it, the sticker will peel, run, fade, and lose its quality immediately when wet. This limits where you can apply your sticker and sabotages its longevity.

So that you can place your stickers on your water bottles, lunch boxes, cars, and any other object that will be exposed to wet conditions, they need to be waterproof. Waterproof stickers give you the confidence that they will retain their quality even when frequently wet or tossed in the dishwasher.

You can waterproof your existing stickers by adding a protective laminate on top of it, or take it a step further and create your own with waterproof paper, solvent ink, and a strong waterproof seal.
Picking Waterproof Over Water-Resistant Sticker Paper
Waterproofing your stickers starts with using the right type of sticker paper. When you go shopping for one, you'll find that the labels will identify the paper either as "water resistant" or "waterproof". While both mean that the paper has some ability to hold up against water exposure, you need to know the difference between the two terms.

Water resistance means that the paper is able to repel small amounts of water, such as a tiny splash or sprinkle. The droplets of water will typically slide off the paper and prevent damaging the sticker. However, when exposed to wet conditions for too long, such as when washed or soaked, water-resistant sticker paper will not hold up well.


On the other hand, waterproof sticker paper is stronger and more durable even when exposed to wet conditions for long periods. It's typically made with strong adhesive and a sealed surface so that water can't touch the design or affect the adhesive's stickiness.

When looking for sticker paper to use, we recommend going for those labeled as "waterproof". This will give you a stronger base, which you'll further strengthen with a seal or laminate.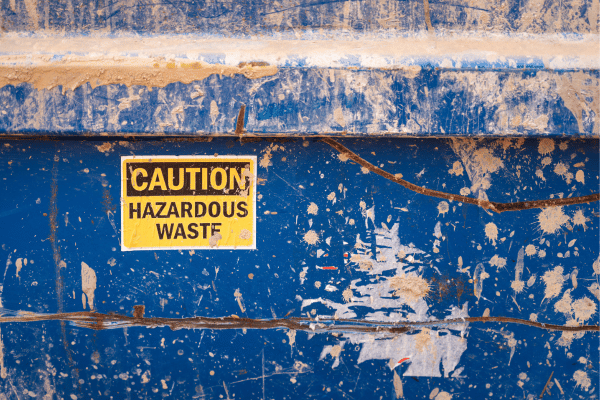 Always Go with Vinyl Paper, Not Regular
Most materials used to make stickers are paper-based, making them highly absorbent. When wet, the paper will get soggy and break down and the ink will run or fade. As such, you can't use regular paper to make waterproof stickers.

A recommended alternative is printable vinyl sticker paper, which is made of water-repellent material. When exposed to water, vinyl won't break down. Instead, the water will simply slide off the surface. When used with UV ink, vinyl paper is highly durable and long-lasting.

After multiple washes, though, the ink can still run on printable vinyl. That's why we recommend adding an additional protective layer on top of the sticker surface. A laminate can protect the ink from water and moisture and makes you more confident that your sticker will retain its quality even when washed frequently.

Printable vinyl stickers topped with laminate can be stuck on car bumpers, lunch boxes, food containers, and water bottles, staying completely protected and waterproof.
How to Make Waterproof Stickers: Step by Step
Now that you know the basics, you can get started creating your own custom waterproof stickers. Here's a step-by-step guide to walk you through the easy process.
Step 1: Create Your Design
First, you need to create your design. If you're making stickers for personal use, you can simply grab a free-to-use image from royalty-free platforms online or make your own using tools like Canva. This design platform has tons of images, text, and other features that make it easy for you to create a design for your stickers.

If you are making waterproof stickers for a business, on the other hand, you'll need to make your own design or licensed art. Procreate allows you to draw your own design digitally, coming with a range of features that are beginner-friendly. You can also create your design on paper and then scan it to save it on your computer.

When your design is ready, make sure to save it as a PNG file. This makes the background transparent, allowing you to easily cut around your sticker with your cutting machine.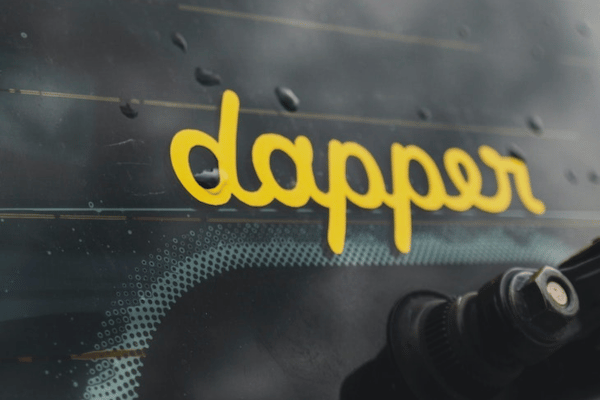 Step 2: Print Out Your Stickers
Now it's time to print out your stickers. For this, you'll need the right sticker paper and a high-quality printer. Since you're going for a waterproof finish, use printable vinyl paper. This sticker material holds up well against water exposure and prints your design with a more vivid color.

The printable vinyl paper will come in either matte or glossy finishes. While you can choose the finish that suits your design best, matte vinyl paper has stronger waterproofing potential.

When it comes to the printer you should use, the most important thing is to make sure it's compatible with printable vinyl. Your paper's packaging will typically have instructions telling you what type of printer is best for it.

You should also consider the type of ink you use. Solvent ink is best for waterproof stickers as it can hold up well to water exposure. However, it's worth noting that this ink is expensive. If you're not using the stickers for professional use, any ink can be a good start.

When your printer, ink, and paper are all set up, you're ready to print your stickers. Make sure to adjust the printer settings before hitting the "print" button. Some settings you have to adjust include the presents, media or print quality, and media or paper type. Most importantly, ensure that "bleed" is turned off.
Step 3: Laminate Your Stickers
Laminating your stickers is a necessary step to make them truly waterproof. This adds an extra layer of protection on top of your sticker so it doesn't get damaged when washed or exposed to rain and other wet conditions.

There are two ways to laminate your stickers: cold lamination or hot lamination.

Which Laminating Method is Best?
Cold lamination does not require heat or a laminating machine. Instead, you use sheets of adhesive laminate, stick them over your sticker with a squeegee, and then cut the excess off. You can also use a laminating machine for cold lamination, running the sticker sheets through the machine in the "cold" setting to get that extra press.

Hot lamination, on the other hand, requires the use of a laminate machine. Here, you put your sticker in between a pouch of laminate paper and then feed it through the machine, which then seals the laminate using thermal heat. While doing this, make sure the pouch is stretched when you insert it so it doesn't come out crooked.

Hot lamination is most preferred because it's able to seal your sticker in place better, giving it more waterproofing potential.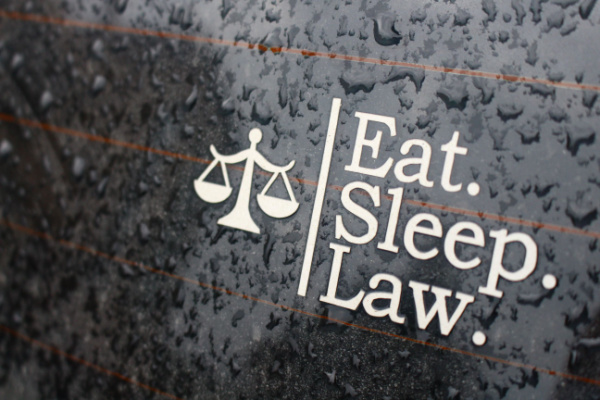 Step 4: Cutting Your Waterproof Stickers
Once you've laminated your printed sticker sheets, you're ready to cut. If you're only producing stickers in small quantities, you can cut them by hand using a pair of scissors. But for larger production runs, you may need the help of a cutting machine, which can also ensure a more seamless and perfectly shaped outline.

If you're using a cutting machine like Cricut, you need to adjust the settings to achieve the perfect cut. For this, you'll be working on the Cricut Design Space platform. Make sure to edit the material settings, adjusting them according to your sticker type.

We also recommend using a cutting mat to help grip your sticker sheet into place while the machine cuts through the laminate. We recommend using a mat with a strong grip so the edges are held securely in place. The Cricut Design Space platform will have a Mat Preview screen that shows you how to position your sheet onto the mat for the best results.

When you begin cutting using your Cricut machine, keep in mind that there may be cases when the blade doesn't cut the sticker all the way through. This is because of the thickness of the laminate. Before lifting the sticker, run another cutting process using the same settings and as many times as needed until the machine cuts the stickers completely.

When that's done, you can proceed to remove the stickers from the mat — but take extra care doing so. To prevent pulling off the backing paper, peel the extra sheets around the stickers first and then lift each individual sticker with a sharp tool.
How to Waterproof Stickers: Conclusion
And there you have it. Whether you're waterproofing your normal stickers or creating your own, our step-by-step guide should provide you with everything you need to get the best results. Waterproofing your stickers is a great way to give them that extra protection they need to withstand water exposure. In turn, this expands the possibilities of application.

Stick your waterproof stickers on your water bottles and food containers to add a touch of personality to them. Or place them on your bumper to give your car some extra pizzazz. Regardless of how you plan to use them, waterproof stickers can retain their quality for years to come.