Is Your Social Media Not Sticking? Let Us Help!
July 23, 2019
|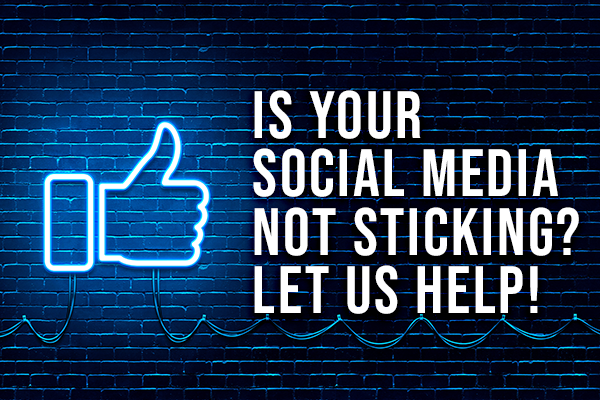 Share this post:
In today's social media driven age, it's critically important for companies to have an impactful and active presence on various social media platforms. For consumers, social networks are the biggest source of inspiration in terms of purchases from companies. A whopping 37% of consumers find and pull inspiration from company social media channels. This stresses the importance of growing your social channels, allowing you to reach and engage with more potential customers! Today, we're going to discuss some methods of advertising that will allow you to grow your social following without shelling out your whole marketing budget.


Beating the Algorithm
We all know how hard it can be to grow your following organically, sometimes it can feel like you're not progressing fast enough. The Facebook and Instagram algorithms have a tendency of limiting exposure that businesses get through organic posts, in order to push them towards paid advertising. So how do you beat the algorithm without breaking the bank?

Sometimes, it's a great idea to go back to basics and explore more traditional marketing strategies. Contrary to what you may think, using old-school marketing techniques is actually a great method to grow your online following and presence. The digital age that we live in today causes social platforms and paid advertising to be overly saturated and dense. This emphasizes the importance and impact of opting for less mainstream forms of advertising, like print! If you can engage with your customers in a physical and substantial way, it opens the gates to relationship building and online interactions.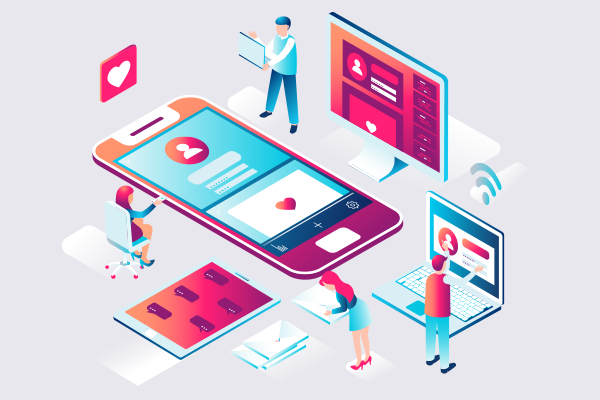 Stickers as a Method of Brand Awareness
Promotional stickers such as custom vinyl stickers are an excellent and tangible product that allows consumers to engage with your brand in an off-line manner. Long before the internet, people were posting and pinning content in a much more physical way.

Do you have a physical storefront or office where you engage with clients? Printing your social media handles on stickers and labels is an excellent way to create free giveaways that are more impactful than simply printing your brand logo. If you have a Snapchat account for your brand, printing your QR code will allow customers to scan your sticker and add you!

Stickers are also a great way to participate in community events, festivals, and pretty much any social gathering. For example, many companies sponsor events like marathons or races, and supply stickers and branded items such as water bottles to be given away to attendees and participants. This is a great opportunity to print your social handles and build relationships with potential consumers. If you'd like your social branding to be more subtle, you can even make some kiss-cut singles, and print a corporate hashtag or your company @ outside of the die-cut line. This allows the sticker to be removed and used, and your branding will remain on the backing.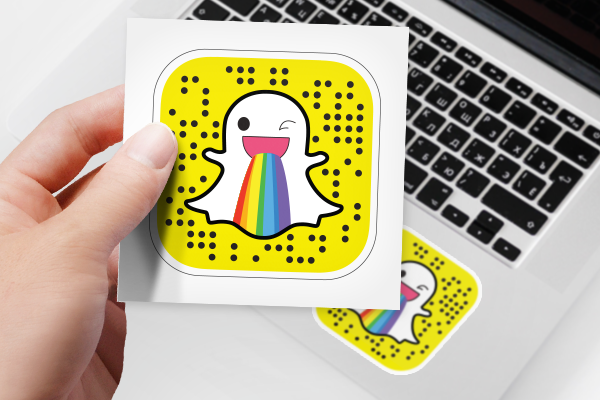 Custom Badges for Events and Networking
Does your company attend networking events like trade shows and conferences? One method to establish relationships with the peers you network with, and ultimately transition those into online relations, is to create custom badges for those attending the event. Using our custom badges, you can create personalized name badges for each of your employees. Alongside this, you can print your individual company handles. When networking and attending seminars, this allows you to advertise your platforms, and promote online exchanges.

Our badges use a magnetic backing, meaning then can be applied to articles of clothing without causing any damage. No more holes in your business shirts! They're also printed on a 60 thou Styrene material, similar to acrylic badges, making them incredibly durable for all purposes - they can travel with you show to show! They can also be ordered in quantities as little as one single badge, so you're not bound to placing high volume orders.

If you're looking for a more permanent solution, our custom iron-on transfers make it simple to turn your unbranded shirt into a uniform that can travel with you. Printing your social handles on the sleeves is a great way to plug your socials without getting in the way of lanyards and badges that you attach to your shirt for shows and events.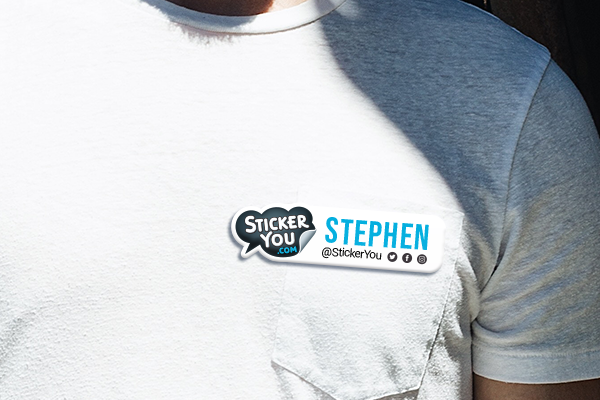 Storefront and Office Signage
One of the best ways to build your online social following over a long period of time is to create custom signage to put around your storefront or office space. When customers interact with your brand, they'll be informed and given an opportunity to engage with your brand on another level.

If you have upcoming sales or promotions coming up, trying to incorporate social media into the mix is a very innovative strategy. For example, you could do a campaign utilizing wall decals, stating a promo along the lines of "Follow us on Twitter and Instagram, then DM us for an exclusive promo code!" This incentivizes your customers to follow you, and also gives them a sense of accomplishment for unlocking an exclusive deal. If you prefer to keep things more simple, creating custom vinyl lettering is an easy way to add your Instagram, Facebook, and Twitter handles to your windows or wall. You may also want to put them on your front-facing windows, so when you're not open and customers walk by, then can follow you online to find out more about your brand. If you're not taking advantage of all the real estate you have, you're missing out on huge branding moves!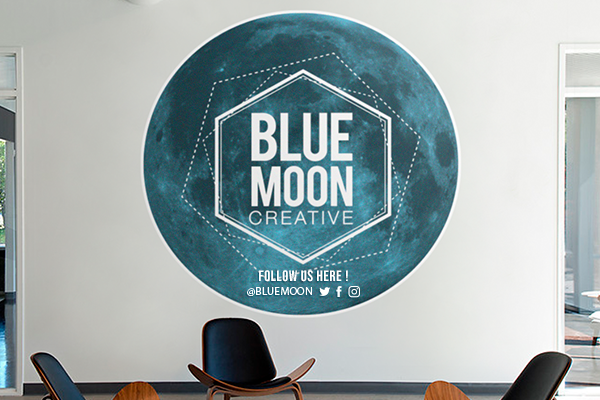 Say it With Skin: Temporary Tattoos
The concept of temporary tattoos is something that continues to excite people of all ages, even to this day. There's something memorable and nostalgic about applying a tat to your skin with water, many people are reminded of the days of Cracker Jack tattoos and getting cute novelty transfers when you bought gum as a kid. Nowadays, temporary tattoos are much more advanced.

We can print your business logo along with social media handles on any size temporary tattoo. This is an excellent way to spark conversation at outdoor events like sporting games, picnics/barbeques, or rallies and protests. Alongside this, temp tats are extremely cost effective, and never fail to get people stoked when you give them out to participants! They'll almost always end up on somebody's skin, where they'll be seen by everyone at said event. Without scrubbing, they'll last for 2-3 days, so this is a great chance to build brand awareness and push potential leads to your social platforms.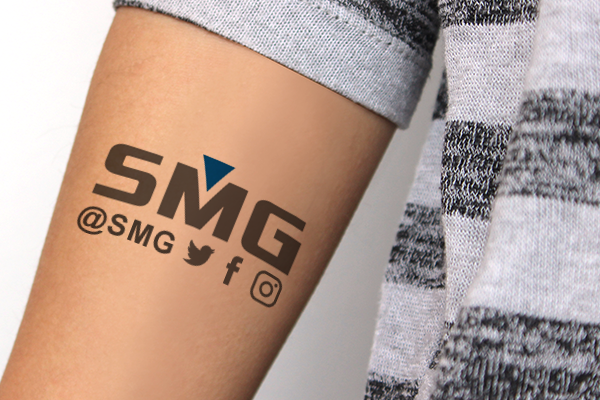 Want more great ideas and inspiration? Follow us on social, or sign up for our newsletter for amazing deals delivered directly to your inbox.
StickerYou blog posts are written and published by members of the StickerYou team at our headquarters, located in the beautiful city of Toronto, Canada.