10 Ways to Leverage StickerYou
February 4, 2020
|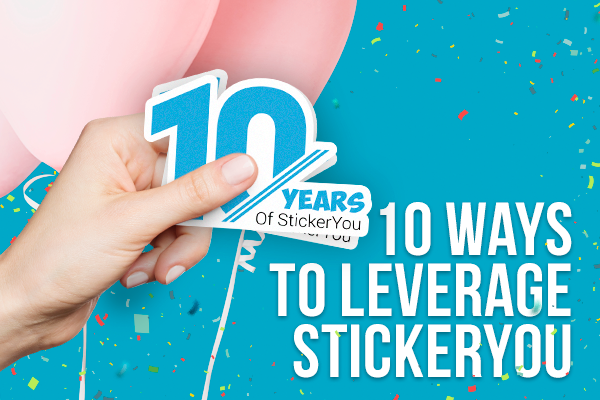 Share this post:
We did it - we've made it to the incredible 10th anniversary of StickerYou, and it's all because of amazing customers like you. Today, we've brainstormed 10 ways in which you can leverage StickerYou to make the most of your business and personal life.


1. Product Packaging
When it comes to selling tangible products and goods, having visually appealing packaging is essential. Selecting your packaging is one of the largest opportunities for you to differentiate yourself against competitors, and show your potential customers what makes you unique and special. If your packaging is currently lackluster or too simple, incorporating some roll labels is an excellent easy solution to bring your brand to a new level. We offer a wide variety of different substrates like foil, matte, and writable roll labels, so you're sure to find the perfect material for you!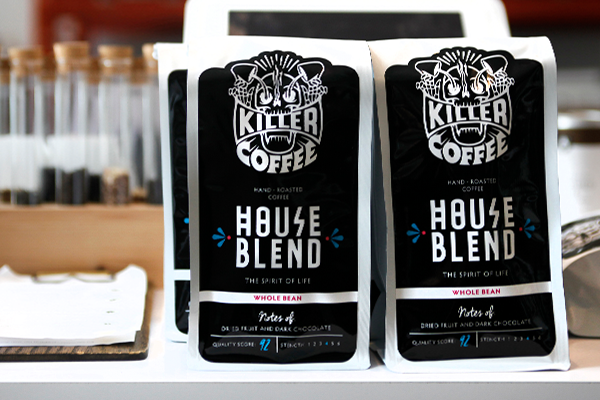 2. Storefront Signage
Take advantage of all your available real estate, and fill it with some exciting signage! Businesses often forget the power of signage, and don't take advantage of the plethora of possibilities. Printing up some floor and wall decals will give you more diverse areas to solidify your brand message. If you have a mission statement or motivational words on behalf of your company, these products will surely help you communicate this!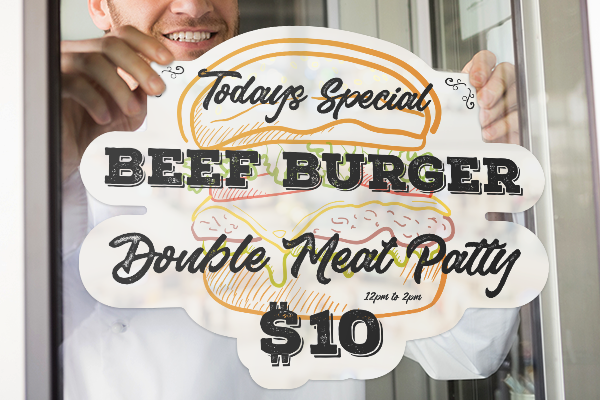 3. Swag and Giveaways
Printing some memorable product to offer your fans and customers is always a good idea. If you attend trade shows or networking events, offering some swag will ensure your audience remembers you, and will aid you in retaining top-of-mind brand awareness. Products like die-cut singles of your logo, or some inspiring artwork will entice your audience, and allow them to engage in your brand. They'll often end up slapped to phone cases, water bottles, and desks, where they will continue to raise brand awareness for many years to come!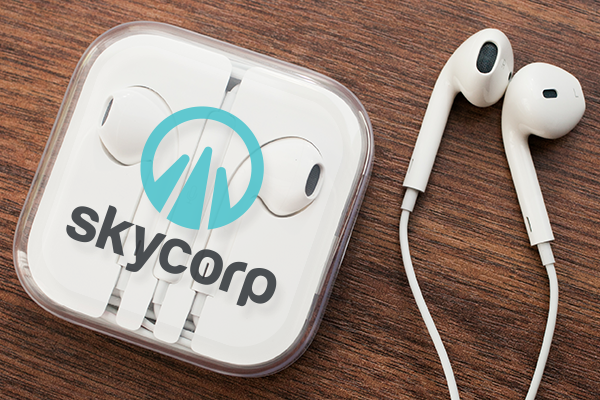 4. DIY Projects
Who doesn't love a good craft? DIY projects are fun to do with your friends and family, and are a great way to create something special and personalized to your own experience. From scrapbooking with sticker photos to creating custom jackets, pillow cases, or glass transfers (using temporary tattoos), there's a plethora of craft ideas you can bring to live with our products. If you'd like some inspiration, you can check out our recent blog post!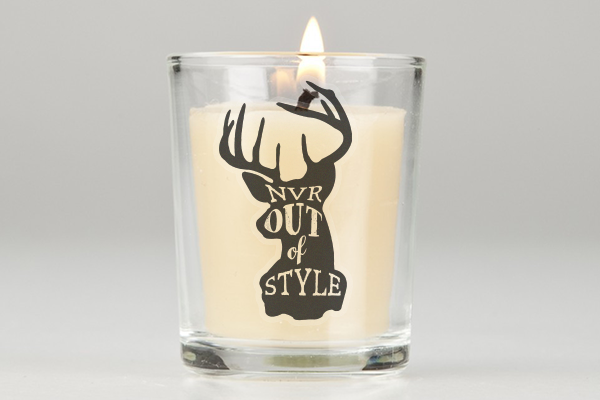 5. Custom Apparel
Let's be real, we all love clothes - especially when they're custom. Creating personalized apparel can be great in both business and personal aspects. If you own a business or manage employees, you can create some simple custom uniforms using our printed canvas patches! If you're looking for a more temporary solution, we also offer name badges with magnetic backs. For your personal life, why not make some custom tees or hoodies using our iron-on transfers? We have absolutely no minimums, meaning you can order as little as one single iron-on. No need to break the bank to get crafty!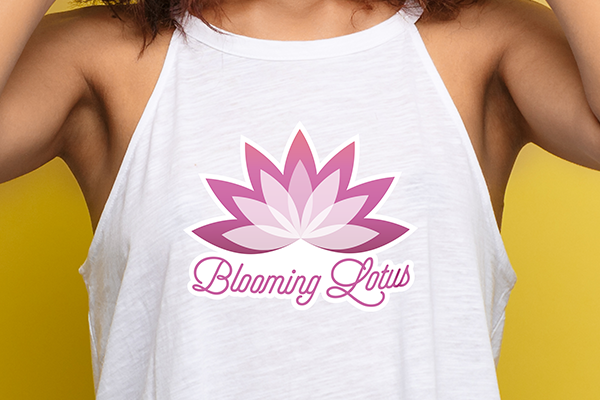 6. Guerrilla Marketing
Looking to try something new for your business? Guerrilla marketing is always a fun tactic. Handing out some free die-cut stickers on the street, or sneakily putting up an eye-catching street decal is sure to turn some heads and get individuals curious about your brand. The secret to success with the guerrilla strategy is to focus heavily on delivering compelling artwork that evokes emotions, and leaves a lasting impression. If you need some more tips and tricks, check out this blog post full of wicked ideas!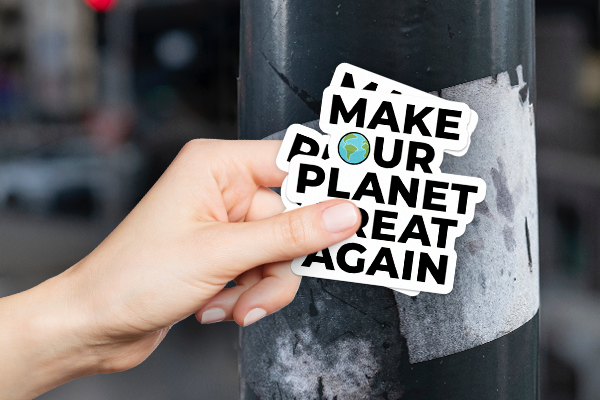 7. Events and Celebrations
It's party time! If you're hosting an event, whether for fun or for networking and business, custom swag is a surefire way to have a good time. One fun decoration idea is to buy some of your favourite wine, soak it in order to get the label off, and then apply your own custom wine labels. The result is a completely personalized design, fit to suit whatever event you're throwing! If you're feeling generous, you can even make some for your guests to take home as a small gift.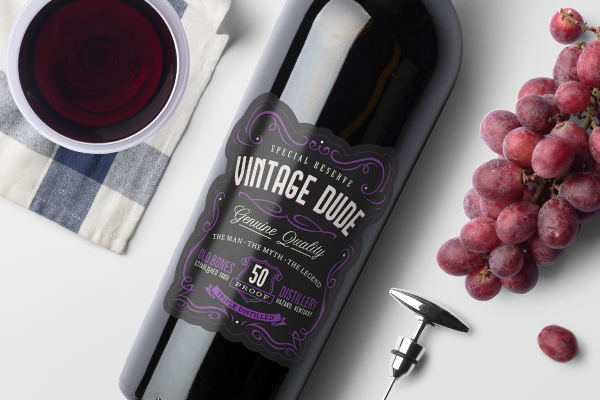 8. Creative Expression
Express yourself! At StickerYou, we are founded on the goal to enable personal expression and creativity. However that may be, we have products that you can use to channel your artistic flare. If you're into making art like paintings or sketches, you can print them as stickers and slap them around the city. Wanting to try a tattoo design before committing? Get it printed and wear it for a few days! Looking to revamp your space? Print some inspiring visuals as decals and poster up your bedroom - the options are truly endless.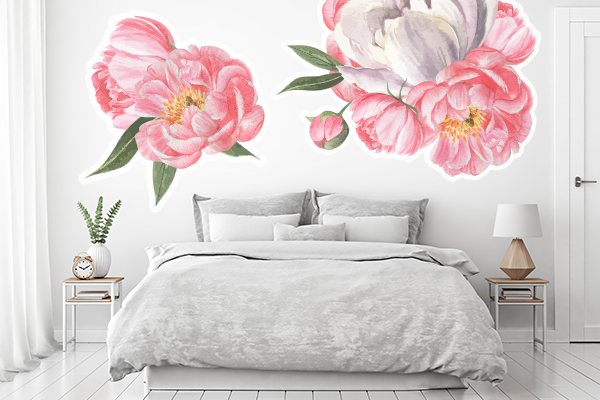 9. Office and Home Organization
Keeping organized is a major priority when it comes to ensuring success and staying on track. Got a lot of files and folders you need to keep track of in your cabinets? Make some custom labels to indicate what's in each one! Sick of going through stacks of boxes to find what you're looking for? Smack some stickers on there so you know what's inside (this is also perfect for moving and storage). Staying organized doesn't have to be so complicated!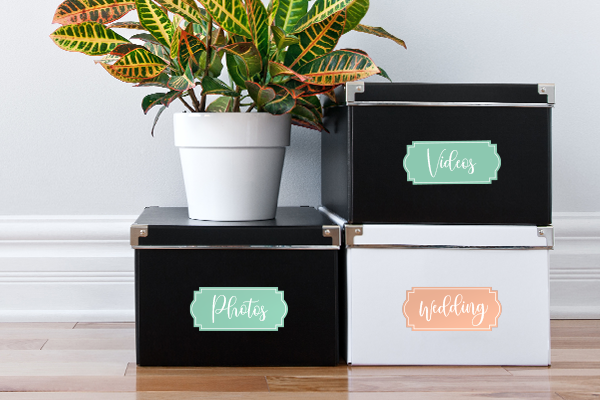 10. Company Branding
How good is a brand without good branding? Consumers often make impulse decisions when interacting with products, and oftentimes the purchase decision comes down to the overall branding. Luckily, we're proud to be your one-stop shop for all products when it comes to branding all aspects of your business. If you need a quote for some custom work, or would like assistance deciding on which products are best for you, you can reach out to us at Support@StickerYou.com.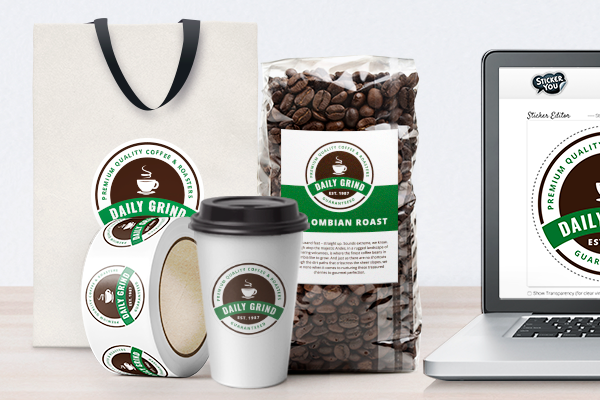 Want more great ideas and inspiration? Follow us on social, or sign up for our newsletter for amazing deals delivered directly to your inbox.
StickerYou blog posts are written and published by members of the StickerYou team at our headquarters, located in the beautiful city of Toronto, Canada.