Make Your Event More Memorable
July 19, 2022
|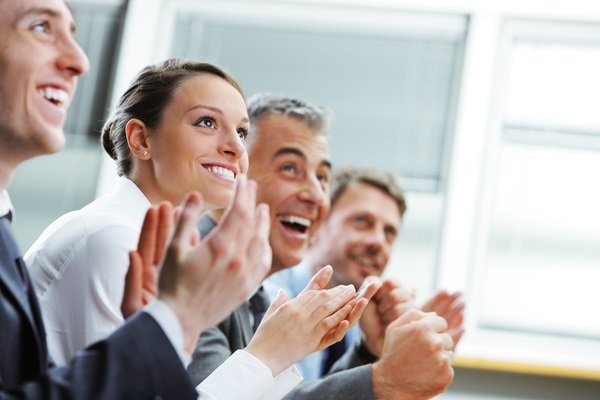 Share this post:
Hosting an event can be a great way to bring people together and celebrate something important. However, making sure your event is memorable for all the right reasons can be a bit of a challenge since there are so many things to consider such as the venue, food, and entertainment.

With all these factors to consider, take some time to think about how you can make your event a more memorable experience for guests. You can do this by ensuring that the venue is well-suited for the event, providing delicious food and drink options, planning fun activities, and providing customized giveaways like stickers and fun temporary tattoos that will make your guests smile.

With a bit of creativity and planning, you can make sure that your next event is one that everyone will remember for years to come.
Decide on Your Theme
The first step to making your event memorable is to decide on a theme. A theme will help you determine the overall look and feel of the event and make it easier to choose decorations, food, and drinks — all of which will fit into your concept.

If you're struggling to come up with a theme, try thinking about the event's purpose. For example, if you're throwing a birthday party, consider the guest of honor's favorite things. Did they grow up in the 80s? Love the beach? These interests can be a great starting point for your event's theme.

You can also base your theme around a holiday or time of year. For example, an autumn-themed event could have warm colors, fall foliage, and cozy drinks. Winter themes could include snowflakes, festive lights, and hot cocoa bars.

Once you have a general idea, start brainstorming ways to incorporate your theme into every aspect of the event.
Show Off Your Brand
Your brand is what makes your organization unique and it should be represented in every aspect of the event.

Although it may take some extra time to plan, adding personal touches to your event that showcase your brand will be worth it in the end, and will be more likely to increase brand loyalty and customer engagement.
Prioritize Communication
Good communication is essential for any event, but it becomes even more important when you're trying to make a lasting impression. A big part of this is making sure that all the details are taken care of ahead of time so there are no surprises on the day of the event.

This includes sending out invitations well in advance, confirming all the details with vendors, and providing a schedule or map of the event to guests before they arrive. By taking care of the logistics ahead of time, you can avoid any stressful situations on the day of the event and focus on enjoying yourself.

As the event gets closer, send reminders about important details like the dress code, start time, and where to park. You can also use social media to promote your event and give guests a sneak peek of what to expect.

On the day of the event, make sure to add information booths or digital kiosks that attendees can use to get answers to their questions. With proper planning, you can avoid potential disasters and ensure that your guests have all the information they need to enjoy the festivities.
Think About Name Badges
Using custom name badges is a great way to make sure your guests feel welcome and comfortable. When guests arrive, give out badges printed with their names and your organization's logo. This is a small detail that can make a big difference in the overall experience. Wearing name badges will also help to facilitate networking and conversation among attendees. Badges are especially useful for large events with many people since it can be difficult to remember everyone's name.
Don't Forget About Food
Food is an essential part of any event and it should be given careful consideration. For example, if you are hosting a business event, you might want to provide a light breakfast or coffee and pastries in the morning.

For a more casual get-together, finger foods and appetizers might be more appropriate. If you are hosting an event in the evening, then a full meal or buffet might be the best option.

No matter what time of day your event is, make sure to provide food that will please your guests. In addition, make sure to include branded products such as labeled water bottles or napkins that will help to promote your brand.
Give Out Free Stuff
Customized giveaways are a great way to thank guests for attending your event. These can be anything from stickers and notebooks to custom made magnets, mugs, and T-shirts.

For a more unique option, you could even give out temporary tattoos or iron-ons that match your event theme. Giveaways are always a hit with guests and they will help to ensure that your event is remembered long after it is over.

Whatever you choose, make sure the items are high-quality and they represent your brand well to make a positive impression.
Make Navigation Easy
Even if you're hosting an event at a small venue, never make assumptions about the navigation. Make sure guests can easily find their way around your event to avoid any frustration. This means having a clear floor plan as well as personalized yard signs outside of the event that are easy to read and follow.

You might also want to consider providing a map of the area or hiring staff to help direct foot traffic. If your event is large or spread out, you might even want to provide transportation for guests. Using large wall decals or floor decals to help with wayfinding is another great way to make navigating your event space a lot easier.

These small additions can help ensure that your guests have a positive experience from start to finish.
Provide Photo Opportunities
People enjoy taking pictures at exciting events and sharing these memories with friends. If possible, setting up a dedicated centerpiece for photos can encourage guests to be mouthpieces for your brand. This area can include a photo booth or even a special setup where guests can take pictures with props such as custom decal stickers or life-size cutouts.

You could even hire a professional photographer to take pictures of guests as they arrive or during the event. These photos are a great way to promote your event on social media and they will also give guests something to remember the event by.
Have Fun With It
Planning an event takes some work, but it can also be fun. Don't forget to enjoy the process. This is your chance to be creative, so think outside the box and come up with some unique ideas.

There are plenty of options when it comes to making a bigger and better impression on guests. Sticking to a carefully considered theme and showing off your logo in a tasteful manner is a smart start, but it's the details — the food, swag, and social media-worthy photo ops — that can really drive your message home. By following the above tips, you can create an experience that your guests are unlikely to forget any time soon.
Want more great ideas and inspiration? Follow us on social, or sign up for our newsletter for amazing deals delivered directly to your inbox.
StickerYou blog posts are written and published by members of the StickerYou team at our headquarters, located in the beautiful city of Toronto, Canada.