12 Creative Teacher Appreciation Gift Ideas
April 14, 2023
|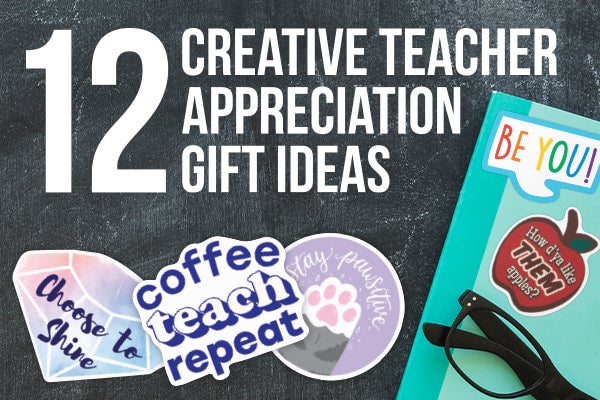 The importance of educator and teacher praise and recognition, and the impact on teacher commitment, teacher-student relationship, and the overall school culture, cannot be underestimated. Recognition for hard work and dedication is critical in fostering continued engagement and validation. While back-to-school gifts are just one way to show appreciation, praise needs to be paid throughout the school year to achieve favorable outcomes.

Teacher appreciation gifts include throwing appreciative lunches, decorating classrooms, or gifting teachers with their favorite treats. While all applicable in this case, both in-class and online educators feel valued when appreciation gifts are unique and personalized. Gift personalization, along with optimal functionality, presents greater value to the educator and sees the daily use of these gifts rather than them collecting dust on a shelf.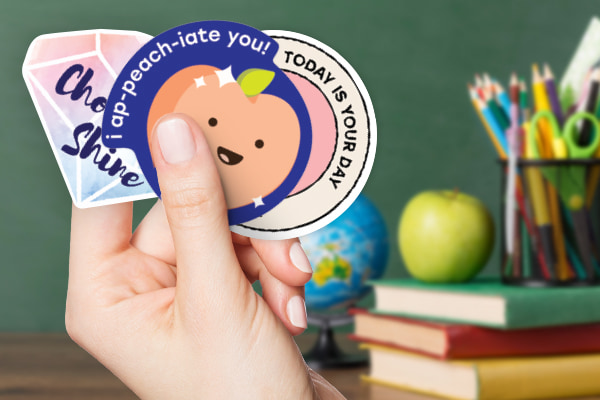 Show Love with Wall Art
Teachers and educators favor wall art not only in their homes but in their classrooms as well. Some favor featuring core subjects, while others like to showcase creative pursuits or bespoke motivational quotes. As a creative, unique gift, teachers love wall art. Teachers can display it for visual motivation, to add fun to their classroom's interior, or to highlight their contribution to their academic careers.

Create wall art with customized frames, wood, or on canvas (or any other viable materials). Students can easily design a one-of-a-kind art piece that creatively showcases their teacher's tastes, hobbies, or preferences. Wall art as a gift can also be seasonal, with particular holidays, birthdays, and special occasions symbolized in color, stickers, photo graphics, and illustrations.

Students must consider their teacher's interests, hobbies, likes, and dislikes when creating personalized wall art. Being mindful of past mentions of favorite books, food items, quotes, authors, and flowers can help students develop a recognition gift showing they've listened to the teacher. It also indicates that the student has expressed sincere interest in them.
Express Appreciation with Notebooks
Teachers favor notebooks to aid in their retention of information, daily schedules, students' learning progress, and reminders. With busy school curriculums and programs, notebooks are a helpful tool and can become a unique gift if personalized.

Creativity is limitless with notebooks. From cover to cover, achieve personalization within every chapter or page with a suitable sticker, label, picture, photograph, drawing, or additional decorative piece.

Students must consider the teacher's interests and like when making a notebook gift. Creativity is endless, from color palettes to labels, unique imagery to motifs, forming cover collages, or crafting chapter dividers. These should be crafted in a way that sees the teacher symbolically represented on the pages.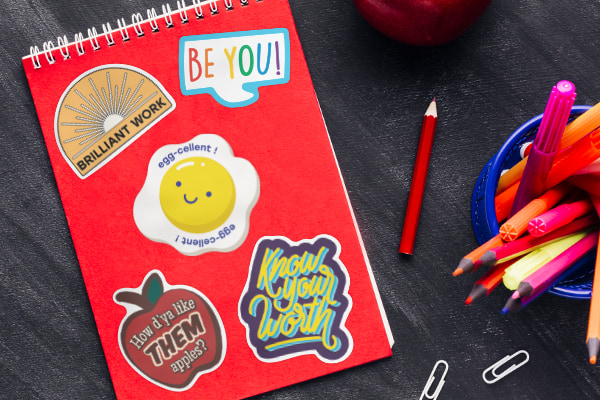 Convey Gratitude with Stickers
Stickers are a standard tool in an educator's stationary box for marking assignments and placing them on classroom checklists and reward graphs. Educators use stickers as labels on organizational items, files, and containers. However, unlike the off-the-shelf stack of generic stickers all teachers use, stickers can become a creative present.

Students can design a custom sticker, or stickers, for their educator. From quotes, special messages, expressive phrases, and unique imagery, sticker gifts can show the depth of appreciation and find their way into daily uses.
Recognize Value with Magnets
Magnets, while functional for classrooms and all surfaces, are perfect for creating recognition gifts. Designed in all shapes and sizes, magnets are the ideal medium to place teachers' school photos, school memories, and academic accomplishments.

These custom magnets, designed with the educators' personality in mind, boast a functionality that will encourage use at home, in the car, and in the classroom.
Reveal Admiration with Homemade Jewelry
Teachers and educators are professionals who take pride in their daily appearance.

Educators are the perfect recipient of jewelry from groomed hair, tidy attire, and color-coordinated accessories.

Homemade jewelry crafted according to the individual's tastes and personality is a great gift to show appreciation and gratitude. Educators can accessorize with homemade jewelry for everyday wear and formal school occasions.
Recognize Friendship with Customized Drinkware
Teachers are advocates for eco-friendly living. Teachers and educators are heavy users of long-lasting, "green" products, from reusable paper to reusable drinkware. Drinkware is anything but mundane when customized with individualized stickers and labels.

These stickers and labels can include names, quotes, images, particular messages, and other customized designs.


Display Appreciation with Temporary Tattoos
Another creative idea for personalized gifts is temporary tattoos. While unconventional, temporary tattoos are ideal for educators and student peers who have a strong bond and enjoy showcasing this group unity.

Design temporary tattoos with classroom motifs and insignia or memorable imagery. Use wording to represent the classroom collectively too. Teachers and students can wear these temporary tattoos during school activities and classroom functions.
Be Thoughtful with Snack Packages
Creative teacher appreciation ideas also include snack packages and individualized lunch pouches. Useful in functioning, bags and snack packages can be created according to the educator's tasks, interests, and hobbies. These packages can also showcase the teacher's students or images of loved ones and friends.
Spread Love with Homemade Fandom Merch
Homemade fandom merch is a suitable gift for the alternative teacher who delves into the world of fantasy or science fiction. Merchandise of this nature can also bring familiarity among students and teachers who share the same fandom interest. It can also be a commonly worn item of clothing at school gatherings, concerts, and class functions.
Show Deep Care with Pet Products
Pet products like pet collars, clothes, food bowls, and picture frames are popular choices in the catalog of teacher appreciation gifts. Students can customize their educator's pet product gift by putting their unique spin on labels and decals that will stick to the item. This gift shows care for the teacher and an extended awareness of the teacher's loved ones.
Give Thanks with Custom Patches
Some teachers in traditional schools are required to wear blazers or uniforms. Like students who receive badges for these achievements, teachers can adorn their attire with recognition items. One such item is custom patches. The student can reference the teacher's values, achievements, and great attributes when designing the custom patches.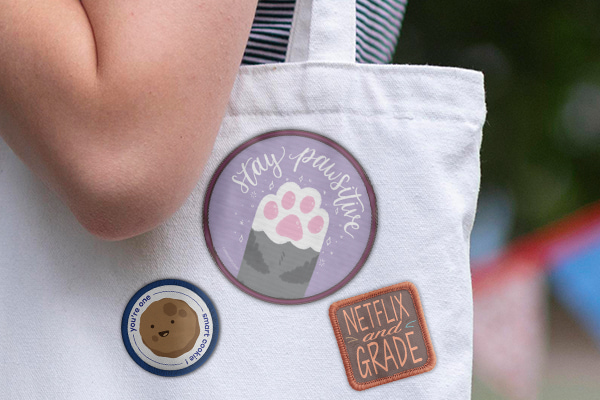 Show Connection with Photo Books
Every teacher has a class. Every year that passes, another class goes by, another group of students claiming a position in their hearts and memories in their minds. Unlike traditional photo albums, a tailor-made photo book is a perfect gift to show fond emotions.

From covers to individual pages, these photobooks can be decorated with a sticker or image collages and be adorned with page motifs and decals. Unique words, notable names, and motivational quotes can be designed in various shapes and sizes and spread across the book.
Show Appreciation with Pen and Pencil Holders
Functional as pen and pencil holders, these items can become more than stationery items with time and creative effort. They can transcend into bespoke gifts with well-thought-out stickers and decals. Educators can use these custom-made pen and pencil holders daily.
Appreciation Gifts for All Budgets and Creative Abilities
At StickerYou, personalization is critical. Our team of sticker and label experts understands the need for personalized gifts for teachers and educators, as well as gifts that are affordable and functional too. Please speak to our team for more ways to show gratitude and love for those in the classroom.



Want more great ideas and inspiration? Follow us on social, or sign up for our newsletter for amazing deals delivered directly to your inbox.
StickerYou blog posts are written and published by members of the StickerYou team at our headquarters, located in the beautiful city of Toronto, Canada.