Grow Your Business with Products You Already Own
June 25, 2019
|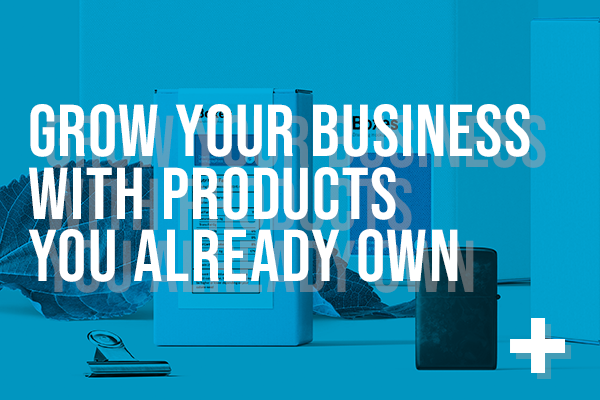 Share this post:

As of 2018, there are 30.2 million small businesses in the US alone. With such a dense saturation of new businesses coming out of the woodwork, it can be hard to compete against the other competitors in your industry.

Alongside this, a lack of capital is considered the top challenge for about a third of new small businesses. This stresses the importance of using the investment funds you have extremely wisely, and putting your money where it counts most.

With 50% of businesses being home-based, it becomes evident that many small business owners are working with tools and spaces they already own. Today, we are going to discuss ways you can grow your small business while utilizing tools and resources you probably already have!


Vehicle Branding
Company cars are a huge upfront investment, and oftentimes this isn't something new business owners can even come close to consider purchasing in their early years. The realistic solution for most people is to use their personal car for business ventures when necessary. But how do you brand the car you already own a business manner, and capitalize off of the enormous brand awareness of commercialized vehicles?

Static clings are an excellent option to take advantage of the real-estate space of all your vehicle windows. Not only this, but they can easily be put on and taken off when transitioning from personal to business use. Our static clings, available in clear and white are custom die-cut to any shape you need, so they'll fit even the strangest of window shapes. They use static electricity in place of adhesive, making them the perfect reusable and non-damaging solution - no mess or gunk on your windows! It's a great idea to add your company info, logo, contact number, or whatever CTA you consider most beneficial to your clings for optimal brand awareness and retention.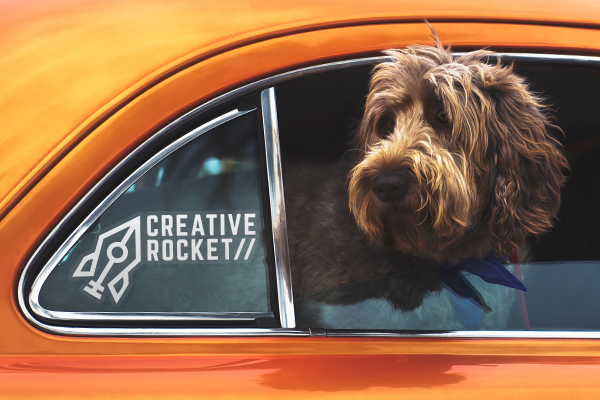 Branded Company Uniforms
Are you still using plain, casual clothes while representing and working for your business? It's time to put some branding on your apparel, and get a presentable and professional look without breaking your bank! Not only this, but you can create company uniforms without having to buy an array of new clothes for you and your employees.

Our custom name badges can be made by uploading your logo to our online StickerMaker, you can also include the names of your individual employees if you'd like to personalize them! All of our badges are created with magnetic backing, allowing them to be applied and removed from any fabric without damage - gone are the days of pin holes in your shirts! Company badges are a great and simple addition to your current wardrobe, especially when you're interacting with clients, attending trade shows, or engaging in networking events. They're also scratch-resistant and extremely durable, so they'll hold up in the toughest of environments.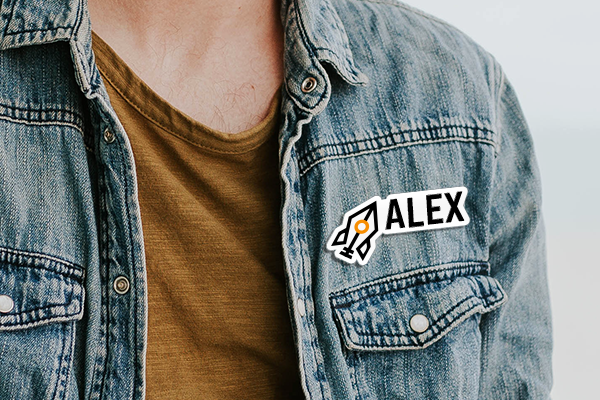 Storefront Signage
Do you sell or work out of your own home? It's easier than ever to transition your simple space to a professional and sleek storefront or office! Your business space is often the first impression your potential customers get in regards to your company, making it crucial for you for you to get your branding on point.

Empty walls are the perfect place to display your business logo, mission statement, or information about sales and promos that are upcoming. If you're looking to print a statement, quote, or lines of text, our vinyl lettering editor helps you create the perfect size decals in minutes. If you'd like to have a bright and vivid decal of your business logo, our indoor wall decals can add some pizzazz to any wall or room! These products will help you achieve a luxurious business look, without eating up your capital investment.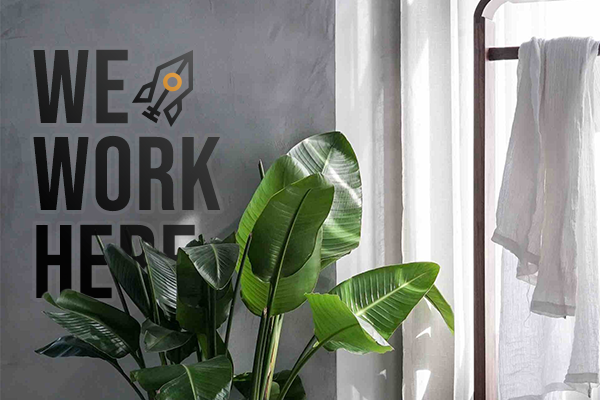 Event Space for Networking and Client Meetings
Do you have a space dedicated for meetings, events, or other networking opportunities? Branding the space is an excellent way to establish your company identity, and communicate with your customers and peers that you're passionate about what you do. Using some simple products, you can turn the items you have present in your meeting room into branded decor and swag.

Contrary to what you may think, our custom temporary tattoos work great as transfers on a huge amount of different surfaces. Using our tattoos, you can turn your mugs or glassware into custom drinkware that have a professionally printed appearance. Clear vinyl is also an excellent option to brand objects with your logo or mission statement, especially polished, smooth materials such as glass, wood, ceramic, marble, and much more. Gone are the days of having boring, unbranded decor in your office, it's time to start building some brand awareness!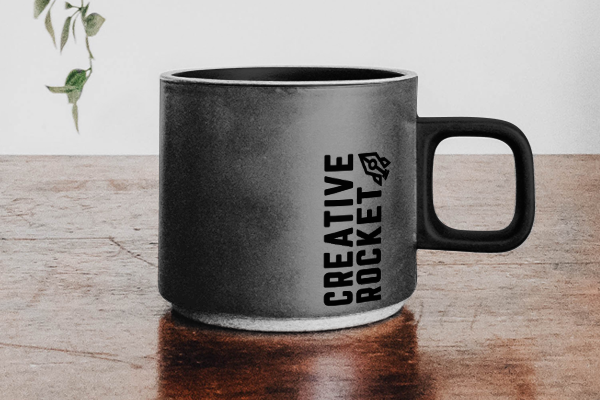 Additional Tips to Maximize Capital
Don't be afraid to make personal investments where necessary
Covering all your bases with loans and business funds can be tricky, especially when building a business from the ground up. Sometimes personal investments are necessary in order to get up and running. Before doing this, ensure you do a cost/benefit analysis, in order to determine whether the payoff can potentially outweigh the losses.

Seek advice externally
As an entrepreneur, your mind needs to focus on a wide array of tasks and to-do's for your small business. Don't be afraid to reach out and ask for advice from external sources - this can include other entrepreneurs and business savvy individuals, or even friends and family that you trust the opinions of. There's also a ton of consultants that can help you with the business analysis side of your operations. Don't let your head get clouded and cluttered, reach out to your peers and gather some various perspectives!

Maintain records and claim all business expenses
Reducing your small business deductions is a crucial weapon at your disposal. Strong record-keeping is a great strategy to keep all of your expenses organized, and put you in the best position possible when tax season approaches. Keep in mind that you're allowed to deduct all expenses related to the operations of your business - even some of the leisure and recreational expenses!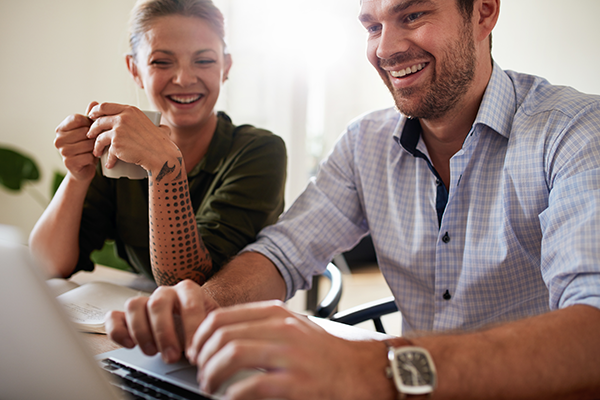 Want more great ideas and inspiration? Follow us on social, or sign up for our newsletter for amazing deals delivered directly to your inbox.
StickerYou blog posts are written and published by members of the StickerYou team at our headquarters, located in the beautiful city of Toronto, Canada.