Choosing the Best Sticker Type for Your Needs
September 10, 2017
|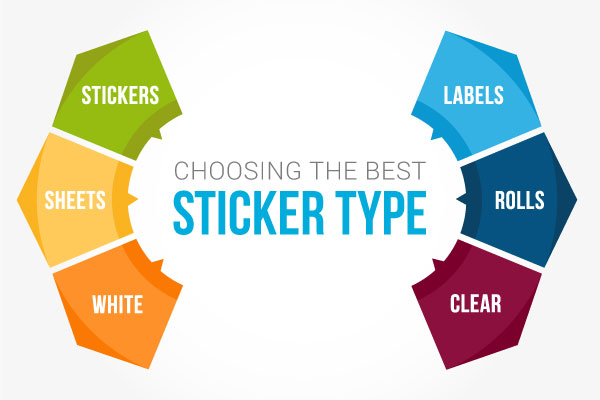 Whether for personal or business use, choosing the best type of sticker for your intended application will go a long way in helping you achieve cost efficiency.

One of the first things to decide when creating your stickers is the format, i.e. the number of stickers per order — whether you want them to come in a roll, sheet, or die-cut singles.
Rolls
When businesses order custom stickers from a supplier, they usually do so in rolls, making this the most popular format.

Roll labels have up to 5,000 stickers of a standard shape and size rolled into a 3-inch core, allowing businesses to order their labels in bulk and label their products and materials quickly and effortlessly.

Different sticker types, materials, and finishes can make up a roll. These include: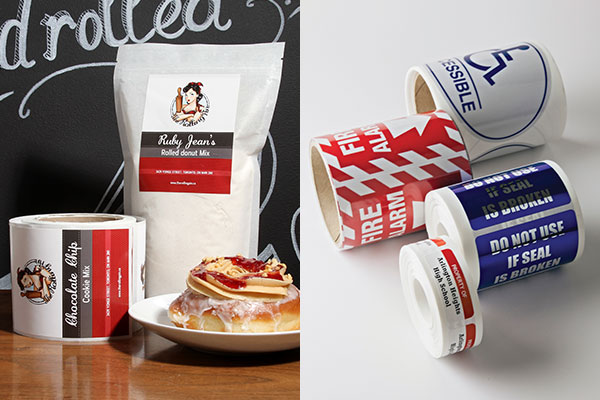 Sheets
Sticker-printing can also come in the form of sheets. Although sticker sheets come in small quantities, they allow you to cut out each individual sticker to give away to your customers or staff.

Like rolls, sheet printing formats can also accommodate a range of sticker types, including: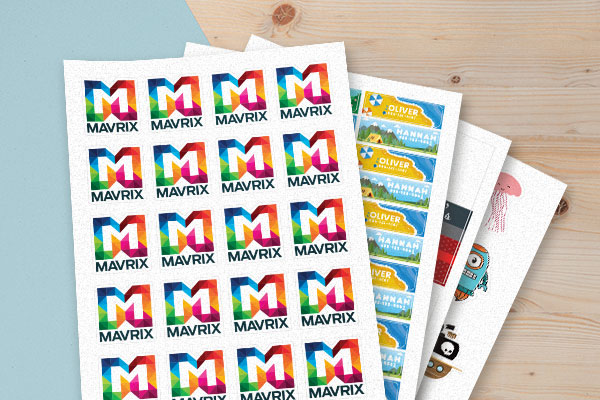 Die-Cut Singles
Custom sticker orders can also come in die-cut sticker singles, printing a range of unique designs individually. They allow you to customize each sticker's shape, size, and quantity — perfect for when you want to produce different designs for each sticker order.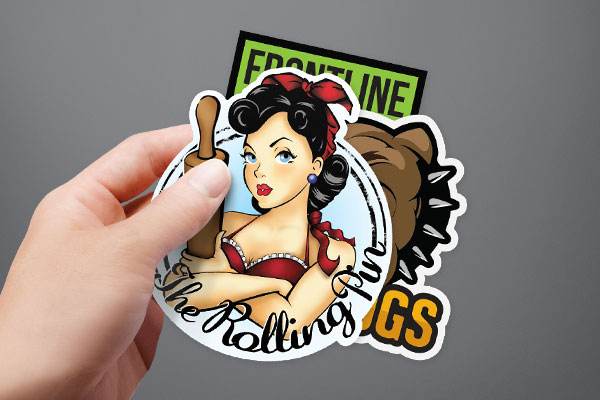 Frequently Asked Questions
Which is the best sticker print format?
Choosing the best option between rolls, sheets, and die-cut singles will depend on your intended use and application.
Rolls allow you to order stickers in large quantities and make each piece easy to apply. Sheets are best for cutting individual stickers and giving them away to your customers. Individual cuts, on the other hand, allow you to print out a range of unique designs and shapes.
What are the most common sticker materials?
The common materials used for stickers are paper, textured paper, vinyl, and BOPP.
Should you laminate your stickers?
Whether or not to laminate your stickers will depend on your intended application. Laminated stickers give the sticker a bit of resistance, helping keep their quality when used outdoors or exposed to frequent handling, scratching, or rubbing. If your stickers are single-use, then no laminate is needed.
What adhesive should you use for custom stickers?
There are two types of adhesives: removable and permanent. Removable stickers can be peeled off without leaving a sticky residue. They are best for stickers that you plan to use for short-term applications. Permanent stickers have a stronger adhesive and can adhere to any surface. They aren't easily removed and, if peeled off, can leave adhesive residue. 90% of stickers are made with permanent adhesive.